How to Work with User Reviews to Boost Your User Acquisition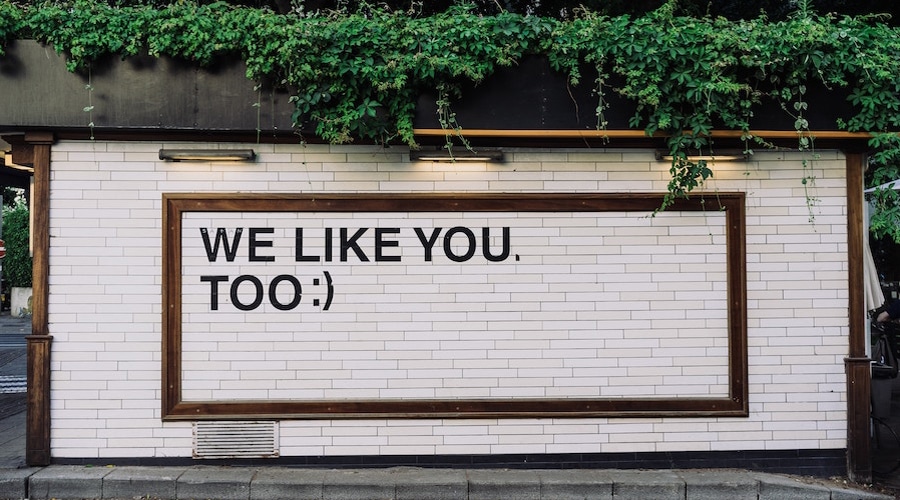 A common misconception among developers is that as long as an app is presented nicely in the stores and the traffic is being pumped to the app page, the downloads will follow organically. This approach overlooks a crucial social component. To achieve high conversion, you have to convince users that most people love your app. The best place to do this is in the review section.
How do reviews affect acquisition?
App downloads
When browsing apps in an app store, the first thing users notice is your app's rating. Seventy-nine percent of users consider the rating when choosing whether or not to download an app. Furthermore, statistics show that if the average rating is below 4.5 stars, almost 50% of users choose not to download the app and look for a competitor with better reviews.
The average rating of your app is directly affected by reviews submitted by your current users. When seeing reviews with 1- or 2-star ratings, almost 100% of potential customers won't even consider downloading your app. This means that unless your app reaches at least 4 overall stars, spending time on other optimization methods won't bring satisfactory results.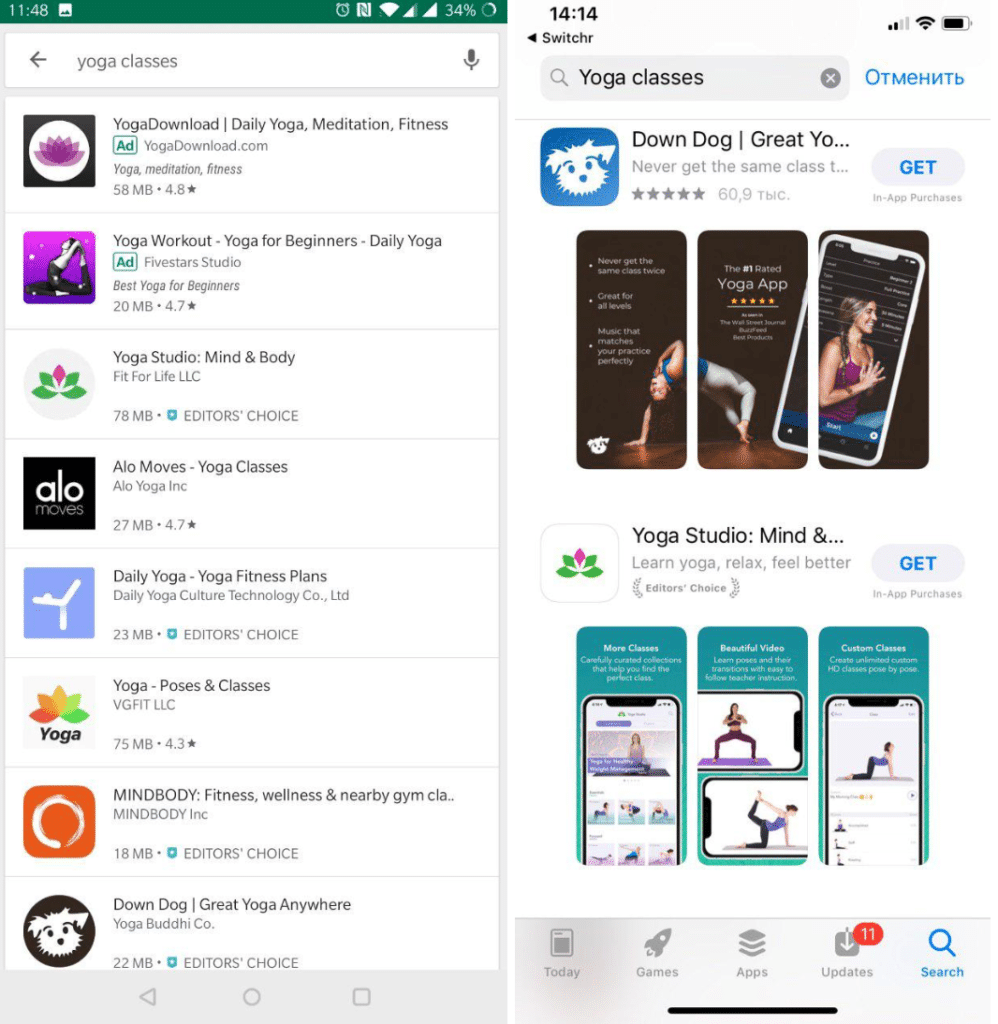 Sales and subscriptions
When deciding on whether or not to spend their time and money on your app, users look to responses of other people who already tried your product. The very first thing they will look at are the featured or helpful reviews.
Featured reviews are the popular and useful ones displayed on your app page. These have the highest "social value". It is important to make these a priority and never leave them unanswered.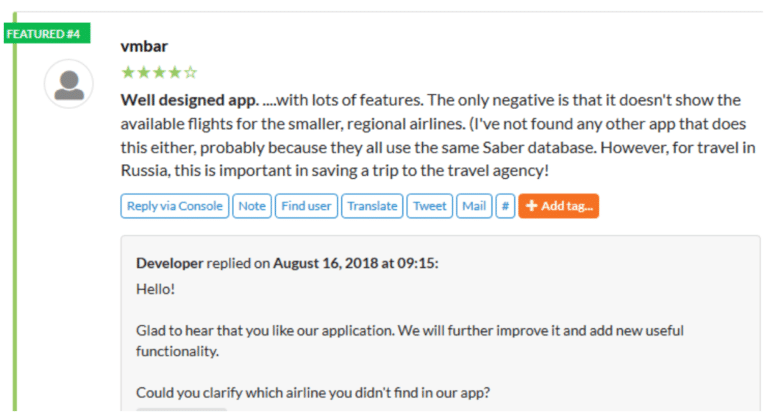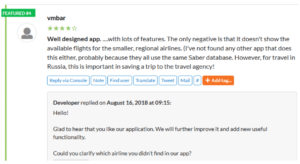 If an app page features a highly negative review, it will be a big red flag for other users, telling them to stay clear of this particular product or developer, especially if the problem they're writing about is related to money. On the other hand, if your app page shows positive featured reviews, it will give users confidence that they are making the right choice and improve the conversion rate.
User retention
It is always aggravating to leave feedback just to be left feeling like it went nowhere and reached no one. A user might spend their time writing constructive feedback because they think the app has good potential but needs work on the execution.
They will often come back to a review and update it multiple times to reach the developer. If a review is left unanswered even in this case, the user is very likely to decide that they have had enough and delete the app.
That's why responding to all reviews, especially the negative ones, is extremely important not only for improving conversion into downloads among new users, but also for improving the retention of existing clients.
Statistics from Google Play Store
If you are still not convinced that working with reviews is critical and mandatory for achieving high positions in stores, here are some general stats. Developers from all around the world respond to over 100,000 reviews using the Play Console daily and the rating typically rises by 0.7 stars on average.
How to improve your work with reviews
Offer to leave a review first:

you can increase the number of positive reviews by asking users to leave feedback at the right time. For example, the user might have just purchased an item from your store, found the best deal for a flight or finished a level in a game. Since they took the time to complete the story mode, they probably liked the experience. This is the perfect time to ask them for feedback via a pop-up message in the app.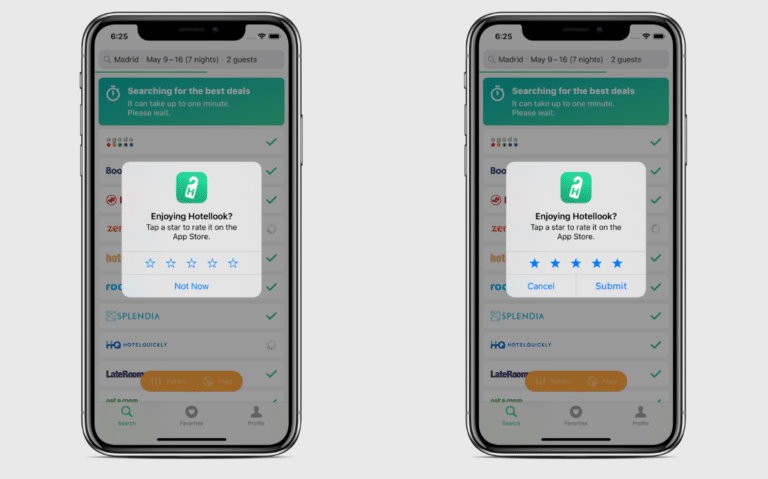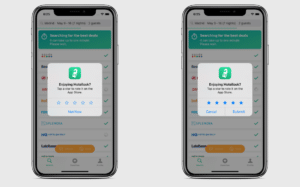 Prioritize featured/helpful reviews:

featured reviews show up on your app page and draw the attention of potential customers. If an app is getting dozens of reviews and you've never replied to all of them, start with replying only to these featured reviews. This will be enough to give your app the image of having active support. It's important to track the featured and helpful reviews in all countries.

Pay attention to long reviews:

some users will devote a substantial chunk of their time to leave you feedback. It doesn't matter whether the feedback is positive or negative; these users express great care for your product and will feel neglected if the developer ignores them. Aggravating active and involved users is not something any developer wants to do. When responding to such reviews, take the time to really understand the user's concern and express appreciation for their time in your reply. Obviously, these reviews should never be left unanswered.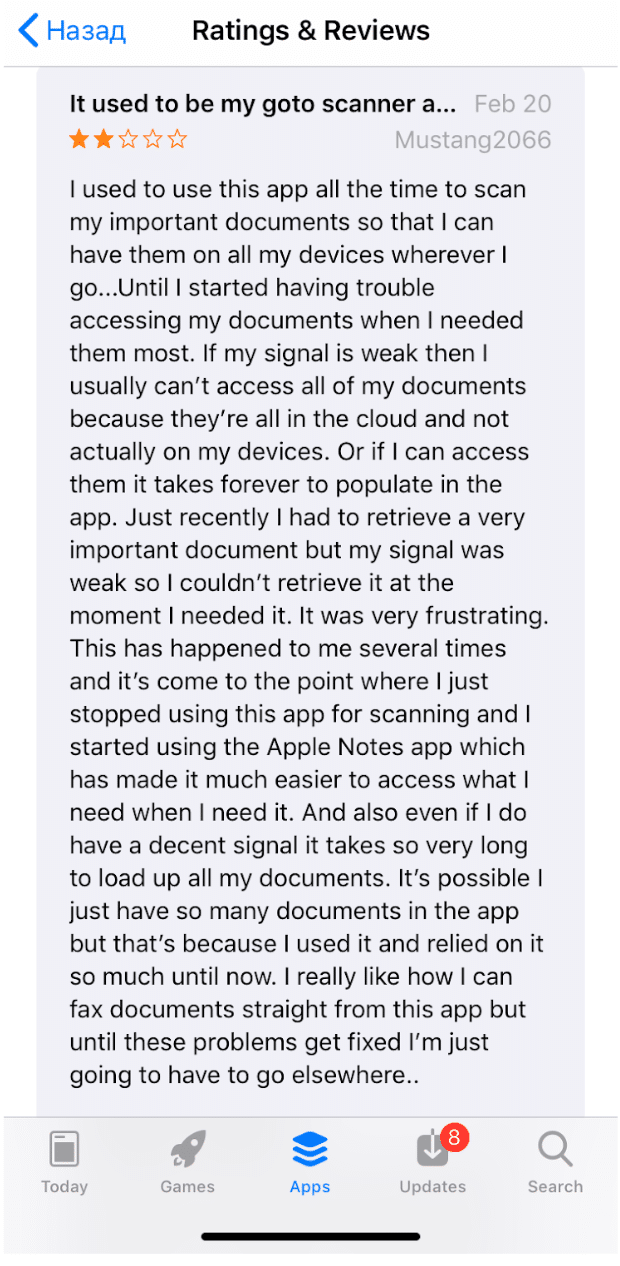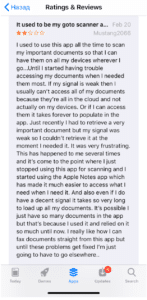 Update your responses after implementing fixes:

once you've fixed an issue, let the users know that their feedback is appreciated by updating your replies to complaints and bug pointers. This will show everyone that the app is being actively supported and user feedback is being considered and valued, creating a very positive developer image.

Track the changes to the rating and user reviews:

some users come back to feedback they have previously left and update it. This indicates that they are highly engaged with the app and allows developers to look at an app through a user's eyes in real-time. Thoroughly consider updated feedback to stay up-to-date on what aspects of the app are enjoyed by the users and what aspects undermine the user experience.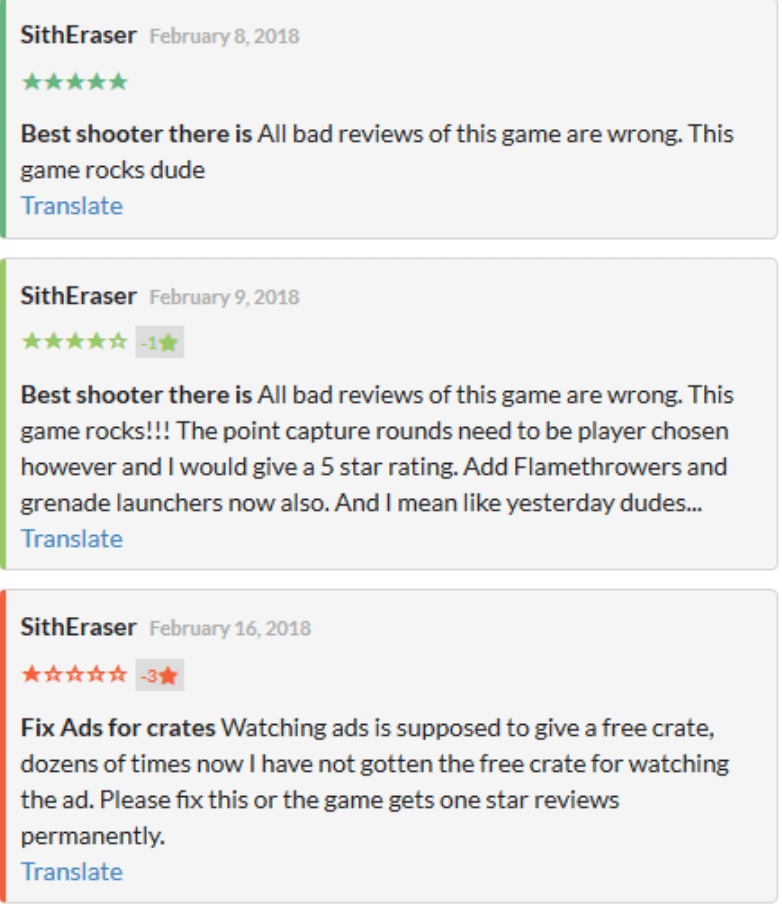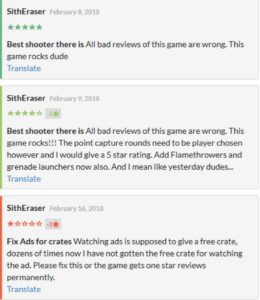 Pay great attention to reviews after releasing an update:

as we all know, updates often introduce bugs that slip through testing, and users typically report them to developers in the review section. It is important to take 1 or 2 business days to go over the negative comments after releasing an update. This will ensure that you are on top of things and will help you find out about potential problems or bugs. You will collect valuable feedback that will help you improve the product and will once again show engagement with the community, creating a positive company image.
How do you know that your replies are effective?
All of your featured reviews are positive
If all of your featured reviews are positive and answered, this clearly indicates that most users are satisfied with your work as a developer and like the product. When tracking featured reviews, pay attention to feedback in all languages and countries. Some users might have a negative experience with your app due to the language barrier and cultural differences. It is important to make sure that this is not happening with your app.
Users start updating their reviews with a higher rating
If users start updating their ratings and reviews positively, giving you a higher rating or positive feedback right after you released a new requested feature or issued bug fixes, you can be sure that they noticed your engagement and are showing their appreciation.
The average rating has increased by the end of the month
Tracking changes in the app's average rating after each release will allow you to draw conclusions about the efficiency of your work. In a recent update, Google has changed how the rating is calculated — instead of taking all the past negative feedback into account, the rating is now calculated based on the most up-to-date feedback. This is achieved by calculating the rating based on the recent reviews.
For developers, this means that the rating will be affected more by the most recent activity. A steady increase in stars, especially after new updates, shows that your work with reviews is having a positive effect.
The average rating exceeds or equals 4.5 stars
If an app's rating has passed the 4.5-star mark, this clearly indicates that users are generally satisfied with it. Of course, such a high rating is only partially produced by working with reviews. At the same time, companies that leave negative comments unanswered and neglect user feedback are usually unable to reach this high mark.
Conclusion
Many developers don't pay enough attention to user reviews and neglect this entire area of their work, while spending money on marketing and trying to promote their app in app stores in other ways. However, when negative feedback is ignored, this results in a low rating and a bad public image, which in turn creates many complications and starts undermining other promotional activities.
Follow the advice in this article when working with user reviews. Check and reply to feedback at least once a week and you will start to see your rating improve!