5 App Monetization Trends We Can't Ignore in 2018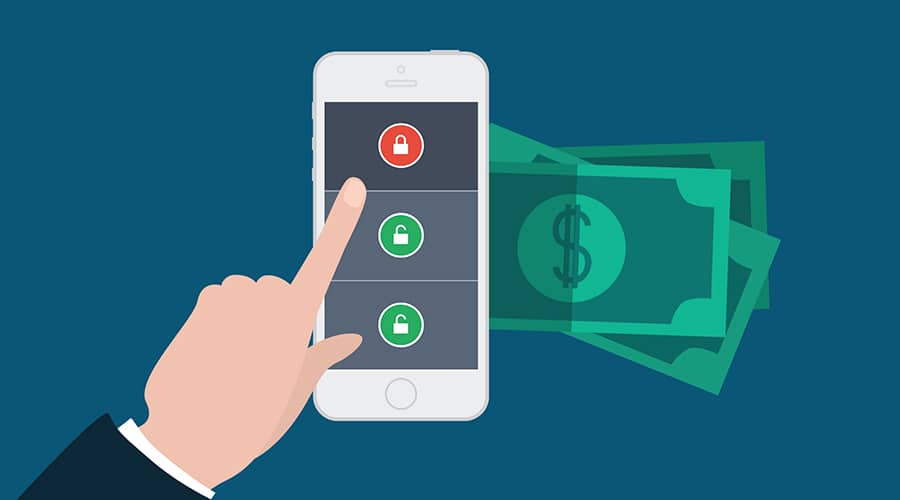 With mobile developing at a rapid pace, the industry has observed a fair split between in-app purchases and mobile ads. Moreover, since brands tended to spend more on mobile ads during this year, this type of monetization has outperformed in-app advertising. Let's see what other trends have taken root in 2018.
We know mobile spending has overtaken desktop ad spending. What's the fastest-growing kind of mobile ad?
It happened indeed: for the first time mobile beat desktop and accounted for 54% of total internet advertising revenue.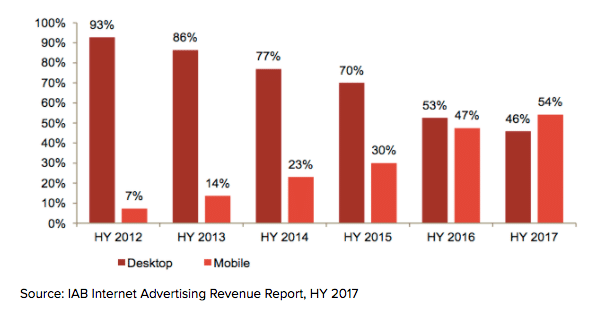 Source: IAB Internet Advertising Revenue Report, HY 2017
As a result, rewarded video and video interstitials provide better eCPM and prevail in impressions share. For example, our research demonstrated that last year rewarded video's eCPM averaged $10.40 in the United States (iOS), and video interstitial averaged $6.13 in the same category, while rich interstitial's average eCPM reached $6.07.
Why is it growing so fast?
Mobile video goes side by side with desktop video ads. According to IAB, in 2017 mobile video ads reached a 65% increase from the same period in 2016, and $2.6 billion in revenue. It's not a secret that video remains the most engaging format but more importantly, it helps developers to employ advertising in the most non-intrusive way possible. A lot of big or mid-size mobile publishers combine in-app purchases and in-app ads in their apps so advertising is becoming a natural part in majority of mobile apps.
Rewarded video allows to be more creative in terms of ad placements: for instance, one of our publishers came up with a special event within the gameplay: when throwing the knife from one platform to another a gamer sees a TV. As users hit the spot, they watch a rewarded video ad and get additional coins for doing that. However, this event doesn't annoy users since they get the reward. In fact, this is a cool way to avoid any negative reviews.
Rewarded video used in Flippy Knife game
No-one ever loved banner ads. What's driving the demise of the banner ad?
The origins of this tendency date back in 2015 but the trend is still growing. It seems logical that the enhancements of smartphones and tablets allow ads to become more sophisticated.
Nevertheless, I have to consider our Performance Index at this point. Despite being on the lower end of eCPMs, banner ads have endured as the second highest revenue generating format across all regions and even held the top spot in markets like Latin America and Western Europe on iOS. Its ubiquitousness and extremely high impression rates make this still a reliably strong monetizing format.
Why are native ads so popular?
Native ads are popular because of their customization scope. Native advertising can be adapted for every screen and app design to look like a natural part of the app. That means higher CTR (click-through rate) and less annoying user experience. Please note that according to our data and other market research native ads mostly grow on desktop while video remains the king of mobile.
The US led a lot of mobile app monetization trends over the past few years, but this is changing fast. What regions are growing faster, and why?
In accordance with Dentsu Aegis Network's forecasts, Asian Pacific region is about to become the leading contributor to global ad spend growth in 2018, contributing 39.7%, $8.1 billion of the total $20.3 billion incremental global increase, led by markets in China, Japan, India and the Philippines.
This is the reality. The market is growing incredibly fast, so more and more advertisers and publishers tend to join the race. Take a look at any given big mobile game: publishers add Chinese New Year's mode alongside such conventional holidays as Halloween or Christmas. In addition to that, historically Asia demonstrates the persistent Android dominance. Both the ascend of electronics market and affordable smartphones expansion contribute a lot to the mobile ad audience increase.
Apps that monetize via ads are starting to use new technology for selling their ad inventory. It's sometimes called header bidding, or parallel bidding. Can you explain how this works, and how it's different from the previous model?
We believe that parallel bidding technology is the next big thing in mobile in-app advertising. Unlike the models that were widely used before, where the waterfall requests are sent consecutively to ad demand sources, one by one, Parallel Bidding sends the ad requests to the ad demand sources simultaneously. An OpenRTB auction then takes place on the ad mediator's server side.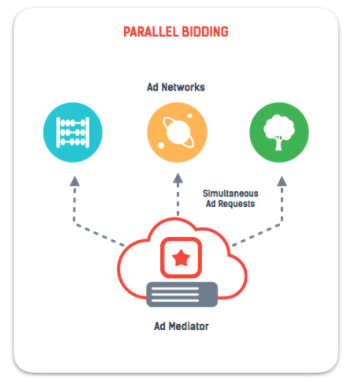 The way parallel bidding works with dynamic price floors is that it enables ad networks to not only choose to fill or not fill a certain price floor but also to report the estimated value of the impression.
This model creates a fair and competitive environment where ad networks can be more aggressive in winning an impression yet not overbid based on what other networks bid.
Eventually, the mobile ad industry continues to move towards more transparency. Ad demand providers won't have the upper hand in the nearest future — they will start paying more attention to the developer community's needs.