Why are Korean Apps Winning Over Global Giants?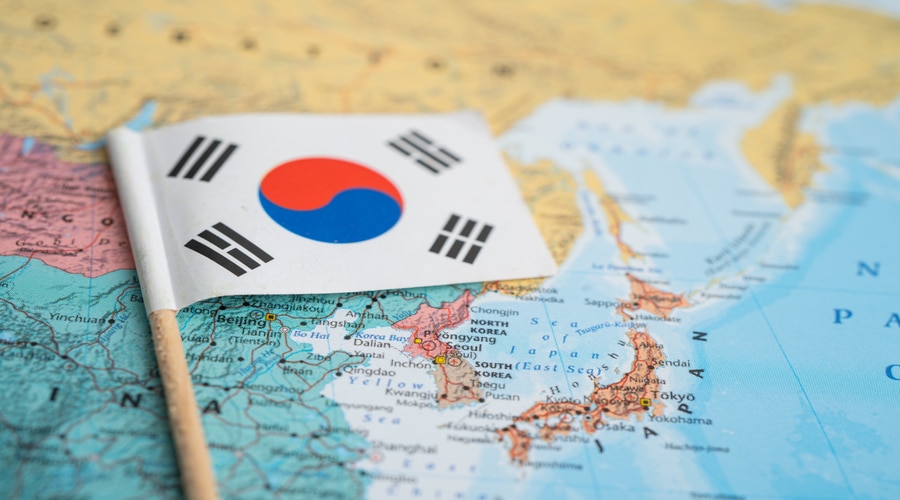 Korea has been ranked as the 4th largest mobile app market in the world by Statista, and this rapidly expanding market in East Asia has garnered significant attention from global giants like Google, Amazon, Uber, and Spotify. Despite the success of these giants in many other countries around the world, Korean original services have managed to surpass them. What distinguishes these Korean apps and allows them to withstand the giants' fierce competition and oust them from their own countries?
Korean Apps are Winning Over: Exploring the Data
Before getting into the discussion further, it seems appropriate to address some data that proves that Korean apps are really winning.
「Naver vs. Google」 – Search Engine Share
According to Statista's 2022 Report, the search engine share in Korea is the following:
Naver: 61.2%
Google: 28.55%
Daum: 4.83%
MS Bing: 1.74%
Naver, a local portal site in Korea, has almost 3 times more market share than Google. For your information, Daum is another local portal site in Korea, so it shows that not every Korean local service wins over global giants, but Naver's dominance is still surprising when considering Google's global dominance in the search engine market.
Naver, a local portal site in Korea, has almost 3 times more market share than Google. For your information, Daum is another local portal site in Korea, so it shows that not every Korean local service wins over global giants, but Naver's dominance is still surprising when considering Google's global dominance in the search engine market.
「Coupang vs. eBay & Amazon」- eCommerce Share
I inserted a "vs." between Coupang, a Korean eCommerce company often referred to as the Korean Amazon, and two major players in the global eCommerce market. However, according to the 2022 data on eCommerce market share in Korea, Coupang's main competitors are more likely to be other Korean companies, as opposed to global giants (Invest Chosun Report 2022):
Coupang: Approx. 20%
eBay Korea: Approx. 7% (eBay Korea was acquired by Shinsegae Group, a Korean company, in 2022, so it was close to a Korean company at this point)
Amazon: does not have an online marketplace in Korea
In the meantime, Naver (yes, the search engine dominator in Korea) is following Coupang right behind and claims about 18% eCommerce market share. The MAU and market share of Coupang and Naver mobile apps are 27.6 million (40.2%) and 20 million (29.2%) respectively.
「BAEMIN vs. Uber Eats」 – Food Delivery Service
Uber Eats has about 81 million users globally and has been acknowledged as the most popular food delivery service in the world, yet it closed its service only after two years since it began the business in Korea back in 2017. The below list shows the market share and MAU of the top 3 food delivery apps in Korea, and all of them are Korean services (News Journalism, 2022):
BAEMIN: 20.7 million / 57.7%

Yogiyo: 8.88 million / 24.7%

Coupang Eats: 5.68 million / 17.5% 
「Melon vs. Spotify」 – Music Streaming Service
According to Statista, Spotify is the biggest music streaming service provider in the world with 30.5% of the market share. Naturally, when Spotify launched its service in Korea in 2021, local music streaming service providers were apprehensive about losing their subscribers. Despite their concerns, however, a report from Hankyung News in May 2022 showed that Spotify's impact on the market was minimal, as it only garnered 350K MAU (monthly active users). In comparison, other providers had significantly higher MAU, as indicated in the same report by Hankyung News. 
Melon: 7.51 million

Youtube Music: 4.43 million

Genie Music: 3.75 million

Flow: 2.54 million
Despite the presence of Youtube Music, only Korean music streaming services with over 1 million monthly active users (MAU) are dominating the Korean market. It is evident that Spotify has not made a significant impact on the market. 
But why is this the case? Is it due to cultural differences and language barriers, or have the global giants been unable to make an appearance in the market because of the dominance of Korean apps? Could the giants have made mistakes or been economically vulnerable due to domestic issues? While all of these factors could have contributed to the results, one significant factor that seems to contribute more to the downfall of the giants than other variables is Korea's highly competitive environment. How has this competitive atmosphere made it challenging for the giants to succeed in Korea?

Time is Gold
The overheated competition in Korea has made Korean users find services that help them reduce the time for searching, even for assessing. This tendency, then, has helped Naver to protect its market share from Google's stomp and Coupang to not only protect but also slowly take over the eCommerce market in Korea.
Naver vs. Google
One of the differences between Naver and Google is that Naver is a portal site, while Google is rather a simple search engine. From this pivotal difference, the differences between these two services can be listed in the table below:
Naver
Google
Service Type

A Portal Site

A Search Engine

Search Result

Naver's own services:

Naver Shopping

Naver Blogs

Naver Cafe

Location info (via Naver Map)

Knowledge iN (a service like

Quora

)

Naver Encyclopedia

Bizsite (links to external websites)

Based on natural language processing, Google shows:

Organic websites

Ads

Location info (via Google Map)

News

More organic results

Results

Search Results should be

Popular

and

Recent

Search Results should be

Precise

and

Quality
Users' Action after Search
Stay

in Naver

Leave

Google
Naver's search engine has been designed to cater to the specific needs of Korean users, offering quick and easy access to the most relevant and up-to-date information, as well as user opinions. In contrast, Google's search engine requires users to sift through a larger pool of information to find what they need, resulting in a longer search process.

Coupang vs. eBay Korea & Amazon
To discuss Coupang's success story in Korea, "Rocket Delivery" should be mentioned. It wouldn't be an exaggeration to say this service has made today's Coupang. What is it? 
Coupang Delivery Options
Rocket Delivery  
Rocket Wow
Jet Delivery
Delivery Date

Tomorrow

TODAY (

at least by the next daybreak)

Today or Tomorrow

Membership

Not Necessary 

Necessary

Not Necessary

Pricing By

Coupang

Coupang

Seller
Providing such fast services comes at a high cost, which led to Coupang being in a deficit since the launch of Rocket Delivery in 2014. However, in 2022 Q3, Coupang finally turned a profit for the first time. Despite not making significant profits for almost a decade, Coupang gradually became the center of eCommerce market share in Korea.
Prior to the launch of Coupang's Rocket Delivery service in 2014, eBay Korea was thriving. In 2001, eBay acquired Auction, an open market online platform in Korea, and further expanded its presence in 2011 by acquiring G Market, another Korean open market, rebranding itself as eBay Korea. Being almost the only online marketplace in Korea, eBay Korea enjoyed annual growth and remained profitable for 16 consecutive years. However, despite this success, the total revenue did not increase significantly, and Coupang gradually overtook its market share in 2020.
In contrast, Amazon has yet to enter the Korean market with its marketplace, possibly acknowledging the intense competition and eBay's exit from the market. While Amazon has established its office in Korea, it only provides support to Korean sellers, rather than offering its services to Korean consumers directly.
Low Price, but High-Quality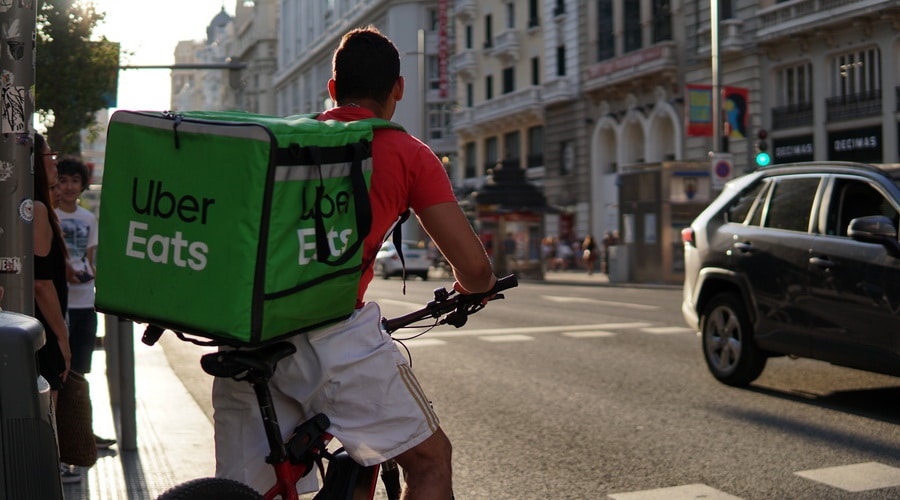 BAEMIN vs. Uber Eats
In 2017, Uber Eats entered the Korean market, hoping to tap into the established food delivery industry. However, it faced tough competition and decided to partner with high-end restaurants, emphasizing its focus on quality food delivery. While this strategy seemed promising, it ultimately failed, and Uber Eats withdrew from Korea in 2019. What were the reasons for this retreat?
| | | |
| --- | --- | --- |
| | BAEMIN | Uber Eats |
| Service Commission | 10% | 30% |
| High-Quality Restaurant | Not Available (but soon it was available) | Available |
| Domestic Card | Allowed | Not Allowed (Users had to pay with global cards applying DCC) |
Although Uber Eats tried to entice users with high-quality restaurant options, they ultimately could not compete with other domestic services that offered similar options at a lower price point. In short, while Uber Eats provided good service, it was not at a reasonable price for Korean users.
Korean Music Services vs. Spotify
Spotify made a similar mistake to Uber Eats. Although Spotify still provides its service in Korea, its market share is not dominant as it is in the global market, and this is due to its price not being competitive in the Korean market. Korean music streaming services like Genie and Flow have partnerships with Korea's telecom carriers, such as KT, SKT, and LG U-Plus, and users receive discounted subscription prices when they sign up through these carriers.
To make matters worse, Spotify chose not to offer a free option with advertising, as Korea's copyright policy is more expensive than other countries (the price for ad-based streaming copyright is three times more expensive than in America). However, Spotify did not offer not only free usage but student plans and family plans either. This did not seem like a rational choice to Korean users, as the copyright price for the streaming base was not more expensive than in other countries. Users have expressed their complaints about this, and Spotify added a cheaper plan than the existing one 21 months after its launch in Korea. Yet it seems that it was too late for Spotify to recover its fame in Korea.

「Only-One」Is Worth Paying For
What amount would Korean users be willing to pay? In 2023, a Korean card brand, Shinhan, introduced the consumer trend "U.N.L.O.C.K." and one of the six keywords, "L," is noteworthy for this article. The "L" represents "Local Economy," but how does it relate to the competition between Korean services and global giants?
Melon vs. Spotify
Melon is a music streaming service provided by Kakao Entertainment, and this distributor had contracts with many K-POP artists, such as IU, Apink, Monsta X, etc., which allowed their music to be streamed only on limited platforms. Obviously, Spotify was not one of those platforms when it first launched in February 2021. After going through complicated negotiations for over 4 months, Spotify was able to stream most K-POP music. However, the 4-month delay was long enough for Korean users to perceive Spotify as a platform where Korean music is not available. No matter how clever Spotify's playlist algorithm is and how diverse its music range expands, it was not a valuable service for Korean users because they could not find the "local" content. After all, Spotify did not offer a competitive price or content worth paying for.
OTT War: Coupang Play vs. Netflix
The OTT market is growing fast worldwide, and Korea is no exception. In 2019, OTT services reached a usage rate of 52%, meaning that half of Koreans use at least one OTT service. As a result, many global OTT services attempt to enter the Korean market, and so far Netflix has been dominating the market. However, Coupang Play is quickly catching up.
According to Wise App, Coupang Play earned the most installs in September 2022, with 610K, while Netflix had 520K installs. Out of all other original Korean OTT services, Coupang Play could be considered Korea's representative OTT that is chasing after Netflix due to its well-made original dramas like Anna, and exclusive live broadcasts of popular football teams like Tottenham Hotspur and Liverpool when they visited Korea in July 2022. Tottenham is especially renowned in Korea, as a Korean player, Son, is a core member of the team. Due to its original and local content, Coupang Play has managed to acquire many new users.
However, Netflix still dominates the OTT market in Korea. According to Wise App's report, Netflix has the most monthly active users, with 10.7M, while Coupang Play has 4.17M users. What made Netflix stomp Korea's OTT service market as a global giant? Ironically, it is the same reason that made Coupang Play successful. Netflix released many original content that appealed to both Korea and the global audience, such as Squid Game and The Glory. Netflix's local dramas and movies have secured its position as the king of OTT in Korea.
In December 2022, Tving, an OTT service run by Korea's large company CJ ENM, acquired Seezn, an OTT established by KT, Korea's major telecom carrier, and earned more MAUs than Coupang Play. Tving also provides various original dramas as well as exclusive entertainment shows. The "local" content from various OTT services seems to be intensifying the already overheated competition.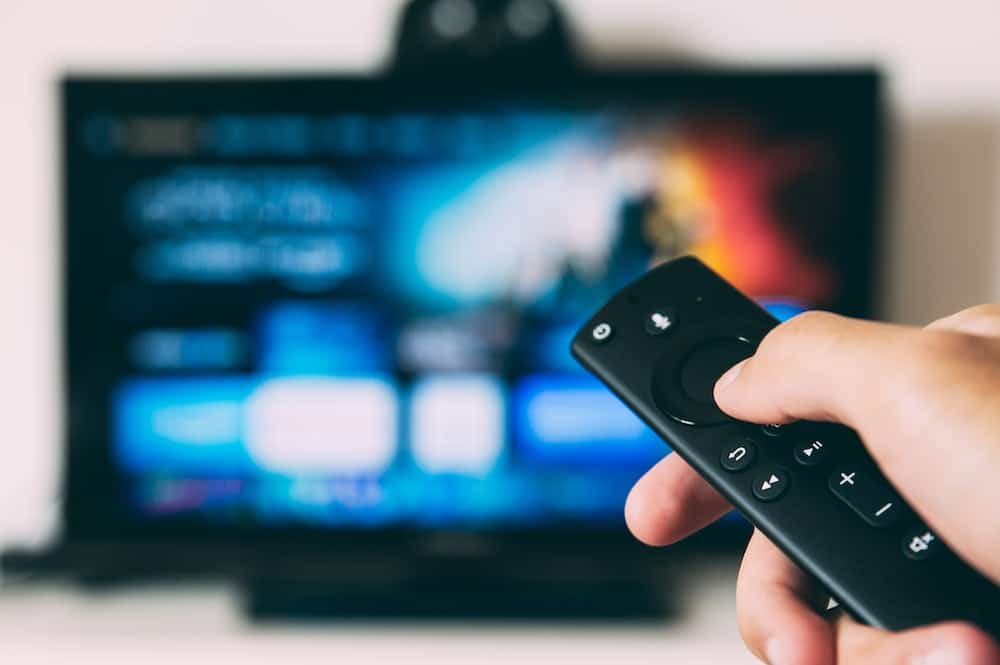 Closing Thoughts
This article has briefly discussed why Korean services have been able to survive competition from global giants and what global service providers should consider when approaching the Korean market. Overall, the Korean market is highly competitive and offers high-quality services and content at a fast speed and low cost. This level of competition has been a challenge for global companies such as Google, Uber Eats, eBay, and Spotify. However, there is still a lot of room for "local" and unique services. As shown by Netflix's success in Korea, Korean consumers are willing to consume exclusive content provided by global services.
This recalls Martin Scorsese's saying, which Director Bong mentioned during his acceptance speech at the Oscars when he won the Best Film and Best Director awards. Bong said, "the most personal is the most creative." As this saying suggests, the most "local" product or service can be the most appealing, even in Korea. Therefore, global service providers should focus on developing the most authentic and original service possible and worry about pricing and customer service later. Ultimately, something obvious is often essential, and people around the world will pay for what is essential.