App Growth Experts: Annica Lin on Full Funnel Growth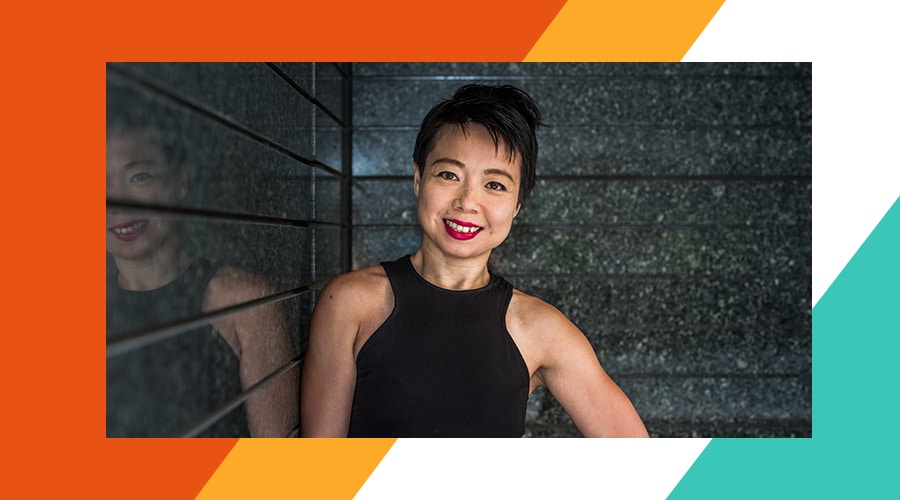 Do you want to know the secret to drive sustainable, long-term growth for your app? Meet Annica Lin, Vice President of Growth Marketing at Sable. Not only is Annica a dedicated athlete outside of work, training for Ironman events in her spare time, but she also boasts a wealth of expertise in full-funnel growth strategies, from user acquisition to retention. 
To achieve sustainable business growth and customer retention, developing a full-funnel growth strategy is essential. However, implementing effective strategies for user acquisition and retention, personalized marketing, onboarding, and engagement can be a challenging feat. In fact, nearly 1 in 4 people abandon mobile apps after only one use! 
During our conversation, Annica Lin shared her expert insights and best tips for creating a comprehensive full-funnel growth strategy that addresses each stage of the customer journey. Get ready to unlock your growth potential and achieve long-term success!
Annica, please introduce yourself and share how you got into app growth
Annica: My name is Annica Lin and I am the VP of Growth at Sable. Before and after work, I train as an athlete, currently preparing for a full Ironman in November 2023. My career started in marketing at a Wall Street broker dealer. However, I wanted to expand my skills and started working at advertising agencies, where I worked on mobile app promotion for clients. This experience led me to the mobile growth concept, and I was hired by Stash as their first Acquisition Manager after Series A, which kicked off my app growth journey.
What is your current focus in your role, and what part of your job is the most impactful?
Annica: Currently, I am working on hiring and building a team, as well as creating processes, Northstar metrics, and KPIs for the team. The most impactful part of my job is creating an autonomous team that feels authentic, trusted, and has clear processes to follow to minimize mistakes. As an athlete, I strive to be the best version of myself every day, and I aim to be a role model at work by transferring my energy to the team to empower and motivate them to be their best selves.
What are your top recommendations for building an effective user acquisition strategy?
Annica: In the past, user acquisition was mainly focused on acquiring customers without much concern for the value they generated. However, this is no longer the case. Nowadays, when we think about user acquisition, we have to take into account the full funnel perspective and the lifetime value of customers. We used to think that we didn't need to optimize value at all and that simply bringing in a lot of customers would be enough to satisfy investors. But things have changed, and now we always have to keep in mind the CAC (customer acquisition cost), LTV (lifetime value), and payback period. This approach leads to a more holistic view of user acquisition, where we spend a certain amount of money to acquire customers, make a certain amount of money from them over time, and calculate the payback period accordingly.
How do you ensure a smooth user onboarding process?
Annica: As a growth marketer, being data-driven is crucial. We use data to analyze the user onboarding experience. If we notice a significant drop in customer retention during a certain stage of the onboarding process, it indicates a problem. It could be due to poor UX or customer doubts. We must improve the UX or create bumpers to assist customers in clearing doubts. This process involves a lot of data analysis, hypothesis creation, and testing to ensure the most seamless onboarding journey for our customers.
What retention strategies have proven most successful for you?
Annica: I always start by understanding the intrinsic needs of our users because it's difficult to create a strategy without knowing their needs. Once we identify their needs, we work on developing tactics to fulfill them. For example, at Sable, our mission is to help customers build or improve their credit score. To achieve this, we launched a milestone program that enables customers to achieve credit score improvements by fulfilling four or five milestones in four months. The app is gamified and interactive, which has resulted in increased user engagement and retention. Customers frequently ask us when they can graduate to a regular credit card. This success was achieved by using our understanding of user needs to create products that fulfill them.
What is the role of personalization and customization in developing a successful full-funnel growth strategy?
Annica: Ideally, you'd want to start personalization or customization as early as possible, but it requires data to know what customers like. So, I believe onboarding is probably a difficult place to start, as we don't have a lot of data. After the onboarding process, we can collect engagement data to better understand the user. With this information, we can begin to personalize and customize their experience. The answer is to start as soon as we can once the data is available. So, if we can start personalization at any point in the user's journey, we should do it.
What trends should we be on the lookout for in the coming year?
Annica: From my perspective, the macro economy deeply impacts user behavior. In the last year, there have been a lot of layoffs and inflation, causing users to be more budget-conscious. As marketers, we need to work harder to provide better reasons for users to stick with our products. Is our product better? Is our user experience better? Why should users spend their money on our app? Therefore, I believe that our product has to be much better than before to retain users. It's a tough challenge, but it's doable.
Implementing a full-funnel growth strategy can transform your business and drive sustainable growth over time. By engaging with customers at every stage of their journey, you can create a seamless experience that attracts, engages, and retains customers.
If you're eager to learn more about full funnel growth strategies and gain expert advice, check out Annica's full interview below, and make sure to attend AGS NYC 2023, where Annica will be a panelist discussing full funnel growth! Request an invite now for AGS NYC 2023 and get ready to take your business to new heights!