How Ling App Is Driving Installs With Thought Leadership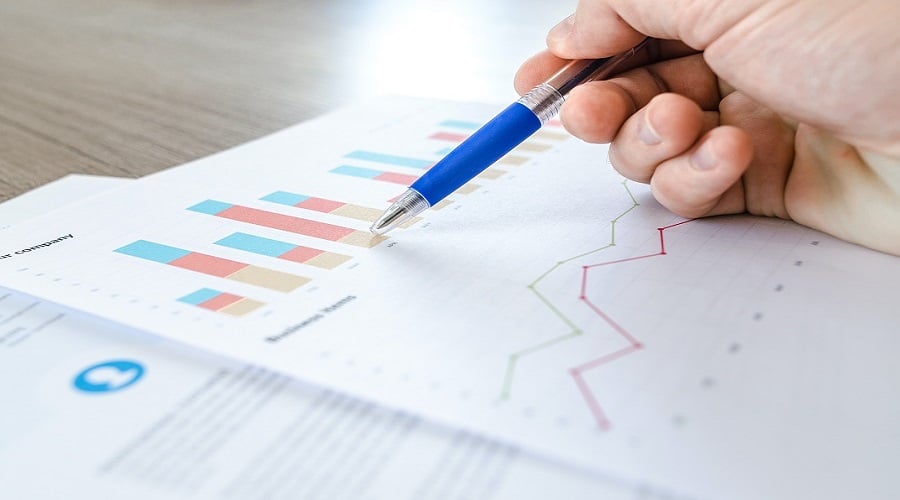 Language learning is more critical than ever, thanks to globalization and the increasing interconnectivity of our world. And while many language learning apps have emerged, few have been able to drive installs and engagement like Ling App. The secret to Ling App's success: its SEO-friendly blog.
Nowadays, it seems every business has an app, which can make visibility a challenge. The app industry is anticipated to have fierce and dynamic competition in 2023. The demand for mobile apps has increased dramatically as a result increased access to high speed internet and the rising smartphone adoption rate globally. A highly competitive environment has resulted from this, with many app developers and businesses fighting for users' attention and market share. Without a marketing campaign of millions of dollars, how are SMBs going to compete?
Unlock A World Of Install Opportunities With Value-Added Blog Content
Researching user search intent and trends in your niche is key to delivering content your audience actually wants to then become a predictive thought-leader. From here, you're going to need to conduct SEO targeted research in order to create this value-added content:
Create a list of direct competitors
Conduct page rank research on your competitors (Semrush or ahrefs is great for this)
Research what keywords they're ranking for
Conduct research on user intent using Google Trends or Exploding Trends
Outline content that can add even more value using AI tools
Following this, it's necessary to create an SEO content strategy on various topics your audience is interested in. For instance, Ling blog readers are interested in learning new languages either for school, work, or personal enjoyment, connecting with new cultures, and gaining travel tips, especially when it comes to getting around new countries in a new language.
E-E-A-T Your Way To Page One Results
The actual content you create, now here's the key, cannot be generic. Even though you may be tempted to paraphrase or write entire articles with AI tools; don't. People are looking for authentic advice or information based on actual people's experiences or in a real-life context.

This is exactly what Google's E-E-A-T (Experience, Expertise, Authoritativeness, and Trustworthiness) guidelines are applauding.
Blogs that meet these criteria, are more likely to appear on page one of search results, increasing awareness of your brand, click-throughs to your site and later, installs.
Reaching the first page of search results (often referred to as SERPs), does take time. It took Ling about 6 months of producing high quality content before we started moving up the page rankings. We now have 1,774 pages sitting in the top spot in Google Search. This is invaluable in bringing potential customers to our site who will be more likely to install our app at some point in the future if they find our content valuable.
Conduct PR and Outreach To Get Your Brand Out There
Don't wait for traffic or app installs before you begin this process. PR doesn't have to be difficult. In fact, most PR can be done in-house using social media channels. Each time you publish a new blog article, shout it loud to the world. Let people know there's something new for them to learn about. By doing so, you'll be driving traffic from your socials to your blog, through to your landing pages.
Once you have an online presence, it's time for outreach. Outreach is the process of responding to or reaching out directly to journalists, relevant to your expertise. Your expert opinions may be used, along with an invaluable link to your website, in top-tier media outlets with a huge readership. This can increase your online presence and drive traffic to your site.
Using these strategies, Ling App's blog has been a game-changer for install acquisition. It's helped to drive traffic to our landing pages and increase app installs.
Traffic and App Install Growth
The power of Ling App's blog lies in its thought leadership strategy. It has established itself as a trusted voice in the language learning industry by creating informative, well-written articles focused on valuable tips and resources for language learning. Our approach to content creation includes a focus on relevant keywords and optimization with meta descriptions, titles, and tags to increase visibility on search engine result pages. But what about the results?
Ling has seen massive growth in monthly website traffic over the past year. We experienced a 237% increase in traffic growth rate, climbing from 337,533 monthly website users in April 2022 to 1,137,642 monthly website users in April 2023.
Ling App's blog has directly driven 5,680 new installs, and our Chief Growth Officer estimates that of the 121,659 other installs, at least 20% have resulted indirectly from the blog.
Our value-added content has not only helped to drive installs, but it has also increased engagement, helping the company to build trust and loyalty among its readers.
Conclusion
Using thought leadership along with a SEO-friendly blog has proven to be a valuable tool for install acquisition, driving traffic to landing pages and ultimately resulting in increased app installs.
By focusing on creating content that answers search intent questions, is informative and relevant, any online company can establish itself as an authoritative voice within its industry. Providing value-added content will earn the trust of readers, drive engagement and result in return customers.
Remember to have a strategic approach to content creation and optimization to stay or get ahead of the pack.