How to Improve Your Marketing Programs When All of Your Campaigns are Put on Pause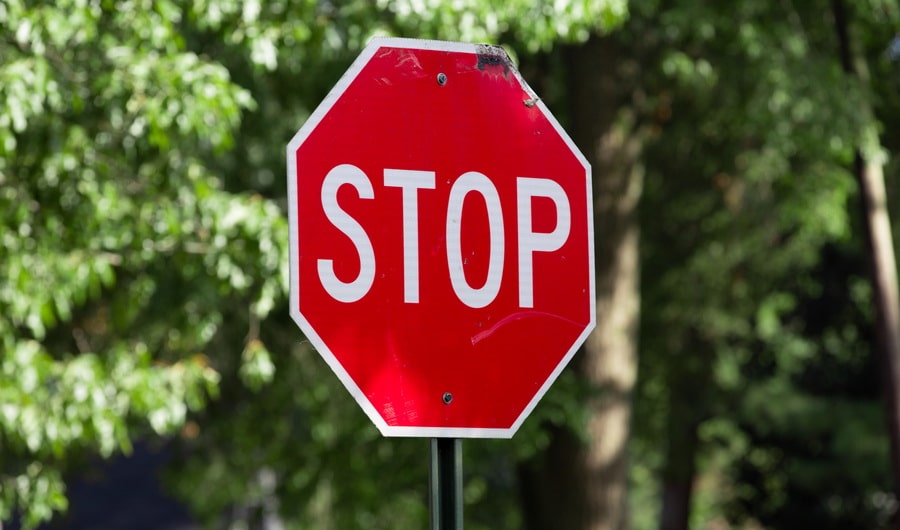 App Marketers are used to juggling multiple campaigns and tests at any one time. From acquisition to retargeting to re-engagement, there's always something that requires our focus and attention. So what do you do when you're asked to stop everything? Below are a few ways to tangibly improve your marketing programs, even when all of your campaigns are put on pause. 
Stop…everything
In March of this year, the COVID-19 pandemic was starting to take over the collective consciousness. It was the only thing that any news channel or publication was talking about and the world was coming to grips with the seriousness of the pandemic. As a result, Canadians were searching in droves for ways to get medical care without having to physically go into a doctor's office. 
Interest in the Babylon by TELUS Health app and other telehealth options went through the roof. 

Explosion of organic search for telehealth in Canada
And for a short period of time, it was a lot of fun. Tons of new organic users were coming onto the Babylon by TELUS Health platform. Our app was able to help Canadians get the healthcare they needed and my dashboards never looked better. Look at all that growth! 
However, it wasn't long before we started to realize this tidal wave of growth was unsustainable. Our Wait Times increased exponentially and pretty soon we were told to stop all of our marketing. 
What should we do now?
While our Recruitment team kicked into overdrive to onboard more doctors and the Clinical Support team pulled an insane amount of overtime, our Marketing team needed to figure out what to do since most of our day-to-day activities were no longer relevant. 
Looking back, we paused our paid marketing campaigns for a total of 4 weeks. During that span, we explored activities that could make our marketing program more effective once we were allowed to market again. Below are the activities that had the biggest impact on our marketing program: 
1. Optimize our user onboarding journey 
The COVID-19 pandemic encouraged a wider audience of new users to try Babylon by TELUS Health. Our data showed that these new users were slightly older and often less tech savvy than our existing user base. Most of these new users were trying telehealth for the very first time so it was critical for us to adjust our user onboarding journey to accommodate. 
We started by updating the messaging on our website. We called out that our Wait Times were higher than normal to ensure the right expectations were set from the very beginning. We also added more information about the privacy and security of our service; two important topics for new and prospective users. 
We even reviewed the tone and voice of our copy. Some of our existing light-hearted copy seemed inappropriate under the new light of a pandemic and we removed any comparative messaging that could have been misconstrued as boastful or insensitive.  
Having adjusted our user onboarding journey, we felt confident we could resume our marketing spend without seeing major impacts on conversion rates or ROAS. 
2. Better understand the overall business
In a high growth environment, it can be tough to truly understand the roles and responsibilities of other teams since you're all running a mile a minute. One benefit of our pause in marketing was the opportunity to connect with and really understand what other teams actually did. 
During our pause, some members of our marketing team were temporarily seconded and worked full time on either the Clinical Support or Operations teams. This helped build empathy for our co-workers while also giving us a better understanding of the KPI's, processes, and daily challenges that weren't visible to us before. 
As the seconded marketers returned to the marketing team, they brought back tons of insight that helped build closer collaboration between the different teams. One of the most surprising benefits of this exchange was the amount of user insights we were able to gain just by spending more time with our Clinical Support team. Our marketing team is centered in HQ while our Clinical Support teams are spread out in other cities and provinces. Being closer to the Clinical Support team gave us more "eyes on the ground" in different markets so we could stay updated on the competitive landscape and the sentiment around telehealth at a local level. 
3. Clean slate to assess Incrementality 
Incrementality and the cannibalization of organic growth is something a lot of App Marketers talk about. In reality, it's much easier said than done to carve out the necessary white space and clean datasets needed to perform such tests. This is doubly hard for marketers with aggressive targets or those who don't fully control every marketing activity.
The pause in marketing gave us an opportunity to design a roll-out plan that would help us understand the relationship between our paid media channels and organic growth. As we looked to turn marketing back on, we could systematically test and layer each of our marketing channels to gauge incrementality and any impact on organic growth. 
Key Takeaway
Whether it's an internal decision or due to an industry-changing inflection moment, a sudden pause in marketing can be a great opportunity for App Marketers. If you find yourself in a similar situation, consider these activities to help improve your marketing effectiveness and efficiency even when all of your campaigns are put on pause!