Method Marketing: Immersing Yourself in Your Target Audience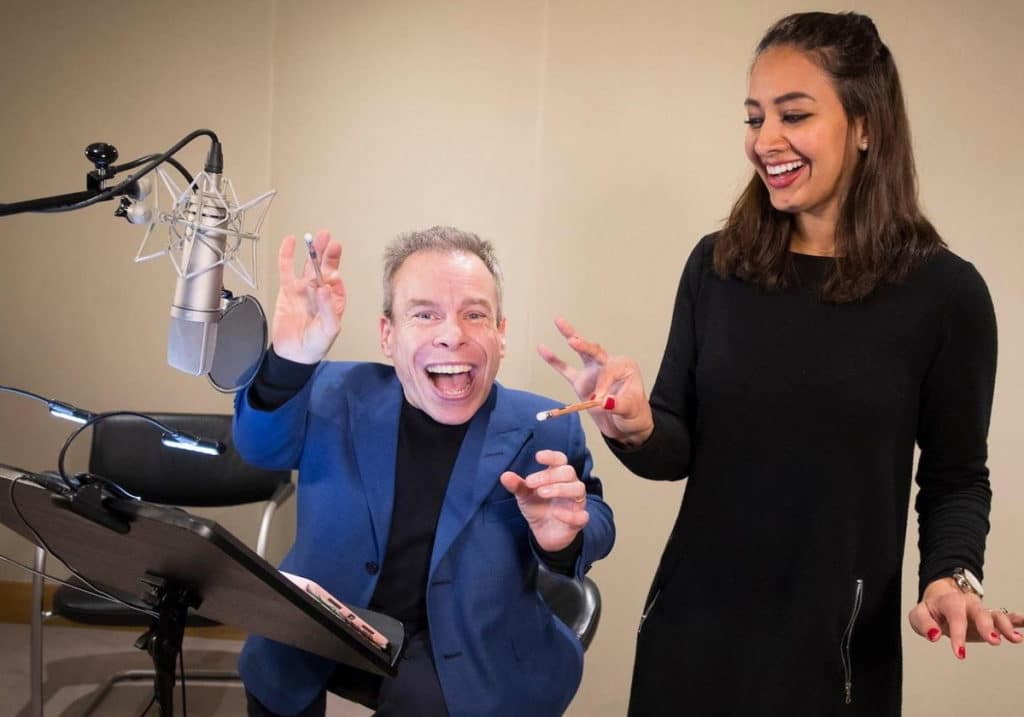 QUESTION: What do these humans have in common? (see image below)

HINT: Daniel Day-Lewis spent the entire shooting of My Left Foot in a wheelchair. Natalie Portman enrolled in an intensive ballet program for her role in The Black Swan. Christian Bale lost sixty pounds to portray himself as an emaciated insomniac in The Machinist. Hilary Swank lived like a man to prepare for her transgender role in For Boys Don't Cry. And, Ranveer Singh kept himself in isolation preparing for his role in Padmavati.
ANSWER: You may have guessed it, but they are all Method Actors.  
Method Acting is a systematic approach to delivering a sincere and emotionally expressive visual performance by fully inhabiting the role of the character (sometimes even resulting in winning Oscars!). For the viewer, it translates to experiencing a very captivating and authentic performance.
What is Method Marketing?
Derived from Method Acting, Method Marketing is a systematic approach to growth marketing that immerses one's self into the product's brand to understand the perspective of the end user – allowing for a more impactful messaging and positioning through effective distribution channels.
Applying Method Marketing to your products can result in doubling your ARPDAU (average revenue per daily active user) or seeing a 200% improvement in LTV (lifetime value) in organic installs. Here's how you can Method Market. 
STEP 1: Put Yourself in the Shoes of the End User to Understand Where They Live
A few years ago, I had the opportunity to lead the marketing strategy for the much-anticipated Harry Potter: Hogwarts Mystery mobile game. Jam City was developing a narrative RPG that fulfilled every Harry Potter fan's dream of attending Hogwarts School of Witchcraft & Wizardry. But how could we understand what this meant to our future player? How would it make them feel to see themselves in the Wizarding World? We had to immerse ourselves in it. So, we flew down to Orlando, Florida for A Celebration of Harry Potter – an annual event during which 30,000 Harry Potter fans attend to live their best wizard life. 
Over the course of 72 hours, we demo-ed the game in development and talked to over 700 fans, one on one.
By method marketing the Harry Potter game at the expo and garnering media attention, we achieved 3.2 million pre-registrations on the Google Play store – the most successful pre-reg campaign the store has seen. 
STEP 2: Integrate Messaging and Positioning Across All Stakeholders
When messaging is consistently positioned across all internal and external stakeholders whether it be through Product Marketers, Public Relations Agencies, Social Media and Community Managers, User Acquisition  Managers, CRM Managers or Graphic Designers, the results are amplified with higher conversion, installs and revenues. 
During my time at Zynga working on the Words With Friends franchise, we orchestrated a series of key beats to rebrand the ten-year-old word game. This came in the form of a summer-long Friendiversary campaign via player love events. We developed key messaging and creatives about appreciating our veteran players and re-engaging our lapsed players through gifted power-ups and themed solo challenges that were shared with our player ambassadors, social media channels, UA ads, and even endorsed by legendary singer, Garth Brooks! Growth marketing leaders are like conductors of an orchestra so when everyone works toward the same beats, the end results crescendo into an amplified finale.
In the end, we were able to reactivate 300k lapsed users in Words With Friends.
STEP 3: Take Risks and Embrace New Distribution Channels to Reach New Audiences
In the way that Natalie Portman extended her training beyond theater into the classrooms of a ballet school, you can find out where else your customers are having conversations (digital forums or physical gatherings) and where they consume information. Then, meet your users where they are instead of expecting them to come to you.
An example of this was when I was led the go-to-market strategy for Gordon Ramsay's mobile game. Glu Mobile's traditional UA strategy involved media buying on ad networks like Facebook to target casual mobile gamers and even look alike groups that have an affinity for Ramsay's cooking shows. But, we decided to test a campaign on Reddit by engaging Gordon Ramsay in a Reddit AMA, which not only became the 6th most engaged-with Reddit AMA based on upvotes, but also brought in high quality users with an LTV (lifetime value) 3x that of our traditional UA organic installs!
How Will You Begin Method Marketing?
You can become the Daniel Day-Lewis of marketing by putting yourself in your end users shoes to better understand the best distribution channels, integrate messaging across all stakeholders to amplify conversion and take risks to embrace new channels and reach new audiences.
The best part of this? You're probably already method marketing and you don't even know it. 
Tweet @MethodMarketer with your best method marketing examples and I will reshare them.