The Realities of the Traffic Purchase Market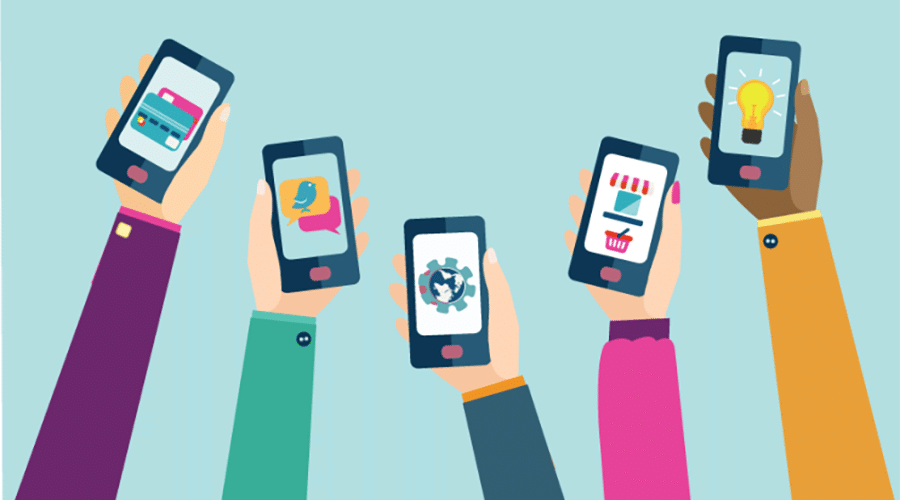 The realities of traffic purchase market in 2018. Find out how to spend your budget on real users and not give it to fraudsters.
Most of the app industry companies are expanding their marketing budgets from year to year, putting more money and efforts into mobile. For example, Uber claimed to spent about $82.5 million on mobile advertising between 2016 and the first quarter of 2017 with just one advertising agency alone. On the other side, consumer giant P&G was affirming to have spent more than $100 million only on digital ads in one quarter. In general, the mobile ad spending is huge and account for 62.5% of the total cost of digital advertising about to reach the mark of almost $185 billion in 2018.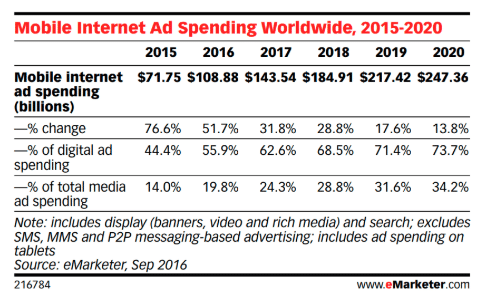 But the tendency of last years also remains the same with bigger budgets bringing more losses due to fraudulent activities. As was estimated last year, the economic losses due to bot fraud was around $6.5 billion globally in 2017 and Scalarr estimates the app-install ad fraud could reach $4,6 billion in 2018.  Another research found that advertisers will lose an estimated $19 billion due to fraudulent activities in 2018 and these losses will continue to rise, reaching $44 billion by 2022.
Spending the absolute minimum on fraud detection? You could be sacrificing ROI, especially considering the fact that within the same trusted network, you can have campaigns with fraud rates below 3% and other ones above 95%. Another issue is the fact that the overwhelming majority of marketers is not having a hunch regarding possible losses from fraud in their specific case (only 44% of app marketers in Europe said they had a strong understanding of ad fraud and its potential impact on campaigns). Only realizing the full threat of mobile ad fraud and its harmful influence will lead to implementing effective solutions for detecting and preventing such type of fraud.
Advanced fraud detection approach can deliver startling ROI
Many marketers believe that the prevention of mobile ad fraud only affects the reduction of fraudulent traffic expenses while not considering how this could affect ROI and other KPIs of the UA department. Let's see which areas can be impacted by fraudulent traffic:
Direct Loss. Fraud losses due to paid installs, chargeback fees, etc. are the obvious losses  that most developers focused on. But it's not the only cost area.

Revenue Loss (Opportunity Cost). Big quantity of fake users or other fraudsters can significantly impact in negative way on the company's equity value, strategic planning, budgeting and more. Also, the losses of possible revenue due to fraudulent installs can be huge for apps with big ARPU such as eCommerce or Travel.
The best way for optimizing these two areas is to apply a decent antifraud solution. And below we are reviewing different types of solutions available on the market.
Effective ways to fight mobile ad fraud
As for now, every app marketer is able to choose between 3 different options:  in-house fraud prevention, tracker-analytics fraud prevention or third-party antifraud solutions. Below are pros and cons to every mentioned option, so you can compare and choose the most appropriate tool for your specific needs.
In-House Fraud Prevention.
In-house fraud prevention usually means the antifraud team, consisting of technology professionals, such as fraud investigators, rules analysts, chargeback analysts, and fraud supervisors. But in practice, it's rather a UA manager(s), responsible for the purchase of traffic and further analyzing of traffic received.
Pros:
A customized solution – company's business logic will be embedded, providing an exact fit to company's needs.

This option allows to incorporate data from various sources.

The high level of data visualization.
Cons:
The high cost of development and maintenance of your service.

The small volume of analyzed data (only from company's app(s)) and as a result – the level of fraud detection not above the average.

Because of using custom rules, the level of accuracy of fraud detection is not above the average. Custom rules can not detect such sophisticated types of fraud as "smart bots" or "mixes".
Summary: No one knows the business better than its own employees, so in-house team might show good results in tuning business operations for the specific needs of the company. But at the same time, in-house teams usually able to recognize fraud and chargeback patterns on the primitive level only. A deep analysis, consisting of reviewing thousands of combinations of publishers, sub-publishers, sub-sub-publishers and so on takes a lot of time and efforts for them. Cost-effectiveness of such teams is also a matter of discussions.
Tracker-Analytics Fraud Prevention.
The most of well-known tracker-analytics systems began to offer the built-in antifraud function since the last year. But before purchasing such solution, it is worthwhile to figure out what pros and cons are in it.
Pros:
Antifraud function is built-in in a tracker and does not require additional implementation activities.

Some trackers offer an automatic rejects function, which is very convenient for rejection of primitive fraud types.

Such solution has an access to a large amount of data as a result of tracker's activities.
Cons:
A conflict of interest, since the main monetization model of such solutions – payment for tracking paid installs. In the case of rejects in connection with fraud, they risking to reduce their incomes for attribution.

Low personalization of data – during analysis system relies on the same algorithm and same metrics for all apps.

Trackers detect just a few types of fraud (due to automatic rejects they do not analyze the post-install metrics).
Summary: Perhaps, a built-in solution from a tracker-analytics system is the most convenient and easy-to-go way to start your own fighting with mobile app-install fraud. But such solutions, in their majority, are not able to give a univocal decision whether we dealing with fraud or not. It only indicates 'a suspicious traffic'. The responsibility and the final decision are laid on UA manager, as in the case of an in-house antifraud team. Also the accuracy and completeness of fraud detection on the average level due to simplified analysis.
Third-Party Antifraud Solutions.
This is an independent solution, invented specifically for fighting against fraud and all company resources are aimed at improving and training algorithms for detecting different types of fraud. Let's take a look at main pros and cons of third-party antifraud solutions.
Pros:
The highest level of accuracy and completeness of fraud detection (if we talk about solutions that using true ML)

Great data personalization due to data accumulation from the wide amount of different apps and system learning over time.

Best-in-class third-party solutions are based on deep ML algorithms to analyze data considering every detail in order to detect all types of mobile ad fraud.
Cons:
Sometimes, third-party solutions can cost more than solutions from tracker-analytics systems.

Data consolidation and decision making (fraud/not a fraud) can take up to 1-2 days, if they work with post-install events analysis. On other hand, that helps to increase accuracy dramatically.

These solutions with their initial resemblance may highly vary in their characteristics, so here you may need more time for making your choice.
Summary: With variety solutions available on the market in this category, it's easy to get lost. But the main feature of the worthy solution is implementing of true Machine Learning algorithms and analysing post-install metrics (retention, engagement, custom events, financial events) during fraud identifying. At the moment, Third-party Antifraud Solution showing the best result in fraud-fighting, taking into account the fact that it is precisely capable of detecting fraudsters with the highest accuracy and completeness.
Conclusion
The reality of the traffic purchase market in 2018 is continuous losing of marketing budgets for those marketers who still thinking that antifraud solution is just a "bells and whistles" of the marketing world.
By the end of this year, app install ad fraud could cause losses of $4.6B out of the total app-install advertising market worth $21,5B. This frightening numbers should make many companies think about implementing a good antifraud solution as far as the higher the budgets, the higher risks and money losses. It's time to stop fraudulent bots burn through your budget — and start maximizing your ROI.
We hope this article made you think about the need of implementing an antifraud solution. And if you still in doubt, then ask yourself: what's more effective for your company? Savings on the antifraud solution or choosing the best of it for stopping loss of your budgets? Choose wisely!