Top 5 Ways to Fund Your Mobile App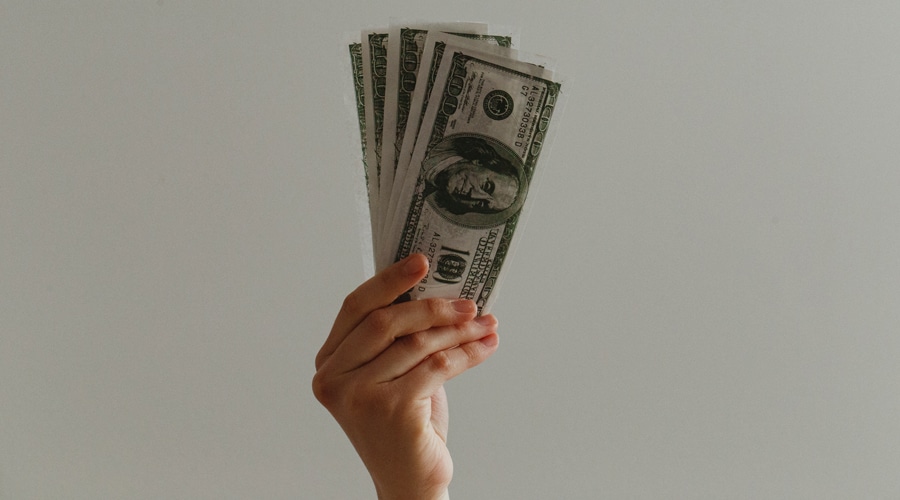 There are now so many alternative ways to finance your mobile app, for whatever stage you're at. Whether you're focusing on it as a side hustle while working a full-time job or if it is just an idea that you'd like to make a reality, there is a range of funding options that you can consider. We look at five popular options and discuss their pros and cons. 
Bootstrapping
If you have the financial means to bootstrap – growing your business in a lean way without using any external capital – it is an excellent option, giving you the maximum flexibility and control. For many, this involves a side hustle, where the app or game is created alongside a full time job or consulting gig, either developed yourself if you have the skills, or by using freelancers if not. 
If you are after a lifestyle change rather than aspiring to grow your app into a huge enterprise, bootstrapping can be the perfect solution. You'll be your own boss, able to keep full control of your destiny and do it your way.
Through bootstrapping and being lean and capital-efficient you demonstrate an important commitment to the success of your business, something that external investors value as part of their decision to invest in your company, should you wish to raise external capital later on. 
   

Crowdfunding
Crowdfunding can seem daunting, but it has propelled many startups to prominence. The key, however, is that successful campaigns require considerable planning. After all, you must stand out from the crowd of businesses online who are also clamoring for funder attention.
Crowdfunding has helped so many apps and startups to raise considerable sums and fuel their growth. Fluent Forever is an app that raised over $500,000 from over 4,000 backers via crowdfunding. TINT Yoga, another app, raised over $325,000. Some successful models also manage to raise funds by offering rewards (such as products) or appealing for donations instead of equity.
To succeed with crowdfunding though, you will likely have to create and manage a well-oiled brand and social media campaign, which may require considerable preparation and financial clout. Seek out advice from those who have done it, and test out campaigns and messaging on friends and family so you get your messaging right. 
Momentum is everything…
   

Angel investment
Angel investors can be the ideal option if you need a smaller amount of capital. The right profile of angel will have relevant industry experience and earned some battle scars which you can use to your advantage. They should be able to provide strategic input as well as cash, and not be shy of making introductions to their network of connections to help open doors for your business. 
Angels will be more interested if you can demonstrate some tangible progress on concepts and design and look to make sure you are fully dedicated and committed as a founder, ie. not funding a side hustle idea. 
It is essential to find the right angel, someone who supports and encourages, and has the right long term incentive to see you succeed. Do your research and lean on your network to provide intros – the right early investors can be transformational for your business.
   

Venture capital (VC)
VCs seldom fund app ideas these days, and are more focused on viable businesses whose primary delivery channel happens to be via an app. You will need to be able to show at least a prototype and ideally have some early metrics to share. 
Retention is the key metric any VC investor will look for – in other words, do users enjoy engaging with your app and will they keep coming back?
The right VC can make a transformational impact on your business. The ideal VC offers a perfect blend of capital, access to their network, and operational advisory such as help with growth and user acquisition that can make a hugely positive difference early on. 
The trade-off of taking the VC route is that you relinquish a degree of control over your business. Once VC money is involved, your company's focus is directed on producing a return for the fund's investors. Essentially, it is no longer just "your" business. 
And it's not just about getting a VC on board, but the right VC that fits with your app, your culture, and your goals. You position yourself strongly by exercising diligence on VCs with the same rigor they do on your business by talking to other portfolio companies, and understanding what's happened through the bad times as well as the good.
   

Grants and tax breaks
There are many countries with a progressive approach to the arts and entrepreneurship, including the UK and Canada. These countries tend to be interested in supporting app and in particular games development, and as a result have invested significant sums to be made available to eligible developers.
Grants and tax breaks involve no fees or need to pay anything back if you are successful in applying. However, the downside is that such programs tend to come with a lot of red tape and no guarantee of success. They require a great deal of time to apply and you have to meet often strict criteria that may necessitate the help of an accountant or another specialist professional, but beware of overpaying for their help and make sure you shop around.
Making the right choice for growth 
The key to your success in the app economy is growth. For the vast majority of consumer-facing apps this comes through user acquisition on paid channels . 
Constructing a growth strategy using paid UA on platforms like Facebook and Google requires a clear understanding of the costs, as well as the lifetime value of your users. If the LTV exceeds the cost of acquisition then you have the first ingredients of success. 
Moreover, if you are able to fund user acquisition without relying on external capital, you will be able to keep greater control of your business and your destiny. The trick lies in having a really solid handle on your metrics and a focused understanding of when the right time to scale is, and making sure that the funding choices you've made early on support your aspirations for growth and success down the line.