Why Snapchat Could Be The Missing Link in Your App's Growth Strategy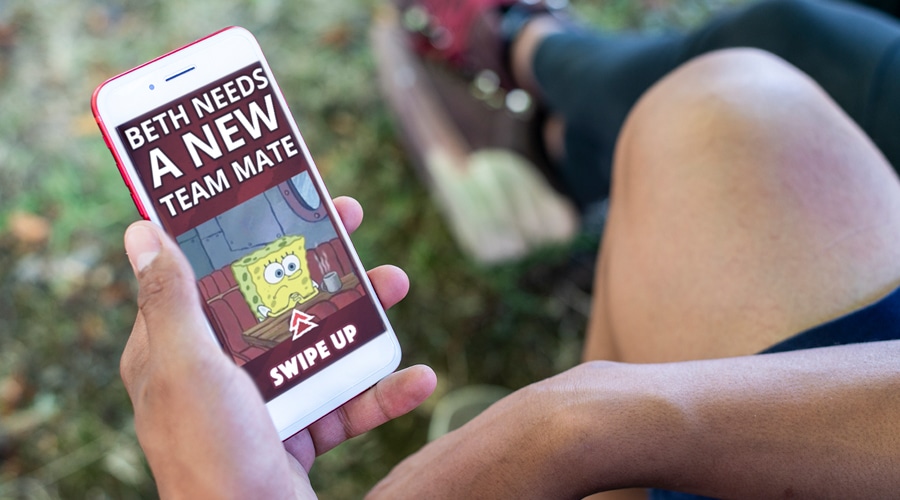 Marketing your app can be difficult. The app market is fiercely competitive and traditional advertising methods are increasingly expensive, so you may feel like many who have successfully advertised their app have just gotten lucky. However, perhaps you just haven't been driving campaigns in the right places.
Particularly in the area of Gen Z marketing, Snapchat is one of the most powerful, yet undervalued tools for getting the results you really want. It was reported that in Q2 that Snapchat has over 188 million active users: that's 188 million users who could potentially see your campaign.
Of course, it's not quite as easy as just posting an ad on Snapchat's Snap Ads platform and getting results. But, once you're clued up on the most effective ways that you can use Snapchat, then you'll be able to get the most out of using the platform. Used correctly, Snapchat can get CPIs as low as $0.60, $0.49 and even $0.36.
1. Become a Snapchat Native
Contrary to the norm, Snapchat is not really the place for glossy, corporate content. As mentioned, this sort of stuff is not very likely to work with the platform's young user base– your ad will be skipped and forgotten about. So what's the solution to this? Rather than talking down the the viewer with fluffed up sales jargon, start speaking their language and engaging with their world.
Swap out the polished ad and start mimicking your audience, with amateurish content made using the tools that are built into Snapchat, like paintbrushes, GIFs and emojis. Getting on a level with your audience will work wonders, particularly if the content seems like a personal recommendation, rather than a sales pitch.
But if you're hesitant about completely getting rid of motion graphics, they can still be effective when used in the right way. Motion graphics promos can be sandwiched in between organic pre- and post-rolls that are made with Snapchat's built in tools. This way, you can still showcase your promo, whilst still speaking your audience's language.
One app that used this motion graphics technique effectively is MyMy Music. The app's campaign used their own sleek promo with a Snapchat native pre-roll to great effect; they saw CPIs as low as $0.49, a 50% increase in engagement and a user base growth to over 30,000.
2. Have a Laugh with Meme Marketing
If you know what memes are, you probably see them more as a bit of fun, than a powerful marketing tool. If you don't know what memes are, they are pieces of content, usually pictures, videos or text that are usually of a humorous nature. What makes a meme such is its high level of circulation and engagement, and the adaptability of joke- a meme can take many different forms, with users playing around with the format.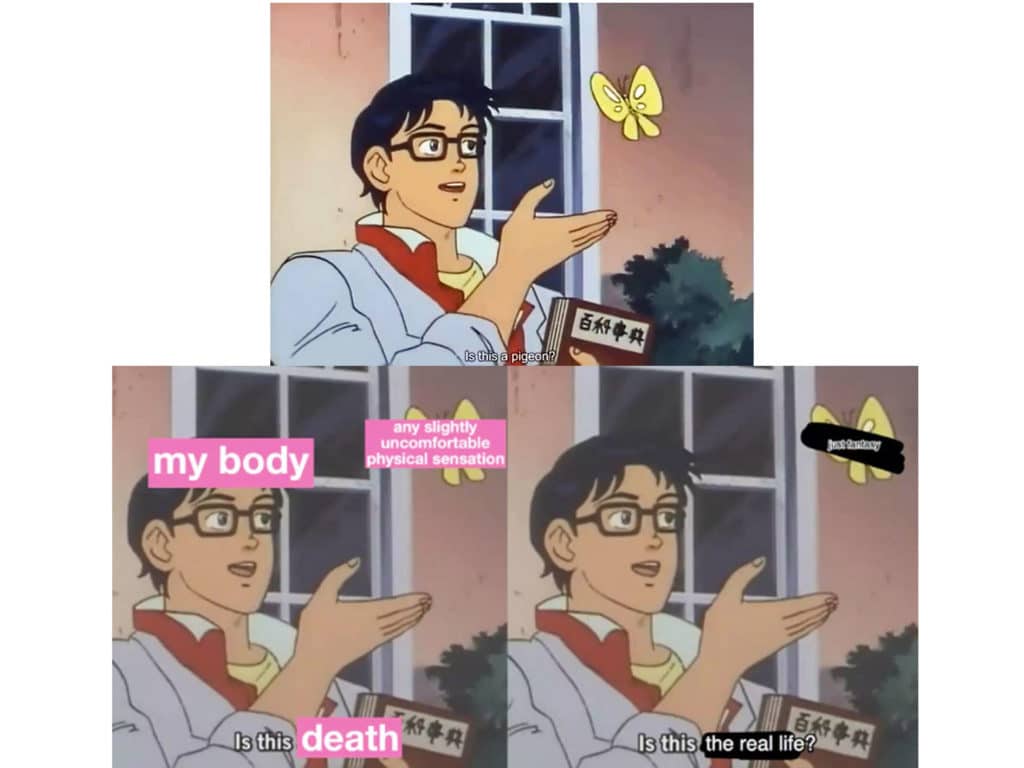 Whether you're familiar with memes or not, you might be wondering how something like this could possibly to successfully advertise your app. But, the proof is in the pudding – memes are a marketing powerhouse. The format is deeply appealing to the Gen Z audience, if executed correctly, and can really drive engagement as well as instill a sense of understanding and likeability.
Plato, a gaming app, successfully used memes in their motion graphics campaigns for their in-app game, Werewolf.
By appealing to their audience with a fun, recognisable and relatable meme, Plato were able to cut their CPIs by over a third.
Memes can be used to an even greater capacity if your app is of the humorous nature, as comedy and memes go hand in hand. The video sharing app, Oevo, struggled with Facebook advertising, and their CPIs were through the roof. To solve their problem, with introduced them to our Snapchat channel network as an alternative distribution method.
Oevo launched a campaign that used memes as a key component – these memes humorously compared Oevo to their main competitor, Vine.
Oevo's meme campaigns were a smash hit with viewers and got them the results they needed. Their CPIs were cut by a sixth in comparison to Facebook ads and an eighth when compared to Snap Ads.
But Oevo's not alone in its success; the Laughs app, which a platform to share funny pictures and videos, successfully used meme based creatives too. Meme marketing managed to get Laughs gain their first 50,00 users, which was absolutely critical in securing their next funding round, and taking the app to the next level.
The power of meme marketing, and the results it can drive, will have you smiling with glee.
3. Smash the Skip Rates
Snapchat's reported high skip rate can make the platform seem rather daunting, if not wholly unappealing. Snapchat's core audience is made up of Gen Z users- people of a generation that is known for their aversion to invasive advertising and corporate facades. It was reported by Digiday that in the USA, 69% of users "always" or "often" skip ads on Snapchat.
However, you shouldn't be spooked by the skip rate, these figures a result of marketers blindly diving into Snapchat. Many will simply dive into Snapchat by slinging a promo onto the platform via the Snap Ads platform, but as you will have read above, this does not work.
In order to win with Snapchat, you need to understand how it works, how its used and what is posted on there. Context is the key to success in this case. Snapchat's core audience is one that wants to consume as much content as they can, without interruption.
Snapchat is much more fast paced than what you may be used to; posts take the form of short videos or photos that form a part of a story and expire after 24 hours. Snapchat's form doesn't cater for overly complex or lengthy pieces of content- they need to be engaging, memorable and to the point if you want to make an impact and not be skipped.
You might feel like Snapchat is daunting, but successfully marketing your app on the platform is absolutely attainable– you just have to approach it in the right way. If you take everything you've read here into consideration, you'll have a much bigger shot at conquering the Snapchat crowd.
So, how do I get started?
Learning how to approach Snapchat is absolutely key in using the platform as an effective device to get the app growth you want to see, while keeping CPI down. When it comes to Snapchat, you have to forget what you know works with other platforms and incorporate some of the above methods to succeed with the platform.
All of the above is dependent on your app, its intended audience and your own goals. If you're interested in learning more about which option is best for you and how to get started, we'd love to help: reach out to us at brands@fanbytes.co.uk or head over to our website: https://fanbytes.co.uk/.