5 Awesome Time-Saving Tools For Busy Facebook Campaign Managers
Modern marketers have a laundry-list of things they need to accomplish on any given day, and Facebook campaign management can quickly eat into the few precious hours they have.
Between analyzing split test results, adjusting budgets, experimenting with targeting options, developing creative and rotating ad sets, it's a wonder there's time left for anything else.  Thankfully, resourceful software developers saw an opportunity to help Facebook marketers save time by developing products that streamline the campaign management process. If you're a marketer looking to spend less time clicking through dashboards and more time solving big-picture problems, consider investing in at least one of these five helpful tools.
The talented folks at Hootsuite created AdEspresso for marketers looking to cut down the amount of hours they spend managing and analyzing paid ad performance. It aggregates the Facebook, Instagram and Google AdWords ad creation processes into a single intuitive platform, so that marketers can spend less time moving between interfaces. Their powerful platform offers full support for the more sophisticated features offered by the big two advertising platforms, including split testing, detailed campaign performance analysis, and dynamic product ads.
We're particularly big fans of AdEspresso's collaboration and on-demand consulting services. Marketers can communicate meaningfully with team members and stakeholders directly through the interface, streamlining the feedback and approval processes. Better yet, they offer on-demand campaign reviews from a talented team of in-house advertising experts that will review your campaigns and deliver actionable feedback no less than a day after submission. Cap it all off with a killer editorial/education team that publishes new content every weekday, and AdEspresso is easy recommendation for any marketer looking to streamline campaign management.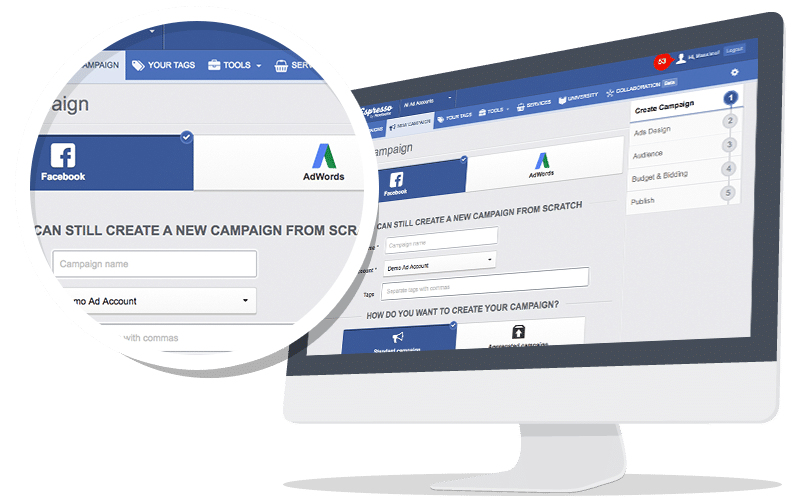 ---
Touting some impressive brand clients like BMW and Heineken, Driftrock gives marketers the power to nurture leads and drive conversions by syncing audiences across advertising platforms. It also gives marketers the power to leverage their investments in CRM tools like Intercom and Pardot to bolster their Facebook, Google, and LinkedIn advertising campaigns. Furthermore, Driftrock's powerful array of API integrations allow marketers to automate campaigns using variables otherwise unavailable in Facebook like local weather conditions or CRM history. With solutions available for both B2C and B2B marketers, Driftrock is an initially high-touch solution that lets marketers execute sophisticated strategies that will ultimately save them time in the long run.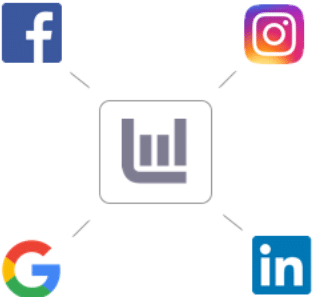 ---
This inexpensive, lightweight tool lets marketers create dynamic rule sets for their Facebook and Instagram campaigns, allowing them to automatically adjust duration, budget, and other campaign specifics depending on live ad performance data. Reveal delivers instant notifications when advertising conditions change or when rules kick in so that marketers can stay abreast of campaign performance while still saving themselves the time and effort needed to make manual adjustments. Marketers can also set up rules for automatically boosting posts depending on engagement levels, enabling them to instantly ride the wave of any high-performing content they may publish without having to constantly monitor their feed. Fans of Reveal count it among the easiest-to-use solutions available to modern Facebook marketers.
---
For Facebook advertising power users looking to unlock a suite of tools otherwise unavailable in the standard power editor, Qwaya has you covered. It offers a laundry list of powerful features including audience split testing, ad split testing, automatic folder structure creation, and a suite of automation tools including a visual scheduling tool, rule-based campaign control, and ad creative rotation. Combined these features offer Facebook marketers everything they need to ensure their campaigns are constantly operating at peak efficiency while freeing up hours of their time to focus on other pressing tasks. Unlike some other solutions, Qwaya doesn't operate off of a volume-based pricing model, and instead offers marketers flat rates starting at $149/month.
---
This powerful marketing platform combines the best parts of many different campaign management tools to create a comprehensive solution that is both powerful and easy-to-use. Like Driftrock, it lets marketers incorporate real-world conditions like weather patterns when deciding when and where to run their campaigns. On top of that, they offer a robust selection of automated workflows designed to save marketers hours of tedious click labor. Perhaps best of all, Adgo gives marketers access to a variety of AI-powered optimization tools that allow them to make optimal use of their budgets and bids without necessitating sophisticated manual analysis.
---
With more diverse and demanding work falling into their laps every day, modern growth marketers need to be constantly on the lookout for opportunities to streamline their processes and surface efficiencies that will allow them to accomplish more. An investment in any one of these tools would be a fine place to start.
At Tenjin, we're also constantly looking for ways to save marketers time, especially when it comes to aggregating ad spending and performance data. To learn more, feel free to get in touch!