Insights from the Experts at App Growth Summit LA 2018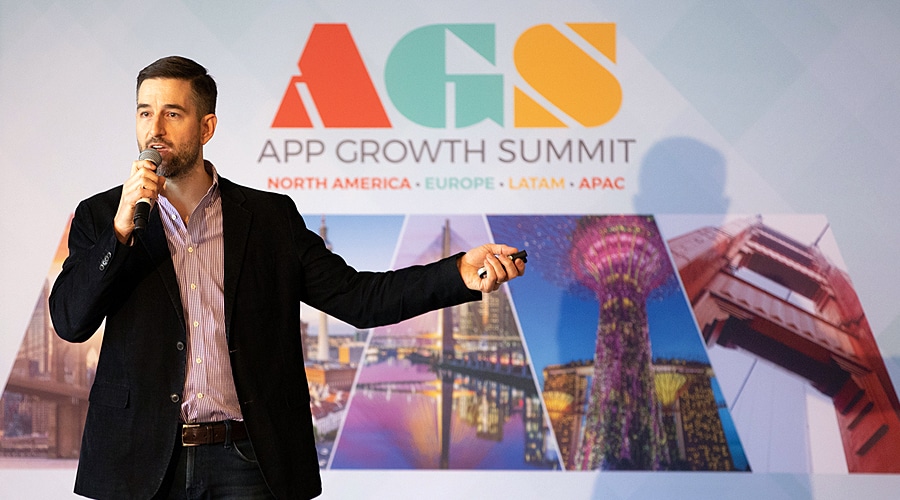 The first ever App Growth Summit Los Angeles took place on February 7, 2019 and featured 40+ mobile marketing expert speakers, 21 in-depth sessions and 200+ mobile app marketing and product professionals. Featuring a keynote fireside chat with Mitsubishi's CMO, Kimberley Sweet Gardiner on how mobile is used as a catalyst for big brand growth & engagement; and a keynote presentation from Airbnb's Global Product Marketing Lead, John Gargiulo, on how brand and performance teams can work better together. Our invite-only, limited-vendor, SOLD OUT event curated an atmosphere with a focus on education and building a community, with sales pitching kept at a minimum.
We've compiled a round-up of recap blogs and articles from our partners about the event below. If you have a write-up about App Growth Summit LA 2019, please contact us about adding it to our round-up!
Thank you to all of our sponsors, speakers and of course our amazing attendees for attending App Growth Summit LA 2019, and continuing to support the App Growth Experts community. We're looking forward to seeing you at the next App Growth Summit event near you!
---

How to Set Up Your Growth Marketing Team to Win
David Mausolf, 20th Century Fox's Vice President of User Acquisition, delivered a featured presentation on how to set up your growth marketing team to win in the modern mobile app marketing landscape. David delivered the talk on the differences between building channel-specific marketing teams vs business-unit aligned teams affect the efficiency of a company's growth efforts.
View the presentation on SlideShare here…
---

Building a Model to Supercharge your App Growth from Acorns
Acorn's VP of Growth, Hila Qu, gave a stellar presentation on how to build a growth model to maximize app growth through day-to-day execution and overall strategy. After receiving so many requests following AGS LA for her presentation, Hila posted the slides on her Medium blog.
---
Apple Search Ads 301: The Pro Tips You Didn't Know from Incipia
Incipia's CEO and Co-founder, Gabe Kawkyi, gave an insightful presentation at App Growth Summit LA, which covered advanced tips and tricks to optimize campaign ROI and ASO using Apple Search Ads. You can check out the slides from his presentation on Incipia's blog.
---
The Top 2019 Mobile Engagement Events from Neura
Neura, AI-based engagement platform optimization tool, recently wrote a blog post rating the top mobile industry events covering mobile app engagement, retention and UA. App Growth Summit was included as a "new kind of app growth event" featuring a smaller-sized invite-only format with limited vendor participation. Thank you for including us on your hit list, Neura! We appreciate your continued support of our events!
---
Thanks again to everyone who attended, spoke, and sponsored our AGS Los Angeles 2019 event. We especially appreciate all of you who wrote content and posted about your experience across your professional networks.
If you are a mobile app or game publisher, developer or brand marketer who would like to attend an upcoming AGS event near you, please Request An Invite and we'll get back to you!