ASO Hacks that Move the Needle in a Crowded Marketplace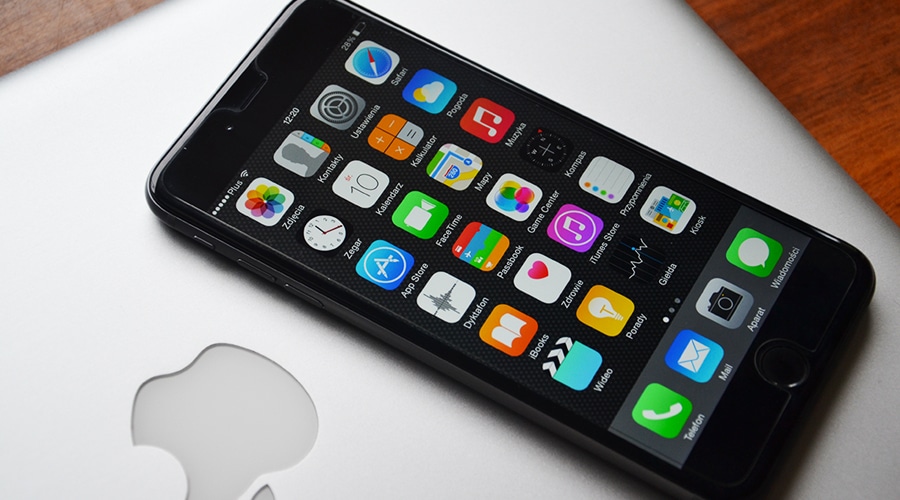 The app stores are competitive environments, and any competitive edge developers can get can make the difference between a hit app and a major miss. App Store Optimization (ASO) can provide that edge, with best practices to ensure an app will both appear organically in searches and appeal to users. Beyond the ASO basics, there are further tips and tricks that can help provide the best boost possible in the Apple App Store.
Title & Subtitle for Keywords and Conversion
On the App Store, the title and subtitle serve multiple purposes. Not only do they create a brand and identity for the app, but they serve as keywords as well. This makes them another valuable source of metadata which should be fully utilized for both keyword visibility and user conversions.
For instance, imagine you're creating a photo app called "PicturePal." Your title on the app store could just be "PicturePal," or it could simultaneously gain more keywords and describe the purpose of the app by being called "PicturePal: Photo Editor." The subtitle could then describe more features, such as "Take pics & share with friends," which contains more relevant keywords displayed in a place anyone viewing the store listing can see.
In doing so, you accomplish two goals. First: you target relevant keywords in the app's metadata, enabling Apple to index the app for those terms and combinations thereof. Second: you can potentially increase clicks and conversions by providing relevant and valuable context about the app to anyone viewing the search result or store listing.
Keyword Banks for Multiple Regions
The Apple App Store provides 100 characters for an app's keyword bank, but for some apps, that's just not enough. If you need extra space for more important keywords, you can use related language localizations to fit in more keywords.
Depending on the territory you are targeting, there can be a crossover between keywords in related languages. For instance, users located in the United States are served search results based on the contents of the English (U.S.) and Spanish (Mexico) Title, Subtitle and Keyword fields.  The Spanish (Mexico) keyword bank can essentially be used as a supplementary keyword bank for users in the United States. Since the two language localizations serve as targeted keywords in the United States, it allows for more terms to be targeted in an optimization aimed at the U.S.
The shared keywords essentially double the amount of characters you have to utilize. This opens up new possibilities for individual keyword targeting and phrase building, which can provide a valuable boost for organic search visibility.
Screenshots and Callout Text
The importance of creatives cannot be understated, but there's more to them than just finding good screenshots. The screenshots do need to demonstrate the app's key features and benefits, but they can also be enhanced with callout text.
Using a call to action (CTA) to highlight key features with core keywords can provide a boost to conversions, as it outright tells potential users what they'll get from the app along with visual examples. Including and highlighting keywords in the callout text means users will see it offers exactly what they're searching for and shows the app's relevance to those keywords.  For further conversion potential, it's important to assess which of your keywords are performing in top positions.  This will allow you to cater your feature order and callout text according to keywords users can discovering your app with.
Different devices have different pixel dimensions required for screenshots, but the way they are displayed in App Store search results uses a uniform maximum height. This needs to be considered when designing the creatives –iPhone X screenshots are designed for thinner and taller phones, so they'll be less wide, although the height will be the same across devices.
iPhone X screenshots will take up roughly 17% less screen real estate when displayed to iPhone X users in search results.  This means the callout text, features and overall image will be smaller and possibly harder to see.  This needs to be considered, especially when setting up the CTAs or choosing which screenshots to use.  That being said, if there is a KSP or unique iPhone X feature, it may be worth losing out on the screen space to show it off.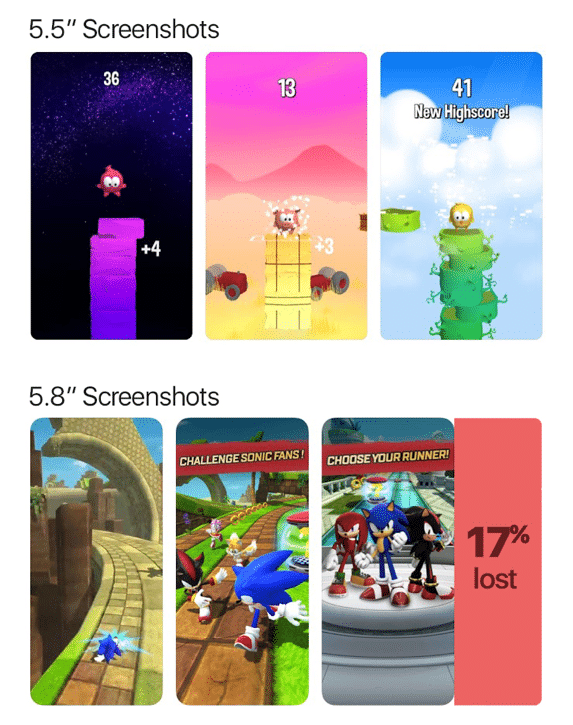 ASO and Search Ads
Search Ads provides a valuable way for apps to reach a relevant audience, using paid marketing to show up at the top of searches for the keywords bid on. ASO and Search Ads go hand-in-hand – Search Ads draw from the app's store listing metadata, then from there offers Basic and Advanced options to control campaigns, choose keywords and direct search traffic.
As Search Ads uses an app's existing metadata, App Store Optimization can help ensure that an app gets the most out of its Search Ads campaign. When an app is optimized with relevant keywords that users are searching for, Search Ads will help connect them with that audience. This ensures it will reach a large number of users who are searching for terms directly related to the app, bringing in new conversions and interested users.
Search Ads can also help out with organic keyword indexation, as the click-through an app receives from a Search Ad is applied as though it were an organic search result.  Positive CTR in Search Ads help give an organically targeted keyword ranking moderately a bit of help in terms of ranking.
This ties in to the above tips: relevant keywords in the title, subtitle and metadata ensure a good array of relevant search terms that Search Ads can target. In turn, Search Ads helps with keyword indexation, strengthening organic indexation.
Screenshots in Search Ads
On a similar note, Search Ads recently added creative sets. This allows developers to include additional screenshots and images that align with specific keywords and audiences. Developers have the option to include at least one landscape or three portrait iPhone screenshots, and at least one landscape or two portrait screenshots for iPad.  Screenshots available for use in a campaign must be pulled from the app's currently live screenshot set in sequential order, so you'll need to plan out which creatives you want ahead of time and deploy them in an updated release.
These creative set are run in addition to the default images and text ads Search Ads makes from the app's metadata. Having more creatives and being able to tie them to relevant searches provides a way to better target campaigns, which can improve conversions. While each piece of the creative set needs to be made with best practices in mind, such as including a CTA that highlights relevant keywords, this can help further optimize a Search Ads campaign for improved results.
---
To Summarize
These are just a few tricks for improving your ASO in a crowded app store. Each of them can help build upon general ASO best practices, whether for metadata, screenshots or Search Ads. With these "hacks" in mind, you'll be able to give your App Store Optimization strategy a boost to improve visibility and conversions, helping your app stand out against the crowd.