Expert Spotlight: David Yi, Pango's Director of User Acquisition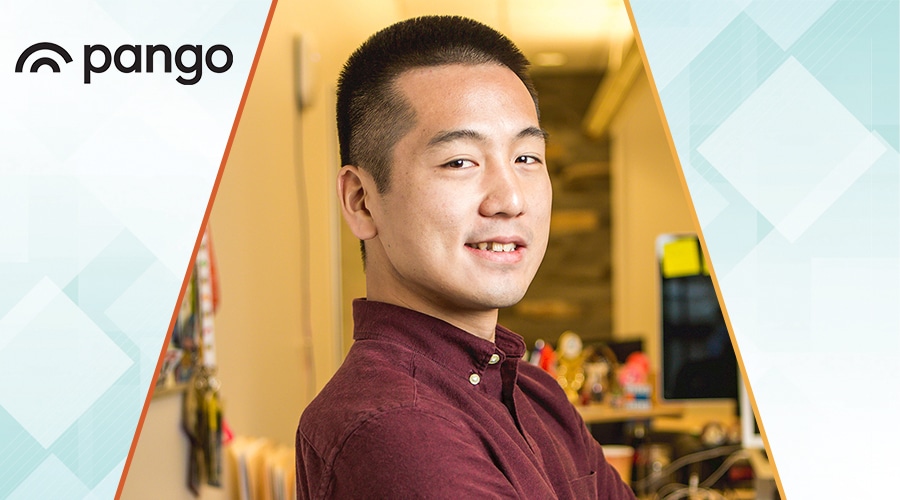 David Yi is a seasoned mobile marketing leader who has led marketing programs that reach hundreds of millions of users worldwide. He started his marketing career in the gaming industry where he leveraged his analytical background to help multiple gaming businesses accomplish new levels of growth. David is currently leading acquisition marketing at Pango, whose mission is to simplify and provide online security and privacy for everyone.
1. Describe your job in 5 words.
"What does the customer want?" The answer to this question sets the precedent for my work. If the customer wants feature X within our product, I want to show the customer that we have feature X in our product. I might highlight that feature in an advertisement or I might educate the customer later in their app experience that we have that feature. I never want a potential customer to churn because they think that we do not care or do not have a feature that they want.
2. What does your tech stack look like?
Kochava and Singular help us with attribution and cost reporting. Beyond those partners, we leverage many internal resources and tools to help us run effective marketing campaigns. We are a security and privacy company so we try to limit the amount of data we share with others.
3. What's the biggest myth in this industry?
One thing I see a lot is the use of the term "user acquisition" as a synonym for paid advertising to drive installs that generate a high ROAS (return on advertising spend). Acquiring a user goes beyond just an install and advertising is only one of many ways to grow your user base. If I look at the apps on my phone, I would say that I installed less than 25% of them because I clicked on or saw an ad for the app and immediately installed it.
I downloaded most of the apps on my phone primarily through word of mouth, social sharing or app store browsing. Acquiring new users could mean offering existing users referral bonuses for getting their friends and family to also use the app. It could also mean reaching (and maintaining) high positions on an app store search term with high volume that is relevant to your app. This would make your app more visible to users eventually resulting in more installs.
4. What are your top check points when testing a new partner or vendor?
Some of the first questions I look to answer when evaluating a potential new partner are:
Does this partner have any first party or exclusive inventory?

How well does this partner complement our current partner mix? What is the additional value that the partner is providing considering our current resources?

What kind of scale opportunity is there with this partner?

How much effort, time, and resources will it take to run successful campaigns with this partner?
5. Tell us about the first big success in your mobile app career?
One success that I will always remember is my first time going through ideation, production, and use of a new batch of ads. This was the catalyst that propelled the mobile game Charm King into the top 100 overall grossing ranks while I was working on the game at the mobile gaming company, PlayQ.
I had been working very hard on growing some Facebook campaigns, but I had very few creatives to work with. Then we brought on a designer who could help create new ads. We brainstormed ideas on what concepts might be effective and what we might highlight in new ads. Once they were made, I ran them in our campaigns. It was my first time refreshing creative on digital campaigns, and I was amazed at how much this improved the performance of the campaigns. The new ads outperformed the older ads by double or triple. I was then able to run the campaigns more aggressively and scaled up the budget to help us chart inside the Top 100. I could still tell you which ads performed better if I saw the whole first batch today.
6. What's your go-to karoake song?
"I Want It That Way" by the Backstreet Boys.
7. If you could have one person alive today call you for advice, who would you want it to be?
Lebron James–except I would just flip the conversation to picking his brain about basketball.
8. If you could possess any superpower what would it be?
Teleportation hands down. Who doesn't like traveling for free and saving time while doing it? Never having to deal with rush hour would be pretty awesome too.
9. If you weren't an app growth expert, what would you be?
I would be an app developer. I love building things, and I would enjoy spending my time trying to build apps that people love.
10. What is the app that the world needs right now?
A comprehensive service for your online security and privacy, like we have at Pango 🙂 You can take a look at the products included in the Pango subscription 
here
.