Growth Hacking Starts to Grow Up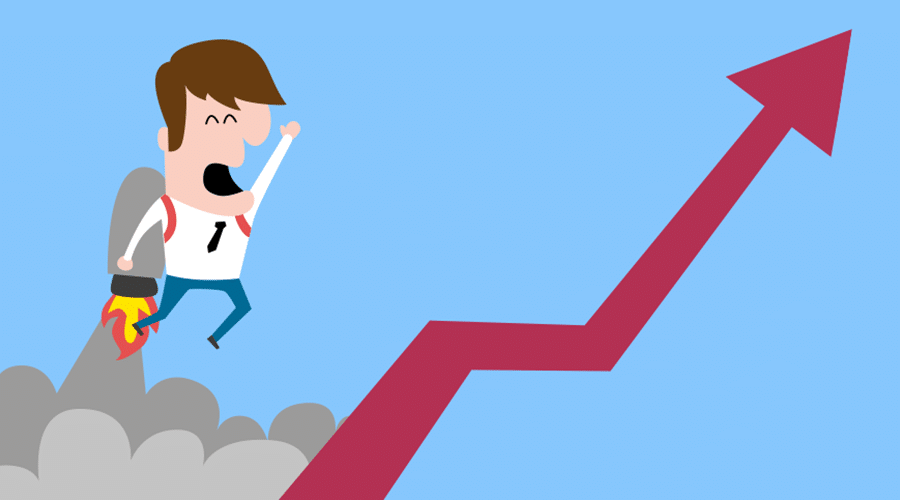 Even the best mobile applications need marketing to distinguish themselves in an ocean of hundreds of thousands of available apps in any one category. Such fierce competition results in mobile marketers focusing their efforts on acquiring 'good' users: in short, those who will continue to use the app every day, thereby offering the highest lifetime value and profit margin vs. costs of acquisition and retention.
Once upon a time, a high quality app could be so prized by users that its success and revenue growth were practically assured, even absent on-going budget to support marketing. 'Build it and they will come?' Maybe, if your product is exceptional. 'Build it and they will stick around?' Not a chance.
Take a look at Ninja Kid Run by Fun Games for Free (thanks to Eric Seufert of N3TWORK for the example). The iOS version has nearly 16,000 reviews as of this writing, with a mean score of 4.5 stars. Impressive! Ninja Kid's users leave over-the-top reviews, extolling the app's addictive game play and cutting edge VR options. A real success, right? But take a closer look at the game's rankings on App Annie: currently about 150th in Action Games (down from #81 a few months ago), and #438 in Games overall — hardly a world beater. So why is that?
Simply put, there is a sharp contrast between early adopters of apps, who arrive to the party and with great enthusiasm, and late bloomers, who come to a genre or app title later in its life and with higher expectations, lower tolerance levels and a propensity for quick abandonment.
User Acquisition ("UA") today is a science. Those publishers and marketers that excel at UA have a laser focus on it and the deep pockets to support their marketing efforts. Machine Zone (makers of Game of War, Mobile Strike, Final Fantasy , etc.) spends hundreds of millions on user acquisition, even though they are already a clear market leader. Celebrity endorsements, Super Bowl ads, creative channel partnerships . . . Machine Zone and others have perfected UA to the point that they now sell it as a separate product. Meanwhile, the late blooming titles and industries that are still transitioning to a mobile-first view of the world (e.g. travel, eCommerce) are still trying to figure out how their apps even fit into the consumer's world.
Fortunately, it's Not All Bad News for Apps Marketers.
Our growing time spent in apps, along with a number of advancements in omni channel marketing technology mean smaller apps publishers can still compete against the behemoths, but doing so is going to take a lot more than the simplistic tricks growth hackers have come to rely upon.
The Inconvenient Truths of App Marketing
Once upon a time, there was a common belief that there were mysterious, high volume growth channels app marketers could discover and tap to rocket their apps to new heights. As it turns out though, secret traffic sources don't exists and they certainly don't scale.
The inconvenient truth that all app marketers must face is that Facebook and Google control about two-thirds of mobile ad spend worldwide. And, with more than 80 to 90% of mobile media now consumed via apps (the remainder through mobile websites), the most direct route to your target user inevitably runs through a limited number of media channels, the same as it does for your competitors. You can't gimmick your way around these facts.
So, in order to fight for users, you must square off in that arena, where sleight of hand just won't get you very far, because a) your competition quite likely has a bigger and deeper warchest, and b) the audience is super savvy and already hip to tricky tactics, which they are likely to vehemently reject.
In fact, the whole mobile arena is already a little sick of tricks in the game.
You Don't Have to be a Fraud to be Seen as One
The mobile ad world is saturated with fraud, and that hurts everyone: DSPs, ad networks, consumers, you name it. This creates massive headaches for mobile marketers. In fact, WhiteOps suggests fraudsters wasted $7.2 billion of marketers' money last year and Adloox says this could increase to $16.4 billion in 2017, despite heightened awareness of the ecosystem.
Fraud exists in the mobile advertising ecosystem primarily thanks to complexity. Ad networks that can't fulfill advertisers' requests for ad placement re-broker ads to other ad networks. After one or more rounds of this, marketers and even the ad networks they initially worked probably don't even know how and where their ads actually come into contact with consumers, if at all. It's the mobile world's equivalent of money-laundering.
The challenge for marketers then is crafting a sophisticated approach to outsmart the fraudsters, ensure your message gets in front of real consumers' eyes, and save your marketing dollars from being wasted on bots.
Technical Know-How Will Define the Next Gen App Marketer
In the big leagues of app marketing, growth at scale can only come from a strategy founded in science, built on technical innovation, but also grounded in core marketing tenets.
A good place for marketers to start is studying the theoreticians. What can principles of psychology and economic theory tell you about designing and perfecting your marketing collateral, advertisements and calls to action? What works today, and what will work tomorrow in a world of Artificial Intelligence, Augmented and Virtual Reality, voice search and whatever innovation is next down the pipe?
Just a few years ago – when technical innovation was the realm of the CIO or CTO – marketers didn't have to worry about understanding technology. Expending resources, guesstimating results, and hoping for the best – that is marketing's past.
Today, marketing has become the glue that holds the whole business together. It is a far more rigid discipline, with intense expectations for delivering hard results that can be folded into business strategy at the highest levels.
Technology is giving CMOs the tools they need to do so, whether they bring that capability in house or hire an agency. That includes buying media programmatically, optimizing creative, placement, and audience, re-targeting likely customers, and measuring results in near-real time. Marketers should view these not as campaign tactics, but as elements of a constantly evolving growth strategy.
This is the continuation of a trend that has developed over the past few decade wherein each successive wave of technology has disrupted a new line of business, and catapulted its executive into an expanded role.
In the 1980s, tech vendors like SAP, Oracle, and JD Edwards empowered CFOs to better manage buyouts, outsourcing, and increasingly global operations. In the 1990s, with the rise of the information age, Siebel, Scopus, and Vantiv helped sales VPs grow the topline. And in the 2000s, Citrix, VMware, and Symantec gave CIOs the ability to improve efficiency by consolidating and improving the core IT infrastructure.
In this decade, the ability of marketing to deliver directly measurable results will drive a shift in power with marketing transitioning from a support function to a line function. CMOs with the vision and wherewithal to place strategy first, and tactics second, will excel in the mobile marketing wars.