How to Give Your Google App Campaign a Boost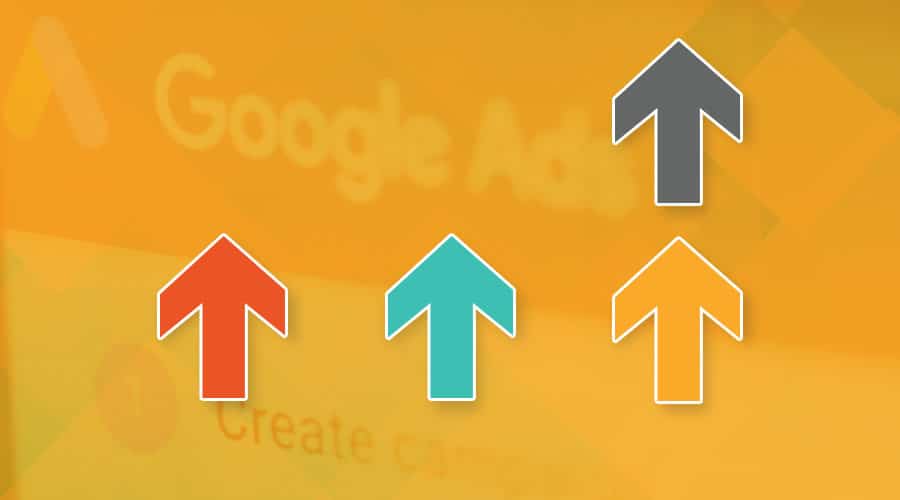 Every app growth marketer dreams to grow the performance of Google App Campaigns, but sometimes struggles to do so. I have a great example to show you how this can be done, and I'm going to present to you why it is better if you ongoingly update and refresh creatives.
Case Study Overview
The data and time frame that I took into consideration is comparing two consecutive months: October 2020 versus November 2020.
I have been working with this client – the NeuroNation brain training app. After a couple of months of testing the targeting I also checked the used creatives and their performance. I quickly realized that rotating them based on performance was simply not enough. I needed to come up with new solutions, and a completely different creative approach. Hence I decided to refresh the creatives.
First, let's see what the old creatives looked like.
Can you follow stickman all the way down?
I decided no change on the old creatives because they were all the same, gameplays and user reviews that were not able to catch the eye in the past. The results also spoke for themselves, ad fatigue, bad performance. So we wanted to give videos a bit more action and went over different creative options that worked well in the past for other clients and adapted them to NeuroNation. Here're what we got.
Results
The overall results I've got after changing creatives showed an immediate and dramatic improvement:

From October to November I was able to spend 952% more overall only on video ads and got 1215% more clicks and 3363% more impressions by just refreshing the creatives. Think this way: the investment into a talented motion designer versus this extreme growth potential. It's an easy economic decision.

Analysis of One Specific Campaign
Let's take a look at one specific campaign in order to prove the point. Here I am going to analyse one Android campaign that was targeting the French market. As you can see in the following charts, I was able to decrease the campaign costs from October to November, meaning that old creatives were getting fatigued during the time and new creatives gave the performance an outstanding improvement. While the campaign was scaled during November 2020, the costs decreased.
The great performance of the new creatives decreased overall costs for the campaign, CPI (cost per install), CPR (Cost per registration) and CPP (cost per in app purchase) for example, while spend increased 48%.
This way I did not only manage to improve important metrics but also scaled the campaign thanks to good performing creatives that we put together as a team. From briefing creatives to knowing how to make the most of the videos, e.g. having the right message communicated to the right target audience.
Another important KPI that I use is Day-7 Net Revenue Confirmed ROAS, which also increased significantly. With this KPI we can understand which install cohort converts from free trial to paying subscribers within 7 days.


Not only did the ROAS increase for this campaign, it also increased overall, at an account level. A constant creative rotation is extremely helpful to give your Google App campaign a boost.
However, I wanted to understand what else could have led to this performance improvement. Of course there is not always a scientific explanation available but we believe that Google boosts video creatives that have a good viewing rate (many people watch your video ad for a long period of time) or engagement rate (they also interact with it, e.g. click on it and convert by downloading your app).
Creating Interest
The very first signal Google receives is certainly if a user watches your ad – so I developed creatives that could be able to catch the attention of the user at the very first moment – not by making the ads loud and noisy – but by creating interest. People want to see what happens next in the video, even if they are only 15 seconds long, if the video creatives are engaging and appealing, there will be a higher possibility of your Google App campaign being a total success.

In our videos we used a progress bar that marked the percentage of concentration and development of user skills. Our solution was to communicate to users that they would be able to improve their mental skills and develop new ones thanks to this brain training app.
This method might be simple, but it is also very effective. It is also a plus if motion designers come from good backgrounds and know the app very well, so they can adapt creatives to its needs and design. Once we get a good amount of data we assess the creative's performance and either pause it or create new versions of it variating the video copy, including CTAs or complete other A/B tests.
Net-net, always keep in mind the followings:
Brainstorm new ideas with your team.
Gather good copy (UAC Campaigns need 5 titles and descriptions but prepare 7-8 at least) and create videos and images that go with this copy, for example, talk about 1 specific topic or the advantages that your App has.
Do the same process when you see that campaign performance is declining in order to give google a new ad group to test and explore for future users.
If some titles/descriptions don't work, change them for similar titles/descriptions in order to get the most out of your ad groups.