How to Increase Organic Mobile App Downloads Without Changing Keywords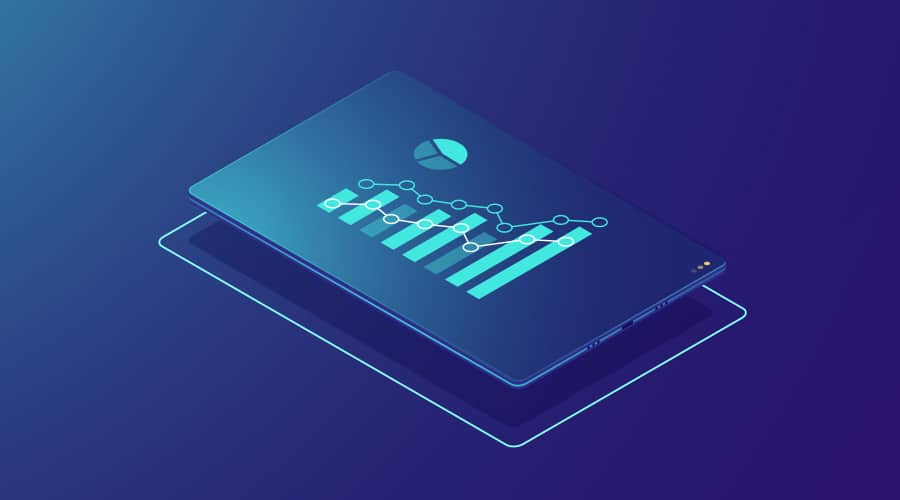 Want to learn how to increase your organic downloads without any keyword optimization?
Have you fully optimized your app name, subtitle and keyword fields and looking for new opportunities?
In this article, we will show you three simple ways to increase your organic downloads without any keyword optimization.
1. App Icon
Developers do not spend enough time optimizing their app icon compared to keywords and screenshots.
The marketing team at Gram Games partnered with SplitMetrics to test five different variations of their app icon.

After the experiment, they learned that alternative "A" received the highest conversion rate compared to the other four.
"Our experiments have shown that you can increase your App Store conversion by as high as 26% on average by testing and optimizing just the icon alone. We've also seen a case where a mobile publisher in Travel category upped their page conversion by 560% after a couple of such icon tests," Anna Pratskevich from SplitMetrics wrote.
The above test proves that it's important to test dramatic different types of icons and not slight variations. The team at Gram Games didn't just test different colors of the same icon, but tested ones with faces and backgrounds.
Moreover, my friend, Rich Wagstaff, an independent app developer, doubled his downloads simply by changing his app icon.
He has been able to maintain his ranks by building a high-quality app that has good retention.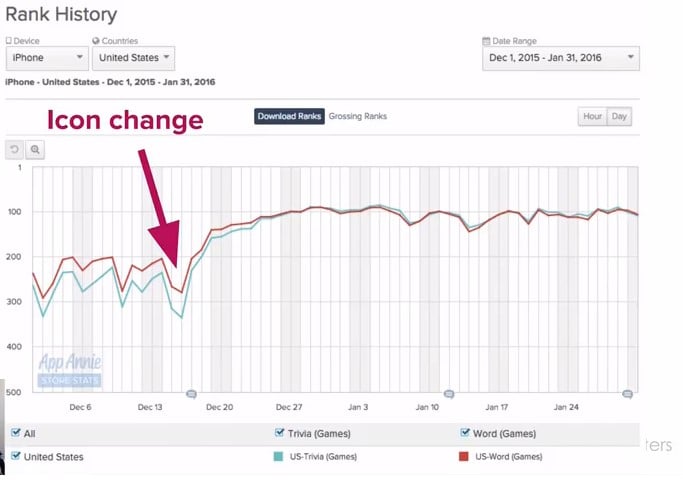 App Family Kids also experienced positive results by simply changing their app icon. The  Android app previously used a dinosaur and replaced it with a unicorn which in turn doubled their daily downloads and revenue.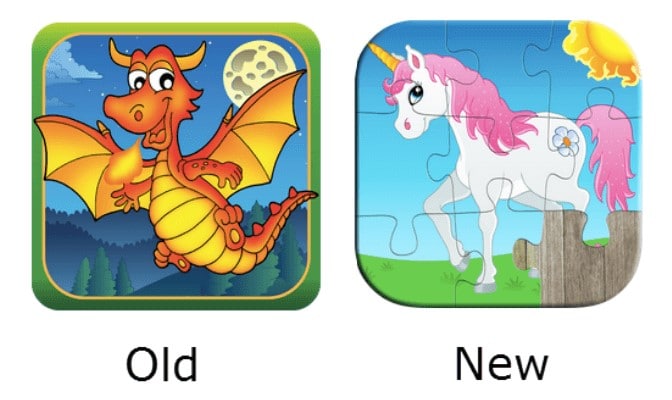 2. Screenshots
App screenshots are important in driving more downloads because this is what users first see in the search results. After optimizing screenshots for our client, OneSpan, we saw a 98% increase in downloads and 91% increase in the conversion rate.
Our secret?
We added a photo of an actual signature as the first screenshot, so users will immediately understand what the app actually does. In our second screenshot we showed logos of all the great companies who use the app. #SocialProof
And the rest is history.
Still not convinced that screenshots can dramatically increase your downloads?
Here are stats that might change your mind.
3. App Store Reviews
Ninety-six percent of users would consider downloading an app with at least four stars. Meanwhile, only 15% would want to download an app with a two-star rating.
App ratings and reviews matter because nobody wants to download or subscribe to an app that nobody finds useful. If you check the top grossing apps, you will notice that they all have great reviews and high ratings.
Reviews and ratings can also influence your search rankings. The more visible your app is, the more likely that you will have downloads.
To receive more reviews and ratings from your users you should:
Use iOS Review Prompt. This is the quickest and easiest way to get an app store review. Simply prompt the user to leave a review and rating while they are still in your app – no more going to the App Store.
We've seen double the ratings just by implementing this feature in our apps.
Time the Prompt. It's good to ask the users for a review while they are still in your app. However, make sure that you are not interrupting what they're doing. Otherwise, it will be annoying. The best timing to ask for a review is when the user has accomplished something within your app or when there is a natural break within the flow.
Run a Contest. This is another way to lure users to leave a review on your app. Touch Arcade has a particular section within their forum where app developers run contests and offer giveaways to incentivize other members to leave reviews on their app.
Leverage support. Take the time to respond to the concerns and complaints. By doing this, other users will be encouraged to give reviews too because they know that they will have answers to their inquiries. Your presence will also add confidence to your app because the users will see how much you care in improving your product.
---
Always remember that there are various ways to increase your organic downloads aside from changing keywords. You can achieve the same results by tweaking your app icon and screenshots and encouraging your users to leave reviews and rating on your app.