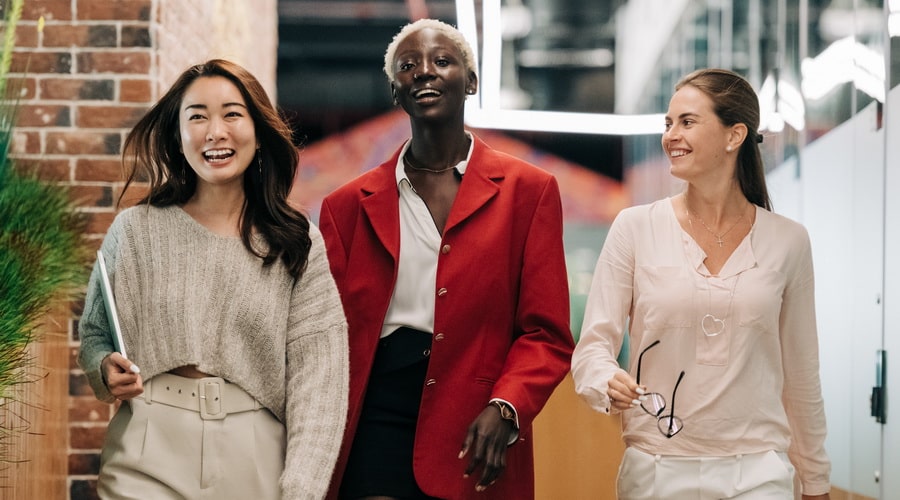 When we begin a career in business, it's common to dream of making it to the top rungs of the corporate ladder. Eventually, however, some people give up on attaining their goals simply because they don't know how to get there.
You can find your way to success from an entry-level to an executive-leadership position. You just have to take the route that compliments your attributes best.

There are generally three ways to make it to the C-Suite:
Job hop
Internal promotion
Start your own business
Let's explore the different ways you can make it to the top of your chosen field:
Job Hop
This may not be the fastest way but moving from job to job in an upward trajectory where there's room to grow and learn the ropes is perhaps the smartest way to reach the C-suite.

Build your personal brand with a proven, positive track record that defines your experience and expertise. Meanwhile, most of your success on this path will come through networking. It's essential to be more visible internally within your company, and externally in your industry, so you're more likely to come into contact with other smart, ambitious individuals on a daily basis.
Connect with these individuals on work-related social media platforms like LinkedIn and stay in touch. They might not be looking to hire, but they might know someone who is. They could recommend you if you have a good working relationship with them.
Internal Promotion
You might try this path if you're excited about your company's direction, believe in its mission, and get along with your manager, co-workers, and the leadership team. Slow and steady can win the race.
This approach is going to take longer, years, in fact. Still, as long as you emulate the necessary leadership qualities as well as the ability and enthusiasm to take on more significant and essential tasks, your bosses would like nothing better than to promote someone from within.

As your company and the business evolve, you must be able to reinvent yourself and the specific talents you bring to the table. Proactively seek opportunities to work on new projects or assignments that could open up new growth areas. Take courses and attend webinars online. New certifications in your field will show you're eager and prepared for the next step.
Start Your Own Business
This is the fast track. It's your business; you're the founder and CEO. There are risks and sacrifices in taking this route.
You'll need to surround yourself with proven talent. Don't be afraid to bring in a co-founder who's done it all before, particularly with a successful start-up. Experience matters in this case, even if it's not yours. You should only start in a field where you've found some success.
Here, you have total control, so you need to focus on market trends and competition. Hire people excited to help your company grow. Offer stock options in the company as an incentive.

Whatever your method, nothing beats hard work, tenacity, a positive attitude, and finding a good mentor to help you. I hope that by sharing this post, I've given you some of the tools to reach your career goals.