How to Use Snapchat Influencers For Massive App Downloads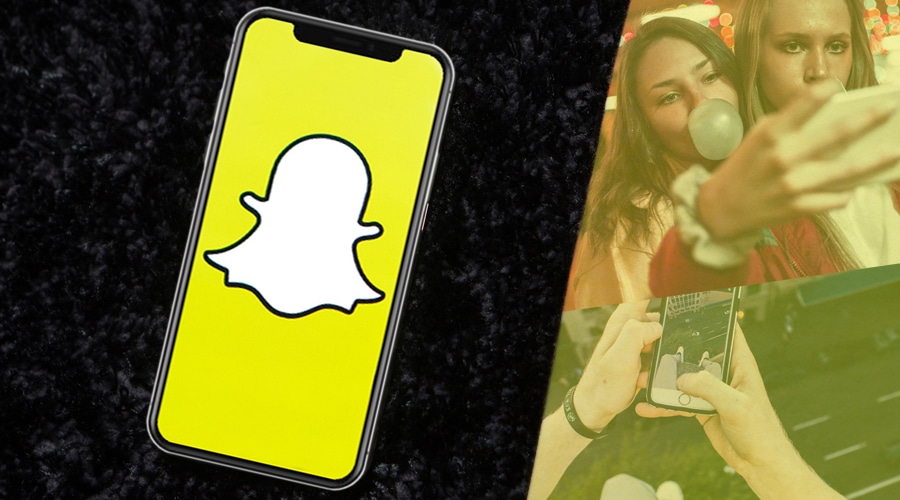 Want to see how you can use Snapchat influencers to drive app downloads affordably?
Looking for best practices on how to work with Snapchat influencers?
Don't only rely on the App Store, Facebook, Twitter, and other online communities to reach your audience.
After working with brands like Plato, Zimad, Sony Music, Universal and running hundreds of campaigns with our Snapchat influencers at Fanbytes, you will discover our best practices for promoting your app using Snapchat influencers.
Why Snapchat?
Snapchat is one of the most underrated, underpriced and unsaturated social media platforms.
In fact, a recent report by Statista shows that 79% of US young adults are more fascinated by Snapchat than other social media platforms.
And the best part?
Your content does NOT have to be professional grade. Snapchat videos that are considered "amateur" and personal, actually perform better.
The reason for that is because Snapchat is a platform where the users display their raw and authentic selves instead of displaying the highlights of their lives like Instagram and other platforms.
Why Snap influencers can help you put your name out there?
There's a lot of influencers out there on Instagram, Youtube, Facebook and so on.
Why are Snap influencers different?
Well as soon as you open the Snap app, this is what you see…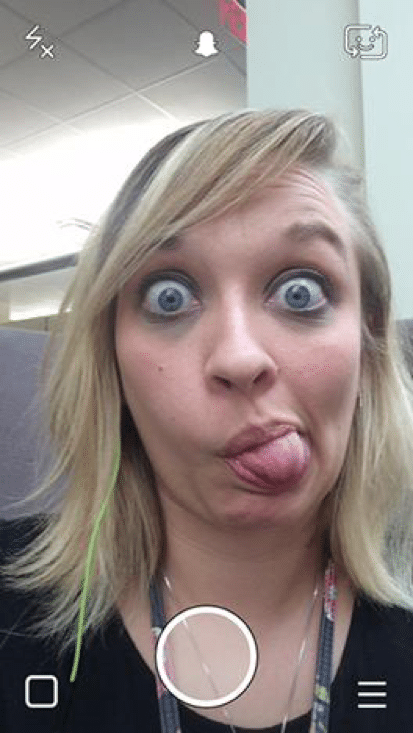 Yourself.
Most of the content that Snapchatters consume, involves a human being talking to the camera. Snapchat is a highly personable platform, thus having an influencer vouch for your brand is critically important.
Another practical reason to use influencers on Snapchat is simply because they're able to add more context to your campaigns, something that is hard to do given you only got 10 seconds with Snap Ads.
1. Tap Into Culture
The key to working with influencers is tapping into relevant cultural moments.
Most advertising is bland and that does not work with a younger audience. An audience who have grown up with social and with a finger on the pulse of culture.
As a consequence brands who really succeed with younger influencers are those who are adept at tapping their brands into youth culture
This is even more pertinent when it comes to influencers as they straddle both the role as digital billboards but also human beings.
As a result of this human approach and influencers being such an integral part of culture, it will be very strange if brands working with influencers starting to not be we
Before you think of doing business with a Snapchat influencer, you need to conduct a research to determine the niche/topics that will appeal to the audience you're targeting.
Bear in mind that Snapchat influencers, in most cases, will only accept to promote an offer (e.g., mobile app, content) that appeals to their prospects and customers.
If your app is about food, for example, then connecting with an influencer who creates Snap Stories about food should be your strategy.
Because these influencers have built loyal fan base and communities that truly believe in their pursuit. They understand their fans better and can create amazing content that will immediately excite the fans.
2. Entertain, Don't Sell
Did you know that 60% of Snapchat ads are skipped? "FREE TO DOWNLOAD" is not enough to convert nowadays.Especially when talking to a young audience, that stuff is boring. You need to offer value before someone pays attention to you or your app.
Hence, it becomes critical to entertain your audience instead of try to sell them.
Strive for something we call "Advertainment".
No one cares how great you think your app is. Show them something cool and watch your results skyrocket.
Additionally it is important to engage users by referencing them in a campaign or being explicit with your swipe up instructions rather than leaving the call-to-action until the end.
For example, we ran a campaign for the mobile game Plato where we drove downloads for less than 50 cent cost-per-install. We utilized the first two seconds of the ad by referencing the user and saw a 4X increase in click throughs when compared with showing the gameplay in the beginning.
3. Meme It Up
With 60% of Snapchat ads getting skipped, you need to be aware of the audience you're trying to reach. The Snapchat audience is a younger generation who has grown up with social and is aware of every popular memes.
That's why at Fanbytes we use GIFs, emojis and memes within our ads to increase engagement and drive more downloads.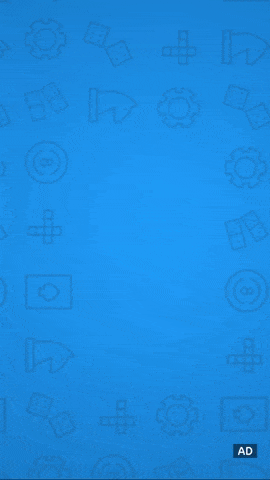 The best part is that Snapchat influencer marketing is relatively cheaper than using traditional influencers on YouTube or Instagram. So, you can connect and work with the right influencers who have built a loyal community on Snapchat. These influencers can recommend your mobile app for as low as $200 – $1,000.
4. Use Snapchat's native tools to your advantage
Snapchat has amazing tools that can help you boost your app marketing efforts. The foremost darling — Snap stories can help you increase your installs a great deal. Especially if you post snaps consistently.
Consistency is the key to winning the battle on Snapchat. So you differentiate your brand and build a deeper connection with people when you start creating snaps consistently.
Talking about engagement, you could launch a Snapchat campaign and allow people to share their activities on your app, and also share it with others. This will increase your engagement level and of course, generate more app downloads.
It could be more like a contest whereby people download your app, share their best experiences with the app, and also send a screenshot of what they like most about it.
The results may not be significant at first, but again consistency is the best way to cut through the noise and showcase how invaluable your app is. At the end, you'll surely increase your conversion rate (E.g., number of app downloads).
5. Use our secret "Sandwich Ad Format"
How do we drive higher engagement and lower CPIs for our clients on Snapchat?
We devised our secret strategy called the "Sandwich Ad Format". It consists of three 10 second clips.
Here's how it works:
First clip: influencer creates an authentic video introducing your app
Second clip: influencer shares the video ad that we create for your app
Third clip: influencer reinforces the features of the app and tells the user to "swipe up" to download the app
Using our influencers, People.io an app focused on the 16+ audience became the number 1 trending app in the UK within 24 hours of running the campaign.
People.io was able to take advantage of the authenticity and engagement that our influencers holds within their audience whilst conveying their brand's message. The end result led to thousands of downloads and the number 1 trending app.
Conclusion
When it comes to marketing your app on social platforms, you need to look at more options than Facebook and Instagram.
Snapchat is an extremely effective and underrated tool for user acquisition.
Make no mistakes about it, executing your influencer marketing campaign through Snapchat is a proven strategy for reaching a highly-targeted audience that will download your app, engage with it, refer others, and stick to your brand.