Mistakes Affiliate Marketers Make in Non-Gaming Verticals and Lose Money on It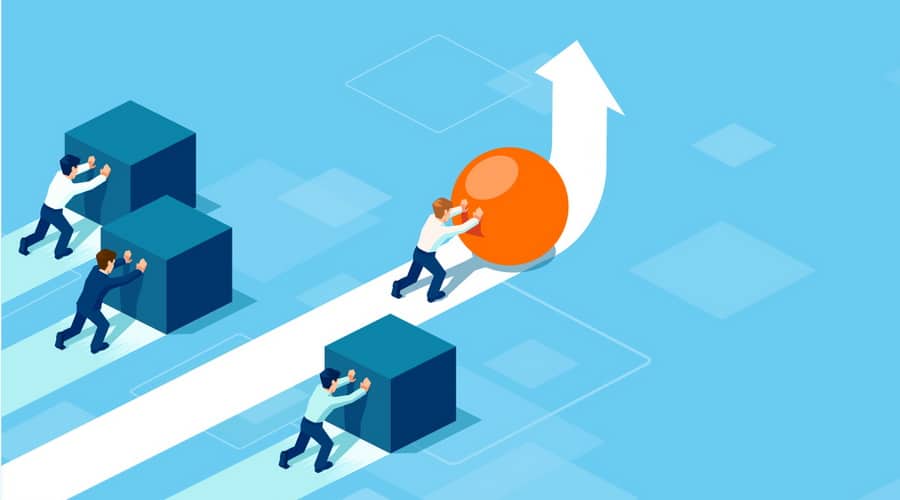 Working with traffic, you need to keep your finger on the pulse and quickly navigate current trends, but at the same time not follow them blindly. In this article, we'll take apart the main mistakes affiliate marketers make when working in the non-gaming vertical and show you how to fix them. We will also reveal the main trends in this vertical.
Mistakes Affiliate Managers Make and How to Avoid Them
Focus only on attracting new clients
Attracting new clients can be costly and time-consuming.

Trends in 2023 indicate that subscription commerce will become even more important. Online marketers are driving retention and revenue through subscription models.
Nearly 35% of customers use subscriptions. With the right business models embedded in a subscription commerce strategy, those numbers will grow. Subscription commerce eliminates the need for manual ordering and delivery, making your purchases seamless and available when you need them.
Use simple creatives
The bar for quality content and creativity for products and brands has risen significantly.

Combine that expectation with what you might call the democratization of premium content. In 2022, Amazon made Premium A+ product content free to all brands – a benefit that used to cost an 8-figure sum.
Many brands are in 'retail content debt' and have a lot of catching up to do. But the problem is securing a budget for content. To date, there is no metric equivalent to ROAS that digital teams can use to justify investment in content. In 2023, we'll see brands start using metrics like Return On Content to justify a number of their investments.
Rely solely on artificial intelligence (AI)
AI-enabled content writing tools will allow many brands to address the aforementioned content gaps much more quickly and affordably. However, its widespread adoption will lead to an ocean of one-size-fits-all content.

Trends in the Non-Gaming Vertical
What are the things to keep in mind when dealing with mobile traffic in the non-gaming sphere in 2023?
Visual appearance and UX/UI elements. When people browse something in the online store from their phone, they often want to have a closer look at the product or take a screenshot of the product that caught their eye. High-quality product images on creatives can help take your campaign to the next level.
Search functionality. Optimize your customers' search for mobile devices. It's good practice to show recent searches.
Push notifications. Use features such as push notifications in the app. Combine these with the full understanding of the customer journey, smart personalization, and smart in-app messaging to create a winning strategy for mobile customer engagement, conversion, and retention.
Also, quite a few new players (both global and local) have continued to emerge in the market over the past year. Take the case of the Temu brand from China, which was ranked in the top 3 in the shopping category by Sensor Tower for 2022.
New players have also emerged in local markets in Southeast Asia, which will affect the development of the performance marketing market. The increase in the number of advertisers will lead to more intense competition between them, and therefore traffic will become more expensive. For us as an agency, it's a plus, because the emergence of a new major player makes the old-timers of the market move and change something in their approach to work. For example, the model of cooperation with agencies and the terms and conditions of this cooperation. The market will continue to develop and gain momentum. On the whole, one of the fastest-growing verticals will be shopping (which includes the marketplace).
Conclusion
If you have not heard much positive news lately, we can note a clear positive trend for those who work with traffic or plan to start doing so this year. This includes the emergence of new players and their rapid successful development, the competitiveness of the niches in relation to the gaming vertical, and the inflow of capital.