Mobile App Growth In Africa: Top Mobile App Companies to Look Out For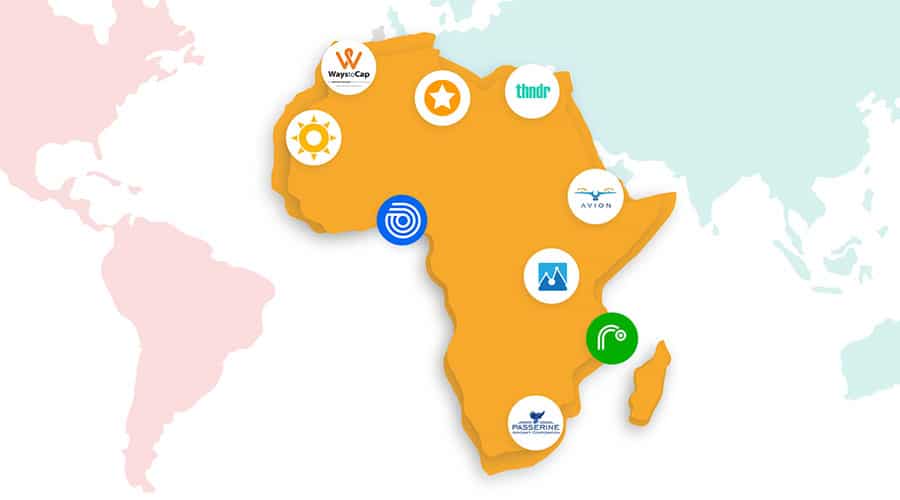 The African tech ecosystem over the years has seen some explosive growth. We have seen the rise of so many promising startups, there has also been massive foreign investment into the tech space in Africa. YCombinator has invested in some African tech companies including Flutterwave, Reliance HMO, Paystack, BuyCoins, Oolu and many more.
In 2020, we saw massive exits in Africa, notably Paystack getting acquired by Stripe for $200m+ as well as Sendwave getting acquired by WorldRemit for $500m. There have been more Africans with smartphones now than ever before, this growth in smartphone users has led to a higher adoption as it is now easier to get your product in the hands of millions of people. According to a United Nations report, there are 650 million Africans with a smartphone.
It is important to note that the majority of Africans use an Android phone as it is cheaper to own. With that, let us check out some of the top mobile companies to watch out for in Africa.
Top African Mobile App Companies
Branch: A mobile lending app with over 10m+ downloads on the Google Playstore, Branch is one of the leading mobile lending apps in Africa. In 2019, the startup announced a partnership with Visa which saw it receive $170m a Series C fund round. Branch currently serves users in Nigeria, Tanzania, Kenya, India and Mexico. The company also claims to have issued over 15million loans to Africans.
Chipper: Chipper, formerly known as Chipper cash, boasts of over 3 million users, this is very incredible for a startup that had ~600k users in 2019. Chipper, is a P2P product that allows its users to send money across Africa. Popularly referred to as the Venmo of Africa, Chipper recently raised $30m in Series B with one of its investors, Bezos Expeditions – the personal VC arm of Jeff Bezos. Chipper has over 1m+ installs on the Google Playstore.
Jiji: A marketplace that allows its users to buy and sell items. Based in Nigeria, this startup currently caters to users in Kenya, Ghana, Uganda and Tanzania. In 2019, Jiji announced a $21m Series C funding. Jiji boasts of itself as the biggest marketplace in Africa, a claim that has been made stronger after it bought one of its competitors, Naspers Owned, OLX. Jiji is often referred to as a combination of eBay and Craigslist for Africa. With over 5m+ downloads in Africa and a potential addressable market of over 400m users, Jiji is one mobile app company to keep an eye out for!
Opay: Operapay, popularly referred to as OPay, is a mobile-only super app that allows its users' order Rides with its ORide platform, order food from restaurants with OFood, buy airtime among other features. It also allows its agents to receive cash for goods with their QR code. OPay currently has over 1m+ downloads on the Google Playstore. OPay has received a total of $170m in funding.
Jumia: Is one of the biggest eCommerce apps in Africa. With over 10million downloads on the Google Playstore, Jumia is currently in multiple African countries including Nigeria, Ghana, Kenya, South Africa. Jumia got listed in the New York Stock Exchange in 2019.
Boomplay: A mobile music streaming and download app, launched in Nigeria in 2015 by Tecno Mobile has grossed over 10m+ downloads on the Google Playstore. Boomplay offers freemium services and competes with the likes of Spotify and Tidal to be the number one choice for music streaming by Africans. It is currently available in Nigeria, Ghana, Kenya, Cameroon, Côte D'Ivoire, Rwanda, Senegal, Uganda, Zambia and Tanzania. Boomplay announced a $20m Series A funding in March 2019.
Carbon: Founded by two brothers, Chijioke and Ngozi Dozie Carbon initially started as a loan processing company but has evolved into a microfinance bank. Carbon currently has over 1m+ downloads on the Google Playstore.
Piggyvest: Originally named Piggybank, Piggyvest is a savings and investment platform that allows its users to set savings goals as well as invest in mutual funds and other investment funds. Piggyvest has over 500k downloads on the Google Playstore and has gained popularity among Nigerians.
Summing Up
Fintech apps are widely popular in Africa. However, we can see other largely downloaded apps from other niches such as entertainment, and eCommerce.
It is clear that Africa is on the right path and more companies will emerge as smartphones become adopted by more Africans.