Expert Spotlight: Greg Rossi, TouchNote's Head of US Marketing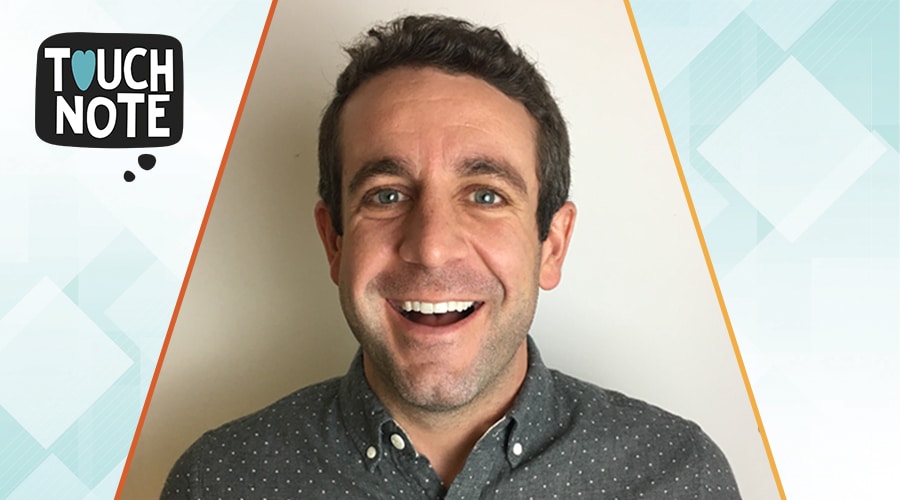 Greg Rossi has worked in growth marketing for the past 12 years,  focusing mainly on user acquisition. In his current role at TouchNote, he heads up all US Marketing initiatives, including user acquisition, CRM, and anything product related. He's spent his career in the startup space, helping grow companies from a few million to hundreds of millions in revenue. He loves mobile marketing for being the fastest-changing and most challenging marketing space out there, but also the most fun, as constant innovation has made it an industry that never sits still.
1. Describe your job in 5 words.
Acquire

Onboard

Analyze

Grow

Repeat….
2. What does your tech stack look like?
I would say we have a pretty standard tech stack for an e-commerce app. As a marketer it all starts with our analytics and attribution platform. Getting accurate data that we can easily analyze is key to ensuring we're making actionable decisions based on the best data we have. Beyond that we rely on our CRM platform to segment our users and customize their experience with us as much as possible. We also have a platform for managing our internal workflows so that we can easily see what other teams are working on and manage deliverables accordingly.
3. What's the biggest myth in this industry?
That you only have to worry about ad fraud with certain networks or with certain types of campaigns. Ad fraud continues to get more sophisticated every year, and it's crucial to stay on top of the latest developments in finding and fighting fraudsters. Not only does fraud cause marketers to waste dollars on users who would've otherwise used your app anyway, but it could cause you to reallocate dollars from otherwise better performing channels to one that only appears to be doing well on the surface.
4. What KPIs do you use to measure success?
It really depends on what we're looking at, but for user acquisition the further down-funnel you can get with your event, the better. While downloads are great, I really want to know if that user is going to be ROI-positive for us, so tracking further events like purchases, trials, or memberships is key to optimizing your budget and directing dollars to the best-performing channels on a ROAS basis. Engagement is also key for us, and so once we've acquired the user we will actively track their habits to make sure they're getting the most out of our service and try to educate them on ways that could help enhance their experience and ultimately lead to a longer-term user.
5. What is the most important thing you've learned in your career as an app growth expert?
The most important thing I've learned is to never stop learning! No matter how well a certain channel may be working for you, methodologies and best practices are constantly changing, and we can always do better. As soon as you get comfortable or complacent, competitors will surpass you. As far as the best way to continue learning, I think it's networking and going to app conferences like App Growth Summit, sharing your wins and your experiences with others in a similar space. Everyone is so willing to share their successes and help each other out, and I'm always amazed at the knowledge and eagerness to assist among my peers.
6. What's your go-to karoake song?
"Jump Around" by House of Pain

7. If a new planet was discovered and you were chosen to name it, what would you call it?
Earth 2 – the sequel
8. If you could go anywhere in the world, all expenses paid for 1 week, where would it be?
I'd go on a river trip down the Amazon.
9. Give us your 'Top 5' things to do on your day off.
Hike

Brunch

Brewery

Dinner

…Second Dinner.
10. What is the app that the world needs right now?
The "bring us together" app – so that anytime we have differences or disagreements we're reminded how lucky we are and we can have a way to put our differences aside and share the love.