TMGA's 5 Session Takeaways from App Growth Summit NYC 2018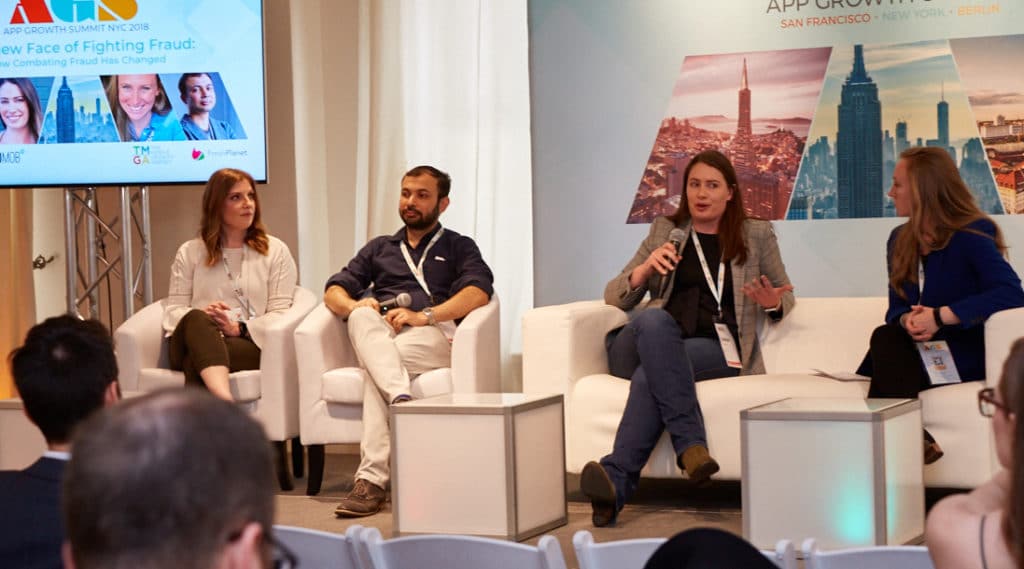 Earlier this month, our Contributing Sponsor TMGA: The Mobile Growth Agency helped tackle the topic of fighting fraud at our first event of the year: App Growth Summit NYC 2018. Miranda Chapman, Senior Manager of Growth, TMGA moderated the panel which featured RetailMeNot's Amanda Carvell, FreshPlanet's Shamanth Rao, and FeedMob's Sarah Hawley.
You can read their full write-up on their Blog, so we won't give any spoilers away! The sessions they cover and review are Liftoff's Finance Apps presentation, Adjust's Demystifying Mobile Ad Fraud, Yasmine Akermark from Sharehive's highly-reviewed and originally refreshing presentation on "How to Kill A Start-Up," and our lead-off presentation by Anatomy Media's CEO & Founder, Gabriella Mirabelli, in addition to the aforementioned New Face of Fraud Panel.
It was great having TMGA as a amazing Contributing Sponsor, and we're very thankful and humbled by the team for writing such a great recap and being so engaged in the event from a content perspective as well as participating with great panel moderation.