Alternative User Acquisition in Mobile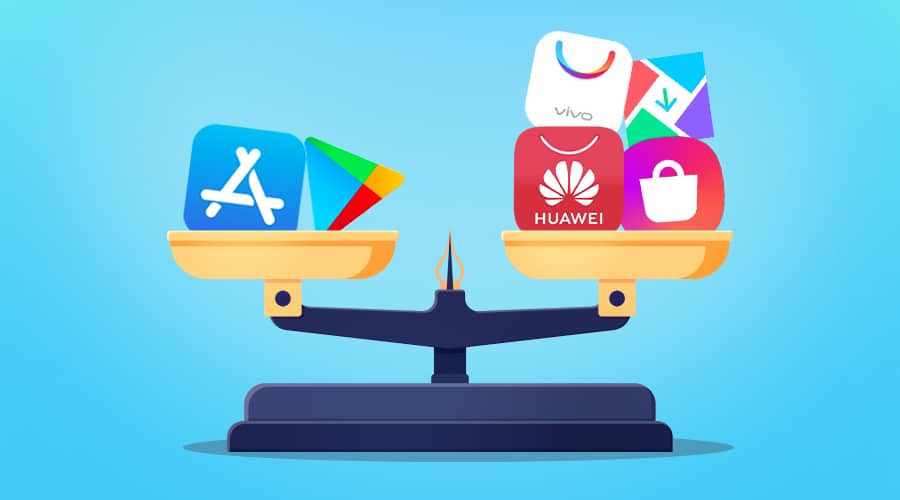 This article focuses on a new user acquisition strategy based on alternative stores and special traffic sources provided by them. I am going to cover three app stores and demonstrate the launch's journey and exciting results, giving some examples of unique traffic sources and a few key takeaways every mobile manager should consider.
How Alternative App Stores Can Change Your UA Strategy
Alternative stores can be useful for your business by:
Boosting your organic acquisition
Serving as a good way to scale your traffic sources
Creating new possibilities to acquire users if you have limitations in advertising by your business niche (gambling, betting)
Helping expand your brand through releases
Providing relatively safe traffic because scammers have not speared this market yet
The idea to test alternative traffic channels was also a consequence of Apple's AppTrackingTransparency (ATT) framework in iOS 14.5. Most of the traffic came via iOS so I found it extremely necessary to expand android traffic. The next obvious step was to explore new sources of traffic. Release in stores doesn't take time, it demands the same driven by android application package as you may use in Play Market. The case described below became a strategy and increased the MAU/DAU of android users by 80%. Also, applications promoted by alternative stores showed high UA and product metrics.

The variety of app store environments ensures the competitive edge of the app mobile market and provides efficiency gains of User Acquisition. Even if they don't still cover a huge potential audience they expand and might be very interesting for mobile marketing strategy.
Test 1 – Boost Your Traffic by AppGallery
Since Huawei has been starting to survive with its own operating system, they have been developing their own application store – AppGallery. Since the launch, we've noticed how greatly the store has been growing with new categories, different feature options, free development accounts, loyal support, and new internal traffic sources. At the Huawei Developer Conference 2021, they announced new updates for developers and news that AppGallery has distributed 332.2 billion apps from January to September 2021, increasing global developers' revenue by 62% after collaborating with Huawei.
I used AppGallery to test sources and some of them showed interesting results: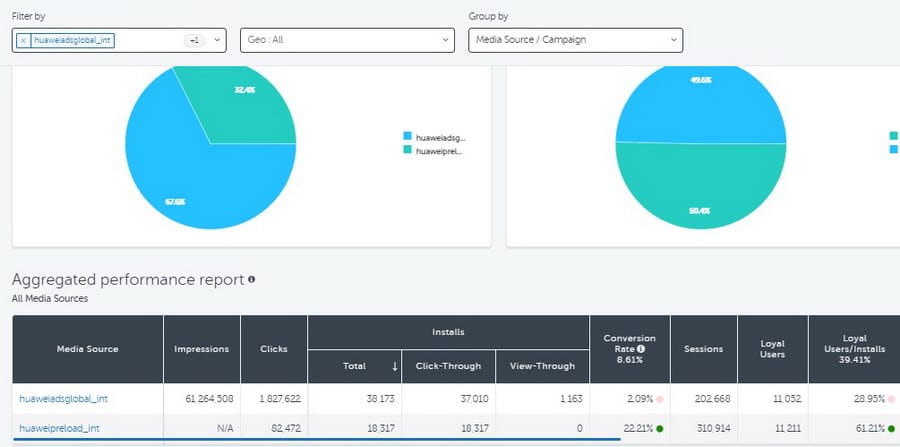 The first statistic is "Channel", which includes three sources: petal search, in-app, and Huawei media. The low CR is compensated by CPI that is an average $1 at Tier2. In addition, we noticed that Huawei ads had suspicious activity at AppsFlyer's Protect360. We did not pay attention to this fact because we did not have organic traffic. Hence, the Fraud trend by AppsFlyer was ignored referring to an absence of other paid traffic and the error margin of fraud prevention software. Later, we got the answer from Appsflyer that there is no fraud and that these markers depend on the specific traffic from Huawei ads.
Besides internal traffic sources like Huawei ads, you can get an organic boost from AppGallery. It works the same way as in Play Market: in combination, ASO and ad campaigns are powerful tools – they both give a synergistic effect. Active UA on this store is the direct result of appearance and ranking order in suggestions. Moreover, you can apply for your app to be featured. This process is more simple in AppGallery than in the Apple App Store and Play Market.
Test 2 – Be First in Xiaomi Ads
GetApp is an app store for Android apps by Xiaomi. The instrument of advertising there is Xiaomi ads. GetApp has been growing over the course of months and already has appeared on The 2021 Appsflyer Performance index.
The advertising formats of Xiaomi ads are diverse. Here you can see some of the most popular ads: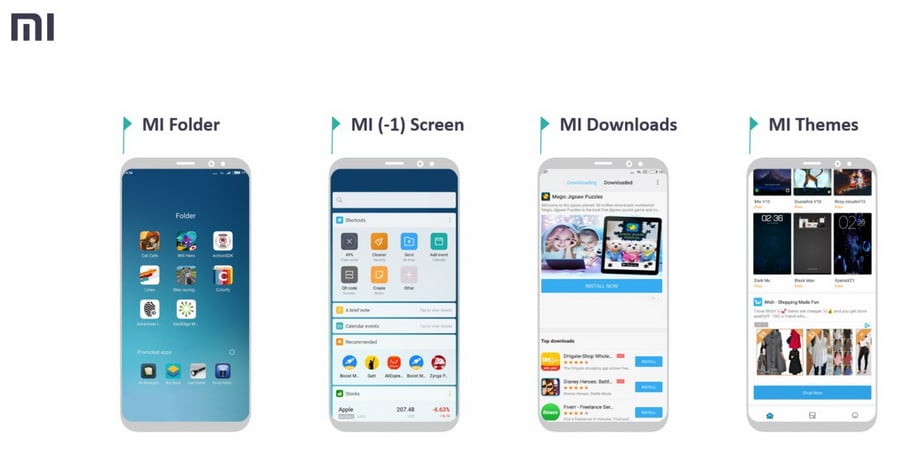 The commonality among traffic buyers is MI folder and Mi Screen. Xiaomi also improves advertising instruments. The efficiency of each format depends on your app niche. To start, you can test all of them and then measure each source separately. This helps to see the nonperformance formatting for the niche and to rectify it.
In 2020, our breakthrough was Xiaomi ads. Advertising on Xiaomi devices allows you to show your application to the user when the phone is turned on for the first time. Therefore, your product can be the first that the user installs on their phone. In addition, since we launched the advertising campaigns during the New Year when many people buy new devices, it was possible to reach a large number of new Xiaomi users with ROI positive on the third month.
In 2020, Stoloto being the largest distributor of state lotteries in Russia became the first to release in alternative stores from our, and related businesses and verticals. Accordingly, new traffic sources have opened up to us, such as Xiaomi ads. For us, this source was and remains to be, very interesting. Especially since our application is not in the Xiaomi GetApp market so we do not receive organic traffic. However, we can experiment with various paid traffic sources on GetApp which minimizes the risk of fraud.
Xiaomi ads seem very simple and, in my opinion, more effective when compared to Huawei ads.
Here's a statistic that supports my conclusions:

The app (listed as N/A) does not exist inGetApps, but it is available for download through direct links and advertisements. Therefore, it gives us the opportunity to test any source and without being worried about fraud. The most interesting point here is the cost. The average CPI cost was $0,17 at Tier 2. In addition, the most interesting metric to me, as an advertiser, is ARPPU. While I can't share the ARPPU in this article, I truly believe it is better than any other Android source.
How Can You Acquire Users If The Alternative Stores Have No CPI Optimization Or Proper Integration With The Most Popular Traffic Networks?
This is the first question a traffic manager asks when looking to run a campaign. We found the answer to be quite simple and workable. Sources like Facebook and Tik Tok have pixels, which you can integrate on your special landing page. Regardless of the lack of optimization by value, they will help with attribution. In the graphic below, you can see the statistics in terms of traffic sources. Besides the traffic from the website, we noticed the next three top paid sources. Adchampagne (being considered as an agency) is related to bytedanceglobal (TikTok).
Let's take a look at the conversion rate (CR):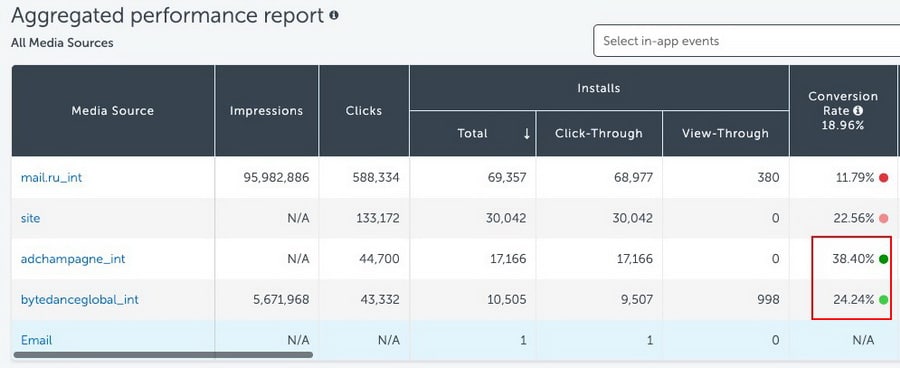 These two sources produced the best CR and they both were run on Tiktok campaigns. Comparing the two ways of buying traffic from Tiktok: bytedanceglobal_int was run without the pixel. It showed good results even better than campaigns launched on mail.ru_int. But there had been no set up of the pixel and we could not optimize traffic properly. However, later an agency ran the second campaign with the pixel through the landing page as well. The results were fascinating and the CR was better.

Since we are seeing more movement in this market, it's vital for developers and mobile marketers to test new strategies and to take forward new stores together with vendors.
Conclusion
Mobile marketing, despite its seeming ubiquity, has only begun to penetrate industries. Alternative stores seem to be a promising new branch of marketing solutions. Throughout 2021, mobile trackers have already been fixing bugs with the integrations and announced new features with attribution in OneLink.
Despite vendors drastically growing and Xiaomi, Samsung, Huawei, and others developing their own application stores, it is quite remarkable that Google and Apple continue to grow as monopolies. Of course, they grow and gain popularity when Google bans the applications (like the scandal with Epic Games) and conducts unfair policy towards apps in the lottery and betting niches, only allowing releases in some countries. If you want to find new approaches in your UA strategy and accumulate your expertise in discovering new traffic, you should pay attention to the soaring popularity of alternative sources.