Crucial Mistakes to Avoid When Localizing Your App to the Korean Market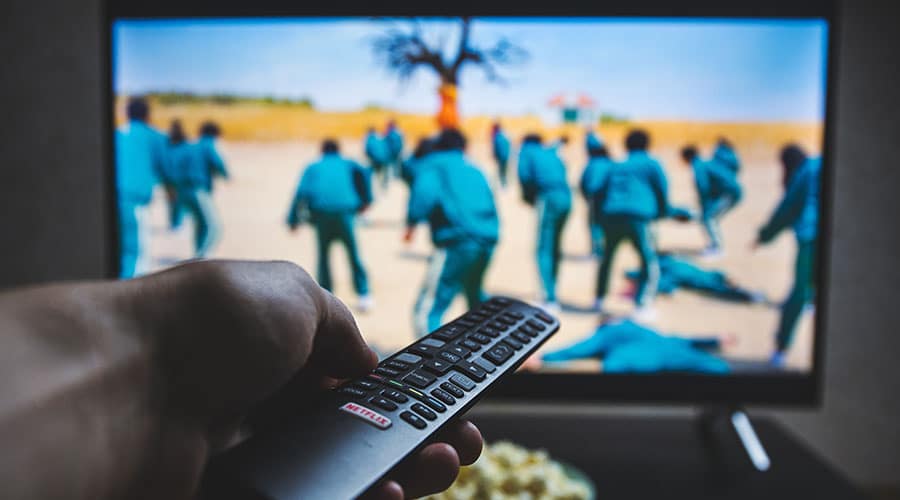 Why Do Korean Translations Fail?
The release of Netflix's hit show "Squid Game", starring Korean actors speaking in Korean, started conversations about the issues with Netflix's Korean translation for subtitles. Were these issues really caused by poor translation? I would say that the issue wasn't translation, but localization. Localization changes the application of words to fit the locale of your translation, which requires work beyond a word-for-word translation. From the beginning, some developers saw localization as creating a character or item from Korea that would create a lot of profit. Thus, localization helps to overcome the language barriers that exist between technology and culture.
In English you'd say 'a piece of cake', but in Korean you'd say 'eating a Korean cake on the bed' (누워서 떡 먹기)
Different cultures have distinct expressions that don't always directly translate. Let's assume that we translate the English phrase 'a piece of cake', which means 'it's easy', into Korean for a Korean audience. If you were to translate this phrase, you might directly say 'it's easy' in Korean. However, localization will give you a different answer. Instead of simply saying 'it's easy', a localized translation would use the Korean cultural equivalent 'eating a Korean cake on the bed'.

As a result, the two expressions will have different impacts on the audience; one is surface level the other has cultural context. Is it difficult to implement localization? It will require work beyond simple translations, but if you overlook localization your Korean launch could feel like selling cakes in Korea instead of eating a Korean cake on the bed.
The Benefits of Localization When Entering the Korean Market
Every app company goes through localization for business expansion. If you want to expand your app beyond your country, it's essential to localize it for the rest of the world. Although localization seems expensive and difficult, it will promise many benefits if you are doing business globally, especially for the Korean market. Localization for the Korean market poses a lot of challenges.

This means Korean localization requires more accuracy than any other language. However, if you do it right, the advantages are worth the challenge. Here's how:
1) Let your customers know you're ready for service in Korea!
Have you ever found an app that you love and wanted to download, but all of the information was written in a language you don't understand? You don't want your customer to have the same experience and gain a terrible first impression of your business. Many think this can be solved by simple translation work, but that's not localization.
Honorifics are very important in Korea and are used by Koreans in everyday situations. Whether talking to their parents, bosses, teachers, or even strangers on the street, Korean people use levels of speech to show their respect towards others or to reflect the formality or informality of the situation. By understanding these levels of speech, you can assess which usage fits your users. For example, if you provide healthcare services to the elderly, the use of higher levels is a must. However, if your company targets young audiences, using lower levels of speech is a good choice as it won't come off as too informal and will help create a friendly BTC relationship.
2) Discover your customer's preferences and deliver them!
Remember that you should cater to Korean customers' preferences while they use your application. Did you know that Western UI and Korean UI have different formats and designs? Naver, the biggest portal site in Korea, and Google are good examples.

Due to these differences, Korean users are less likely to use Western-style services because they find it difficult to obtain the information they want.
Social Network Services (SNS) are popular in Korea, but Korean consumers' preferences aren't the same as the services you use. The 4 top login solutions in Korea are NAVER, KakaoTalk, Google and Facebook. By taking these preferences into consideration, you can avoid alienating Korean consumers with SNS solutions they tend to not use, such as WeChat or WhatsApp.
In these situations, localization can be a great help! By localizing your services, you can prevent your targeted customers from leaving your services by utilizing their preferences. Cultural preferences in Korea change quickly so it's vital that you stay up-to-date on the best practices to address your target users. If possible, I recommend employing a native professional to assist you with in-app localization and culturalization.
3) Analyze your competitors!
You and your competitors may have many similar services, but localization can give you a competitive edge in the Korean market. Research by "Common Sense Advisory" finds that 76% of international customers claim they are more likely to buy products and services from applications that provide product information in their native language. While your global competitor keeps their Western-styled services in English or their native language, you can differentiate your brand with localized services and content that Korean clients can understand and will love. Localization is the most powerful strategy to beat your competitors as it enables you to establish the gold standard for your competitors in Korea.
By analyzing your competitors and thinking internationally from the beginning to the end of your app development, you can avoid the additional cost and work of localizing after the fact. For instance, if you're planning to incorporate design elements such as time, currencies or addresses when developing your application, consider the need to localize other countries' formats. This will give you an advantage over competitors that are already in service and provide better services.
4) Increase customer engagement!
Obviously, increasing sales is the goal of your app service, but how can localization increase sales? By offering localized service descriptions and marketing materials, you can improve your marketing effectiveness, reach more Korean clients, and continue to keep them engaged with your customer-friendly application! Since marketing localization requires more than a simple transition of letters, find and work with a professional translator.
A marketer's understanding of application and storyline is mandatory to localize and express your content in a certain language with its cultural context. Marketing is like an art. Marketers take an object and use different colors to express it. This is what a professional marketing translator does in the field of localization, and this is the most meaningful app localization.
Make Them Come Back!
Making your users into regular customers will result in increased sales. To do this, you must gain the trust of your Korean clients. The key is communication. While you can offer Korean customers limited information with simple translations, or in English, it gives them a sense of distance. Be sure to provide the information and services they want by always being there for them in their language. This will earn your Korean customers' trust by creating a pleasant experience with your service which will keep them coming back.
Here are some tips for localization that you should consider implementing for your Korean customers:
Korean is usually 15-20% shorter than English. If you are a UI/UX designer, make sure to check it.
People in Korea use the metric system of measurement and occasionally the traditional Korean unit of measurement 'pyeong': pyeong is equivalent to approximately 3.31 square meters or 35.58 square feet.
You should use Korean '₩' for products and services instead of 'KRW'. Try to make the price look uncluttered by avoiding using decimal points like using ₩3,000 instead of ₩3,000.00.
The date format is year-month-day. (Ex: 2022.01.02)
Both 24-hour and 12-hour clock notation is widely used in Korea. 24-hour notation is more commonly used in texts while the 12-hour notation is predominantly used in daily life.
The full name format is a family name followed by the given name. (Ex. Lee Minki / family name: Lee & given name: Minki)