How to Leverage Community to Drive Growth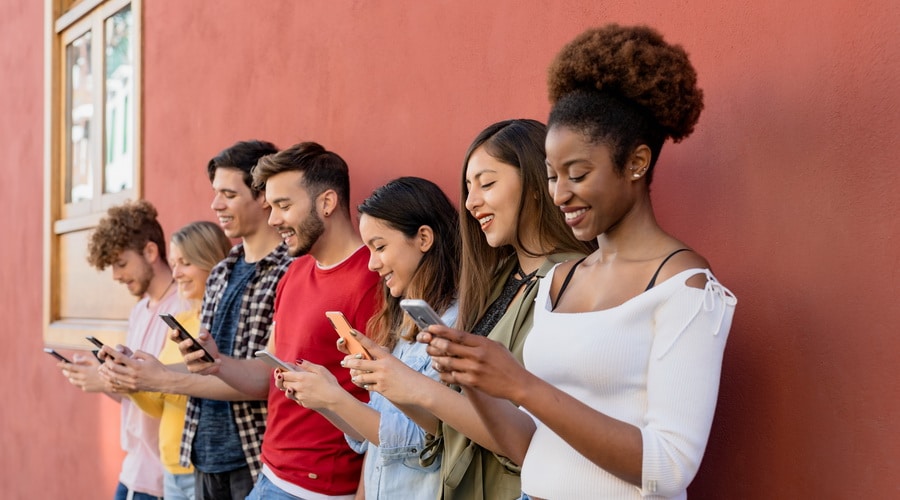 Mobile marketers know that the marketing landscape has changed drastically in the last few years. With the loss of IDFA, the precise targeting and campaign measurement that digital marketers came to rely on have become muddled, and strategies have shifted. Media mix modeling, brand marketing, and machine learning are tools heavily covered in recent months as opportunities to enhance marketing strategies. No matter which avenue you're pursuing (likely all three), building a strong community is one tactic that amplifies the impact of these efforts.
As someone who has worked in mobile gaming for over ten years, I've witnessed firsthand the power of a strong community and its impact on the retention and monetization of a mobile game. To date, the typical user journey has consisted of seeing a targeted ad, clicking the ad to download the game, and struggling through the basic mechanics of the tutorial on their own. After the user has been around for a while, they discover the game's social features and, if the developer is lucky, start to connect with other players. Players may join a Facebook group or a Discord server and start to engage more deeply, finding others like them and deciding to stick around. While this is great for any game or app that can get players to this stage, this linear journey leaves opportunity on the table.

In the current market, there is potential to turn this "come for the gameplay, stay for the community" model on its head and start to build the community first. Web3 games and NFT projects have been experimenting with this heavily over the past few years. Whether you believe in the power of blockchain or are put off by the sometimes suspicious hype cycles, there are valuable still lessons in Web3's "community first" strategy that has often made millions of dollars in a matter of days.
What is "Community"?
Before we dive too deeply into how to build a thriving community, let's take a second to define what makes a community a community. The "Sense of Community Theory," created by social psychologists David McMillan and David Chavis, describes a sense of community as "a feeling that members have of belonging, a feeling that members matter to one another and to the group, and a shared faith that members' needs will be met through their commitment to be together."
The theory lists four factors contributing to a sense of community:
Membership
Influence
Integration/fulfillment of needs
Shared emotional connection.
Put more simply, a community consists of people who feel included and connected and get value from that connection.
The Web3 Approach
The core ethos of Web3 is about decentralization, taking power away from larger corporations, and putting it into the hands of communities. Love or hate the use cases demonstrated thus far, the approach of building a solid community before launching a product is something to note. Blue-Chip NFT projects within the Yuga Labs portfolio, such as Bored Ape Yacht Club and CryptoPunks have emphasized building up a clear community identity – vetting interested participants before even giving them the option to buy into the community at extremely high price points. They continue to drive value to these communities by letting them vote on projects they want to see and have since launched fashion and gaming partnerships based on community requests. These projects demonstrate the value of a strong brand identity, deep engagement mechanics, and a value-driven approach, which can all be leveraged to drive app growth.

Building A Community Strategy
So how does an app marketer learn from this community-first approach and achieve their business goals? As with all marketing initiatives, it starts with understanding your audience and outlining a clear strategy for reaching them. This strategy should be broken down into a few parts.
First, define your customer:
Who is your target audience?
What are their motivations?
What do they value?
Where do they spend their time?
After you have a clear picture of who your target customer is, start to outline your strategy:
What are your business goals?
What are your community goals, and how will the community grow and evolve to support the business goals?
What tactics can you employ to reach the target audience you defined, drive value to them, and ultimately meet your business goals?
You will also want to think about building a shared identity. Some questions to consider are:
Who is this group of people?
What is the purpose of bringing these people together?
What commonalities do they share that can serve as a starting point for building connections?
What do they believe?
What actions should they take, or how do they participate in the community?
What are the barriers to entry for joining a community, and how exclusive do you want it to be?
Building a shared identity and using language and visuals to express it at every touchpoint is critical. Your members must know why they belong and what that belonging entails. Everything from the symbols you use to the branding of your forums and the tone you take within your discussions should all reinforce the community identity.
The critical thing to note is that building a community is not about having a central hub where you can push your product. It's about having a space where you can drive value back to your customers, regardless of where they are in their journey. It can be a first touch point. It can be a reason your customers stick around. It can bring them back after they've stopped engaging for a short or extended period.
On top of all of this, you also have to think about the discovery of the community itself and how it influences your consumer throughout their journey. You may have a fitness app and start by organizing a community run to build connections. Or you have a mobile puzzle game, and you can start looking at forums where your target customer is and learn their interests and pain points. You should consider the whole marketing funnel and identify opportunities at various stages. What channels allow your potential customers to stumble upon the community and want to join? What compelling aspects of your identity can you put out there to attract your potential user? Start by reaching out to individuals who share your values and build relationships with them.
Engaging the Community
Once you reach your target consumer, you must think carefully about the onboarding experience. What must they do to join the community, and how are they exposed to the community values?
To navigate onboarding and drive long-term commitment, I think about Nir Eyal's Desire Engine, which is about forming strong user habits. To do this, companies must manufacture desire. First, there is an external trigger (your marketing message) and then a simple action you want your consumer to take. For the community example, you can have them fill out a profile or send an introduction to the rest of the members. Completing this first step heightens their commitment to your brand, but there needs to be some reward to solidify this commitment.
In the community example, it can be as simple as responding to an introduction to make them feel welcome and sharing some resources you think they might be interested in. First impressions are everything and this recognition is essential. Imagine attending an event where you try to introduce yourself, and no one speaks to you. You're unlikely to return, and a community discussion is no different.
The final stage is commitment, where you ask the consumer to take deeper action to further their commitment to your group. Actions can include inviting friends, joining a sub-community, or participating in an event. It should be an action that will improve their experience for the future and keep them coming back.
After the community is established, you want to ensure you constantly find ways to drive value to them so they stay active and engaged. Again, this is not a place to push your agenda but to think about what your community values from you and find ways to deliver that value. Are they looking for exclusive previews? Do they want direct communication with your team? Are they looking for education? Think about the messages and access you can provide that will be most valuable to your consumers.
Scaling a Community
Now that you've proven the value of your community, you want to empower them with advocacy tools. They may get exclusive first access to new features they can promote once they are live. Or they could get swag they can wear to their workout class. They may have referral codes to share discounts or first access. It can even be as simple as providing artwork and badges so they can proudly showcase their community identity while engaging with their family and friends on social platforms.
To grow the community, you want to continue to think about your entire customer journey and the various touch points that the community may be relevant to a potential customer or an existing customer. Thinking back to the fitness app example, you may have support groups within your community for people training for a marathon or a 10K. If you have a match3 game, there may be a sub-community of new moms on bed rest, and the game gives them a distraction and a place to connect with others dealing with similar challenges. Think about how you can surface that at the right moment when your customers need it most.

As your community grows, maintaining consistent guardrails around your identity becomes increasingly important, yet you need to keep everything flexible so the community can evolve. You want to allow your community to have a say in how it evolves without losing sight of the reasons they joined in the first place. You want the success of the group to feel like their success. The product is successful; therefore, the community is successful, and they had a crucial role in driving that success. To do this, you want to ensure the community has the right assets to drive that success. That can take the form of tools, feedback loops, empowerment, and support from your team. The Pareto Principle states that 80% of your results will be driven by 20% of your community, so make sure that 20% is engaged and has the tools they need to drive the results you want.
The Impact
We already mentioned that community engagement could mean better customer retention and engagement for the users you already have in your app. Being part of a strong community adds to the cost of switching. In the attention economy, where consumers often jump from one app to the next, the community makes them stick around and not feel like they have to jump to the next big thing. They want to be where their friends are. Having a strong community drives growth for your app, as long as you're thinking about engaging your loyal customers so that they are invested in helping your app grow and succeed to unlock more scale.
Conclusion
Community is not the magic bullet that will solve all of our current marketing challenges, but it is something that, when leveraged well, can make your other efforts more impactful. Users you bring in are likelier to stick around when they feel they are getting value outside of the product through a strong community.