KPI Trees: Breaking Down Broad North-Star Metrics Into Focused, Actionable Builder Metrics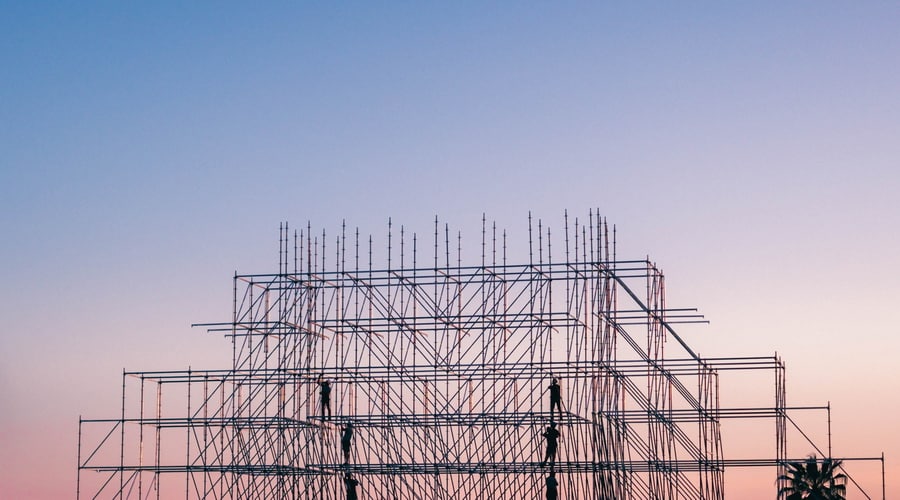 North-star metrics are the bread and butter of any purpose-driven company. They are a strong source of motivation and alignment. They help executives decide where to throw their weight. They help investors decide where to throw their money. They help us decide where to throw the blame for our sleepless nights and overindulgence at happy hour.
Which is why it's a real shame that north-star metrics can be incredibly difficult to move by individual initiatives. Marketers and product professionals are often left scratching their heads, trying to decide if their projects have been positively impactful as north-star metrics move by a fraction of a fraction of a percent.

These builder KPIs can be identified using KPI Trees, or maps of metrics that positively correlate with the north-star metric.
Building KPI Trees
Building KPI Trees requires one skill: to be able to talk about your north-star metric in layman's terms. For example, if my north-star metric is Monthly Active Users, I can describe it in layman's terms as the number of people who open the app in a given month. This breaks that north-star KPI down into four builder KPIs like so:

Since all four builder KPIs correlate positively with the north-star metric, we can hypothesize that if we drive one of the builder KPIs, holding the other three builder KPIs constant, then we will drive the north-star metric.

For example, if we increase the frequency with which we nudge users back into a product, we can increase the % return within 1 month. If we hold # of users, % active, and % of activity happening in the product constant, then driving % return within 1 month will also drive monthly active users.
We can break the builder KPIs down even further like so:
With each builder KPI correlating positively with the KPI stationed above it and so forth, it can be assumed that by driving any individual builder KPI with an initiative, while holding all other builder KPIs constant, we can drive the north-star metric.
These builder KPIs are the return on the investment that we make with individual initiatives – with the north-star metric as the holy grail of all returns. We can make the KPI Tree actionable by mapping in these investment opportunities like so:

Using KPI Trees
Using KPI Trees doesn't happen under perfect conditions, however employing ASO keywords that don't relate to your product may increase your # leads, but they may also decrease your % conversion. So, while conceptually we can assume that driving # leads will drive monthly active users when running initiatives to drive # of leads, we should consider the rest of the metrics in the tree to be health metrics. This way, if taking a specific action to drive one builder KPI cannibalizes another builder KPI, we can take that into consideration when moving forward.
Examples of Using Builder KPIs in KPI Trees
A few examples of using builder KPIs in KPI Trees to drive Monthly Active Users are:
A paid marketing team may run more advertisements on social media to increase the number of paid leads acquired. While doing this, they should make sure that the number of organic leads and conversion rate do not decrease due to poor-quality lead acquisition.
A CRM team may increase the frequency of their emails to existing users to increase the number of users interacting with the product. While doing this, they should make sure that extension rates do not decrease (churn rates do not increase) due to nudge fatigue.
A product team may migrate out-of-product experiences into the product to increase the percentage of user activity happening in the product. While doing this, they should make sure that rates of user return within the month do not decrease due to different or lower quality of the experience.

Mapping out the connections and correlations between more focused, movable "builder" metrics and north-star metrics, and setting those builder metrics as conversion criteria and health metrics is a great way to supply teams with achievable goals, boosting employee success and morale, all while driving north-star metrics.