LiveOps and Push Notifications: The Lifeline of Your Gaming App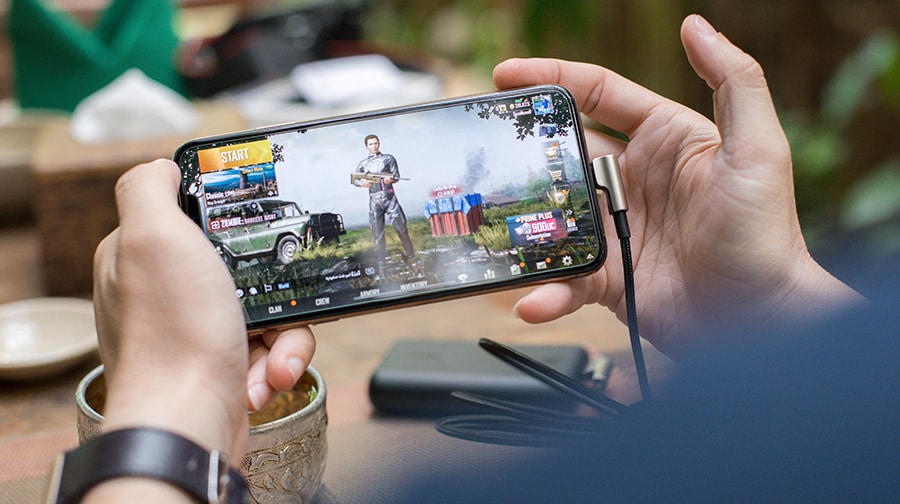 The mobile games market is one of the most dynamic and lucrative globally. According to Newzoo, it was worth $68.5 billion at the end of 2019 and is projected to increase by 12% in 2020. And that's not even counting the unprecedented spike in mobile game downloads that has occurred since January. With entire countries going into lockdown as the world fights the COVID-19 pandemic, mobile games have come to the forefront as they keep people indoors, entertained, and socially connected. As the global role of the mobile games industry becomes more prominent, more attention will shine on the role LiveOps play in keeping games and their communities dynamic, monetized, and communicating with each other. And when it comes to maintaining real-time, personalized relationships with players over the lifecycle of your app, LiveOps and push notifications go hand in hand. 
What Are LiveOps?
LiveOps, short for "Live Operations," are essentially every change and enhancement made to a game that falls outside of structural changes to the code. This can include, say, new content, new narrative lines, featured cosmetic items for players to buy, events, promotions, and community management. While many view LiveOps as primarily monetizing tactics for your game-as-a-service, or any tweak or addition to the game that improves user experience falls under the LiveOps umbrella. LiveOps are the holistic management of the game's entire ecosystem, with a particular eye to keeping things unique, exciting, and smooth-running for players.
This UX optimization is often guided by player feedback – for example, the developers may rely on players to report bugs or glitches as they come across them, or to communicate complaints about problematic members of the community who are ruining the experience for others. However, it is also the responsibility of the LiveOps team to stay agile and constantly reassess their developments according to various parameters. 
As Becky Jowsey sums it up:
"Live ops can be conceived of as on the one hand adding in new content, such as weapons, outfits, characters and maps; and on the other of pruning away that which is damaging the game."
So think deluxe suits of armor for VIP players, exclusive access to new levels of the game, live events or AMAs with game developers. LiveOps can also mean removing a narrative that didn't resonate with the community, or revoking forum access for a toxic player who is upsetting other players and giving the game a bad look in the wider community. Gaming is a highly dynamic and ever-evolving industry, and LiveOps likewise need to be constantly in flux. 
LiveOps Strategies for Mobile Games
LiveOps are often thought of in terms of boosting revenue. And while it never hurts to send lapsed users a promo code to try to woo them back, there are countless creative ways LiveOps can make your game more enjoyable and immersive. Hold online events where players get to interact with the creators of the game. If you're a fighting game or RPG, hold a community-wide tournament, where the winner gets access to a highly coveted trophy. Or invite players to team up and go on raids where they compete against other teams, or hunt down another player. Hold a fashion show, where players can showcase their customized characters and earn prizes. Generate hype with a promotional campaign in the weeks leading up to the big day.
For games that are less competitive and more content-based, reward loyal players with premium content, such as bonus puzzles, wardrobes, or narrative lines that offer greater depth into the game universe. Promote a new update, or offer them a rare, endangered animal as a pet. 
LiveOps can also encompass the users you haven't acquired yet. Generate good press and launch a solid UA campaign, and get existing players to contribute. Offer players a set amount of in-game currency as a bounty, or let them build a custom suit of armor, if they get 10 friends to sign up to your game. Track actual and projected KPIs to evaluate which LiveOps are successful and which should be abandoned. 
As can be expected, a lot of trial and error goes into perfecting your LiveOps strategy. But when done right, they can mean a vivid, immersive, exciting ecosystem that will engage players and prevent churn. And in order to achieve that, they must be personalized on a player-by-player basis and take place in real-time. 
Where Do Push Notifications Come in for LiveOps Optimization?
LiveOps as enhancements and complements to your game must occur on a rolling basis. As such, it's essential that they are conveyed to the right users via sophisticated, next-gen technology. And in our current digital climate, push notifications are the primary interface mobile developers have with their users. Essentially, a push notification is a message sent to your smartphone (or other mobile devices) from the app backend. And for most people, their phone is always close at hand. In fact, the average adult spends 4 hours per day on their phones. And for better or worse, when they hear a notification alert on their phone, most people will drop what they're doing to check to see what the message says. 
Push notifications are personalizable, with the content and timing of the message tailored according to data metrics from the user's device. This allows for better, more meaningful interactions between app and user. For example, a player who is more interested in exploring and socializing than battling may not be interested in a battle royale tournament event. They will likely have a much more positive response to being sent a map to a secret island than a call to arms. Likewise, if you send a player a complimentary treasure chest at 4 in the morning, they won't engage with it – and will probably be annoyed at you for waking them up. Push notifications offer you tools to segment users according to their interests, in-game activities, behaviors, and many other data points, allowing you to target them with content that you know they will find valuable.
What's more, they have a highly reliable rate of delivery. This makes them the perfect vehicle for any communication-based LiveOps, especially when compared to emails, which can be lost in spam folders or deleted unread. And depending on which mobile engagement platform you use, push notifications give you the tools to track and analyse user reactions. Knowing whether a user clicked, swiped away, or ignored a notification entirely can be as valuable as market research in terms of player feedback. 
Push notifications are a versatile method of getting the right message across instantaneously to the players most likely to benefit, and they're a crucial pillar of a healthy relationship between mobile app and their users. Ultimately, push notifications and LiveOps go hand in hand when it comes to infusing your game with fresh content and new, dynamic dimensions to prevent churn and extend player lifecycles across the board.