Mobilize Your Business: Why Mobile Apps Are Essential for Success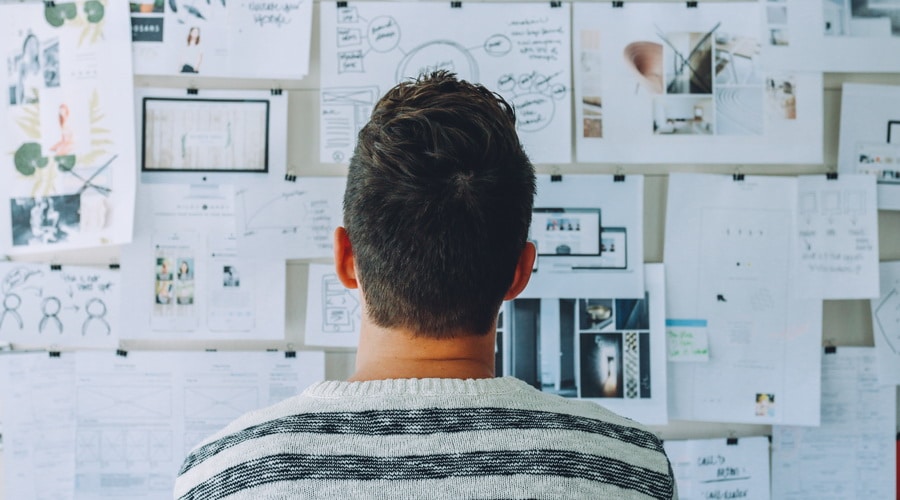 The question of whether a business needs a mobile app is something that arises at some point in every business's journey. With the rapid pace of digitalization, mobile applications have already captured nearly 55% of worldwide web traffic. Mobile apps are transforming various industries, from social media and lifestyle to utility and news.
Businesses of all types, including cafes, flower shops, supermarkets, bars, medical professionals, and community-based goods and services, are utilizing apps to enhance the customer experience. Some companies even base their entire business models on mobile apps, while others rely on mobile operations to support their core activities. Mobile apps have become an integral part of the business landscape and digital world. But does every business truly need an app? My answer is "Yes."
Why Should You Build a Mobile App for Your Business?
Currently, around 6.37 billion people worldwide use smartphones, and they spend 88% of their time on mobile apps. This market continues to grow and expand every day. Reports indicate that there were approximately 230 billion mobile app downloads in 2021. These statistics clearly demonstrate that mobile apps have become the preferred method for consumers to interact with businesses. As a result, many businesses are developing their own dedicated mobile apps to attract more customers.
Mobile apps offer numerous benefits for businesses:
They help reduce waiting times, engage users through push notifications, provide personalized experiences, and promptly respond to customer needs.
With an app, you can directly connect with your customers, regardless of their location. Apps enable you to reach customers whom you may never have connected with in person.
Additionally, apps serve as marketing tools, as consumers often discover new products and services through app store searches.
The question isn't whether your company can benefit from a mobile app, but rather, under what circumstances it makes sense to develop and maintain one.
Developing an app requires ongoing investment in fresh content and compelling features to keep users engaged and returning. Your app should be captivating enough to encourage users to stay longer and provide more value than your competitors. App developers focus on creating apps that help people improve their lives. Similarly, the purpose of your business is to make your customers' lives easier.
The Value of a Mobile App for Your Business
Beyond the initial considerations of purpose, budget, and development approach, there are several compelling reasons why your business should consider investing in a mobile app.
Enhanced Customer Engagement
Mobile apps enable real-time engagement with customers by providing personalized information and offers. Features like push notifications and location tracking allow you to deliver highly targeted messages, offers, and alerts.
Boost Brand Recognition
Having a mobile app enhances your brand's visibility and recognition. A well-designed and useful app can create positive associations with your brand and serve as a constant reminder on users' devices.
Gain Competitive Edge
Despite the undeniable benefits of mobile apps, many small businesses have yet to adopt them. Investing in a mobile app can give you a significant competitive advantage and showcase your commitment to providing the best service.
Increase Accessibility
A mobile app makes your business accessible to customers anytime and anywhere. This 24/7 availability can significantly boost customer engagement, sales, and customer satisfaction in today's fast-paced, on-demand economy.
Valuable Analytics
Finally, Mobile apps provide valuable insights into customer behavior, preferences, and interactions with your brand. These analytics empower you to make informed decisions to optimize your operations, marketing, and customer service.
In conclusion, the question is not whether your business needs a mobile app, but rather, how you can maximize its potential. As mobile usage continues to soar, businesses without a mobile app may find themselves falling behind. By investing in a mobile app, you not only meet customer expectations but also position your business for future success.

While mobile apps can deliver numerous advantages, they may not be the ideal fit for every business. Considerations such as high development and maintenance costs, the necessity for regular updates, challenges in acquiring and retaining users, market saturation, and the existence of effective alternatives, like responsive websites, can influence whether a mobile app is the right strategy for your business.
These factors must be evaluated thoroughly before committing a significant investment to a mobile app. When implemented correctly, a mobile app can become a potent component in your business's digital strategy, offering a substantial return on investment and propelling your business forward.
In conclusion, it's crucial to evaluate your unique business needs, budget, and capabilities before deciding to invest in a mobile app.
How Much Does it Cost to Develop an App?
Today, a multitude of users delight in the convenience of mobile app shopping. The popularity of mobile platforms signifies that a wealth of potential users are eagerly awaiting your app – the onus is on you to provide the services and user experiences they are looking for. However, irrespective of how eager you may be to create an app, its development is only justifiable if it guarantees a great user experience and you have the budget to support it in the long run.
It is critical to comprehend that creating an app is not a straightforward process, and numerous factors need to be evaluated when determining the cost of your app development. Similar to any form of software development, the cost of bringing your project to life will fluctuate based on what you intend to build.
To provide a rough estimate, the cost to create an app can range from $50,000 to $500,000 or more. That's a wide range, and the final cost will depend on several factors, including the type of app you want to create, the features it requires, and the developers you hire to build it. If you decide to build the app yourself, the financial cost may be significantly lower, but you also need to account for the value of your time.
Features x Hourly rate x Development time per feature = App cost
Aside from the development time, it's also crucial to consider the time it will take to learn the tools or programming languages you'll employ. For this reason, I recommend low-code and no-code platforms like Backendless, OutSystems, Bubble, and Appy Pie. These platforms are advantageous as they significantly reduce the learning time associated with understanding intricate programming languages, ultimately making the process of developing an app more time-efficient and cost-effective.
Additionally, you can utilize app development cost calculators like ADC (app development cost) Calculator to determine the suitable development cost for your service. These calculators take various factors into account, such as the complexity of features, design requirements, and platform compatibility, to provide an estimate of the development expenses involved in creating your app. By using such tools, you can gain a better understanding of the financial investment required and make informed decisions regarding your app development strategy.
App Type
Estimated Time to Develop
App Cost by ADC

Game

2-12 months or more

$10,000-$1,000,000 

or more

E-commerce

4-12 months

$30,000-$1,000,000 

Social Media

6-12 months

$50,000-$500,000

Travel and Hospitality

3-8 months

$25,000-$300,000

On-demand

4-8 months

$50,000-$300,000

Health and Fitness

4-6 months

$50,000-$250,000

Education

3-6 months

$25,000-$250,000

Productivity

3-6 months

$25,000-$250,000
Choose MVP first
A Minimum Viable Product (MVP) is an app that offers a simple but functional solution. For instance, if you're a retail business aiming to provide an online platform for your products, your MVP might include a basic product listing feature along with a shopping cart and payment processing. There's no need to focus on intricate features at this stage. MVPs are elementary apps that require minimal time and effort to create. They serve as a basis for testing hypotheses and gathering customer feedback.
An MVP can be instrumental in attracting investors, preventing developers from investing years into proving or disproving hypotheses before launching a more comprehensive version of an app. Adopting an MVP-first philosophy is a pragmatic strategy, but it doesn't mean you should initiate product development without any user stories or test cases. It's essential to ensure that your product accomplishes at least the basic objectives before its official launch.
How to Build an MVP
Developing an MVP for your app is a strategic approach that allows you to test your idea, gather user feedback, and validate your concept with minimal investment. Here are the key steps to follow when creating an MVP for your app:
1. Define your core features: Identify the essential functionalities that are crucial for your app's basic functionality. Focus on the features that provide the most value to your target users and align with your app's main purpose.
2. Keep it simple: Strip away unnecessary complexities and avoid overloading your MVP with excessive features. Aim for a minimalistic design and a streamlined user experience to quickly communicate your app's value proposition.
3. Prioritize development efforts: Determine which features are critical for your MVP's functionality and prioritize their development accordingly. Start with the core features and gradually add additional functionalities based on user feedback and market demand.
4. Rapid prototyping: Create wireframes or mockups to visualize the app's user interface and flow. This allows you to quickly iterate and make improvements before starting the actual development process.
5. Agile development methodology: Adopt an agile development approach, breaking the development process into smaller iterations or sprints. This allows for flexibility and enables you to gather user feedback early on to inform subsequent iterations.
6. Test and iterate: Release your MVP to a limited group of users and collect feedback to understand how well it meets their needs. Analyze user behavior, gather insights, and use this data to refine and enhance your app's features and user experience.
7. Continuous improvement: Regularly update and refine your app based on user feedback and market trends. Continuously iterate and add new features based on validated user needs to drive engagement and satisfaction.
Remember, the goal of an MVP is to validate your app's viability and gather valuable insights. By focusing on essential features, keeping the development process agile, and iteratively improving based on user feedback, you can build a solid foundation for your app's success while minimizing costs and risks.
Watch Out for Hidden MVP Development Costs
Besides features, it's also critical to choose the most suitable platform for your MVP. While it may seem ideal to release your MVP as a web app and as native mobile apps for both Android and iOS simultaneously, this can significantly increase initial costs. If your project is mobile-first, consider using a cross-platform development option or, if native capabilities are crucial, pick one platform to develop on first.
The choice of mobile platform depends on various factors, such as your target market. For instance, if you're targeting the United States, starting with iOS might be preferable, whereas Android could be a better choice for international users due to its broader user base. Consequently, sourcing Android developers might be easier, potentially reducing the cost of developing a native Android app compared to a native iOS app.
Hidden MVP development costs, which may not be immediately apparent, can have a significant impact on the overall expense of developing an app. These costs, often overlooked or underestimated, encompass various aspects of the development process. For instance, a robust backend infrastructure is essential for smooth functionality, necessitating expenses for server hosting and database management. Integration with third-party services, such as payment gateways and APIs, also incurs additional costs, including licensing and API usage fees. Prioritizing app security through encryption and authentication measures involves added expenses.
Moreover, distributing an app through app stores entails fees for submission, updates, and hosting. Ongoing maintenance and updates are crucial, necessitating expenses for engineering support, server costs, and other related factors. Additionally, marketing efforts to promote the app contribute to overall costs.
Considering these hidden costs is vital for accurate budgeting, enabling a comprehensive understanding of the total investment required for successful app development and maintenance.

Does Every Business Need a Mobile App?
Absolutely, YES! But choose MVP first.
Despite potential challenges, the benefits of mobile apps for businesses are undoubtedly significant. First and foremost, they provide a platform to deliver a personalized and convenient user experience. With smartphones being so prevalent, having an app puts your business right in the consumer's pocket, allowing for seamless and instant interaction whenever and wherever they need it.
Furthermore, an app opens up new avenues for generating revenue, such as in-app purchases, advertisements, or premium subscriptions. The valuable customer data collected through an app can be instrumental in refining your services, developing effective marketing strategies, and improving the overall customer experience.
Therefore, the decision to develop an app should be strategic and carefully considered. It requires a substantial investment of time, resources, and finances. That's why you have to choose MVP first. Starting with an MVP allows you to minimize risks, validate your concept, and make informed decisions for the future development of your app. So, before diving into full-scale app development, take the time to build an MVP and set a solid foundation for your success.