MWCA18 Recap by TMGA – featuring App Growth Summit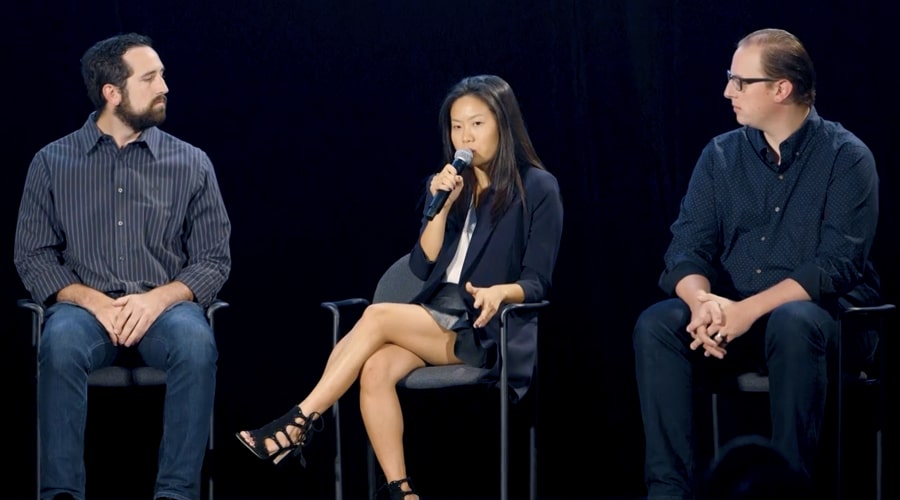 On September 14th, The Mobile Growth Agency (TMGA) hosted another Mobile Growth House event. These Mobile Growth House events usually couple with larger conferences for a few hours during one of the days of the event. Previously, Mobile Growth House events have appeared at SXSW in addition to this year's Mobile World Congress Americas in Los Angeles.
App Growth Summit's managing director MC'ed the event, and also moderated one of the panels focused on "Right Time, Right Message: How Growth Teams Are Using Creative & Content to Deliver Relevancy to Their Users."
Joining us on the panel was Fender Musical Instruments' Director of CRM, Growth & Retention, Brian Schmidt, as well as Stephanie Liu, Founder of Life You Love, and TMGA's very own Client Strategy and Partner Dean Cohn.
---
Other great content from the day featured:
ShopKick's CEO Adam Sand discussing a Data-Driven Approach to Bridging the Web-to-App Gap with Branch's Co-Founder & Head of Marketing, Mada Seghete.
Fair.com's Growth expert Shaan Rupani and Seriously's Director of Performance Marketing Alex Pan spoke on Unpacking the Power of Automation with Google's Partnerships Development Manager, Brandon Lau.
Following a Coffee Break pick-us-up, the crowd was excited to keep the great content rolling with a fireside chat discussion between GOAT's Director of Growth, Mike Phu, and Leanplum's Global Director of Field Marketing, Caitlin Denham-Swanson, on How to Make Your Mobile Strategy the Greatest Of All Time (GOAT).
The day also featured a couple presentations from mParticle and InMobi, and closing up the event filled with great content was Mobile Dev Memo's and Heracles Media's founder, Eric Seufert (currently, Platform @ N3TWORK, INC) giving his current "State of the App Economy" report which he's presenting at a few conferences in 2018…so catch it if you can!
---
If you'd like to see any of these session, you're in luck! they all can be found (including more details of each session) on TMGA's recap blog post on the event on their website: https://tmga.co/mwca18-recap
Thanks to TMGA for having us be a part of a great event, and thank you to the great audience in attendance and all the speakers. Very special thanks to Brian Schmidt, Stephanie Liu, and Dean Cohn for making our panel informative, insightful, and outstanding….if we do say so ourselves…which we do.
Want to see more great content? Check out our List of Upcoming App Growth Summit Events! Would you like to possibly speak at one of our event (no vendors, please)? If so then fill out our App Growth Summit Speaker Application and we'll be in touch!