Why You Need To Update Your Subscription Monetization Strategy to Account for IDFA Changes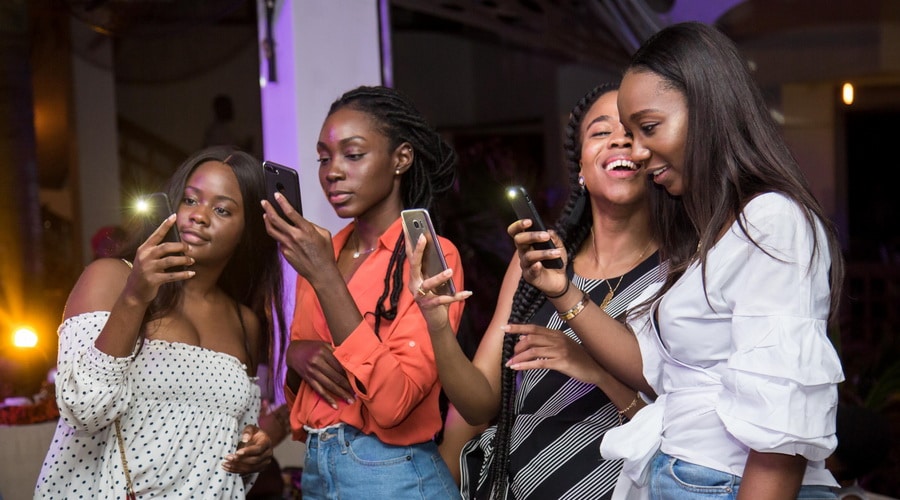 The app and technology landscape is constantly changing. This means you and your company need to update your app-monetization strategy at a similar cadence. Start the second half of 2022 by evaluating IDFA's impact on your subscription app's monetization strategy.
Last year, one of the most significant app landscape changes was Apple's change to Identifier for Advertisers' (IDFA), allowing users to pick and choose which apps they share their information with. IDFA changes went into effect in iOS 14, and users began to be presented with a popup dialog for each app asking if they wanted to allow tracking. This message doesn't mention any of the benefits of tracking, such as personalized in-app experiences and relevant ads.
Only 18% of U.S. users opted-in post-IDFA, impacting the app ecosystem. With the low selection of "Allow App to Track," users miss out on customized experiences.
Flurry Data reports that 29% of users have turned off their devices' settings to "Allow Apps to Request to Track." This means these users don't even see the prompt asking if they can be tracked.
Meta (formerly Facebook) projects a $10 billion reduction in revenue due to Apple's IDFA changes. IDFA changes are having such a significant impact Meta is citing it as part of the reason for a slowdown in their hiring.
IDFA's Impact on Subscription Business Models
Lack of specific targeting will necessitate more access to content via free trials of subscriptions. A smaller conversion window will likely increase free trials for subscription apps to connect users to the content faster.

This will foster trust between the user and the app while shining the light on the product. A good product is the best way for developers to encourage trial and adoption.
During the free trial, a detailed onboarding experience introducing the features and benefits of the app will create real engagement. Users will connect with the product faster than before without the usual distraction of ads and opt-in to tracking messages. When the product is solid and engaging, it will compel users to continue after the initial free trial.
DownDog tested this during the early phases of the pandemic by giving free access to their yoga subscription. During the trial, users integrated yoga into their life. After the free trial, users who had found value in the subscription kept it as part of their routine by purchasing access.
If the Apple App Store updated its positioning to support subscription business models further, it would increase revenue at a consistent cadence for developers. According to Apple's Developer guidelines, when you have a user stick with your subscription plan for a year, the net revenue share goes from 70% to 85%. Further increasing the developer incentives to create and support subscription products will allow more consistent revenue for developers and app platforms.
Subscription models are powerful, especially in gaming. The app stores should be setting up metrics and incentive structures to support subscriptions. This would help offset some of the revenue lost due to the decrease in tracking ability from IDFA.
Vote With Your Tracking Permissions
Users are becoming more scared of tracking, which fueled IDFA. However, most users don't have a complete picture of what is being tracked or how their data is being used.

Users selecting "don't track me" will still see ads, but they will be less relevant. This will reduce the effectiveness of ads, hurting the freemium model. For example, how often have you enjoyed clothes, accessories, or a new app served by a targeted advertisement?

Less relevant ads result in fewer ad clicks which cause lost revenue for the app. Developers will need to offset this lost revenue, perhaps by charging for app installs or increasing in-app purchase price points.
Review IDFAs Impact on Your Growth and Monetization Strategy
Apps impact users' lives and drive significant revenue for organizations.

Our days are defined by the apps we use. We start our day with a Starbucks mobile order, frame the day with a favorite to-do list, stream Spotify, and set a happy hour vibe with Phillips Hue.
From finding the imposter in AmongUs!, living their dream lives in the metaverse in IMVU, or battling to the end with their clan in Fortnite gaming apps are helping people connect. Mobile gaming is entertaining more and more users each year. Statista projects mobile gaming revenue to surpass the 100 billion-dollar mark by 2023.
Ecosystem changes will continue to impact user tracking behavior. As the Greek philosopher Heraclitus said: "Change is the only constant in life."
Be ready for additional changes this year and beyond by reviewing your app acquisition and monetization strategies. Start with a three-question app audit:
Are there any trends in your app metrics pre and post-IDFA releases?
How has IDFA impacted your subscription monetization strategy?
How should these changes affect your user acquisition and revenue strategy for the rest of the year?