The Case for an Integrated ASO & ASA Strategy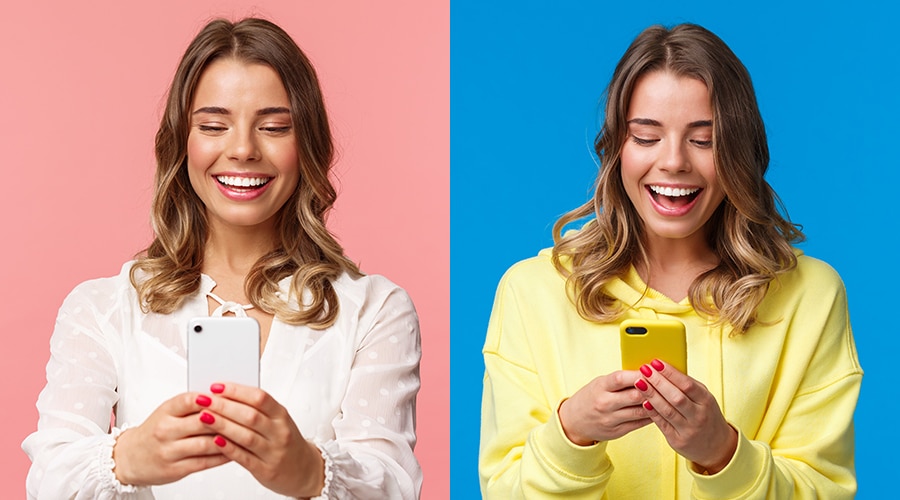 My first app launch was in 2008, the same year that Apple launched the Apple iPhone Store with only 500 apps; (yep – the iPad hadn't even launched yet!). The primary focus was creating awareness about the migration of content to this new and trending platform. For many years, this approach garnered robust installs at launch followed by a long maturity phase in the app's product life cycle. But, as the portfolio grew over the years so did the competitor pool – now in the millions. 
With an average of 63% of app installs coming by way of search, it's evident that the greatest battle to acquire new and retain super fans lies within the App Store(s).
To be successful today in this fiercely competitive space requires app marketers to be savvy at influencing Apple and Google's algorithms to rank their app supreme for targeted search terms. 
Apple Search Ads
With projected revenue of $2B in 2020 from Apple Paid Search, (ASA), it's indisputable that app publishers are allocating significant budgets for these campaigns. Factor in the number of apps in the App Store, (approx. 1.8M), apply the 80/20 rule, and it's clear that some of these individual budgets are huge. Armed with this knowledge, for the majority of publishers, the objective can't be to outspend the competition, but rather to outsmart, or "out-optimize" them!  
As with any lofty goal, to be successful requires a plan. The following are some key objectives to fold into the mix when developing an ASA strategy.
Defend your brand!

50% of all searches in the App Store have a brand term in them. 

Be Nimble:

Be proactive with anything newsy about your product or organization. React swiftly to awards, launches and trends in the marketplace; especially if what's trending is a pain point that your product can solve.

Implement a Discovery strategy

to expand reach and acquire new users. 

Leverage the Creative Set Tool:

align images with keywords associated w/trends, doing so increases the likelihood it will resonate with your audience and positively impact conversion. 

Overlay your ASO efforts:

Target the same high volume and relevant organic terms w/ASA.
ASA campaigns are agile and highly effective at scaling acquisition efforts, but there is a downside. Bids can, and often do get too costly for high volume keywords. Even if the tolerance for a high cost per install is there; budgets exhaust quickly. When this happens, an app needs to rank organically for highly relevant, high volume search terms. Otherwise, the app is vulnerable to competitors who are eager to capitalize on a strong/popular brand that has taken a herculean effort and many resources to build.
App Store Optimization
This is a great segue into App Store Optimization. ASO is vital for maintaining the app's relevancy for target keywords. With an average of 63% of installs coming by way of search; ASO is the foundation of an effective user acquisition strategy across every category in the App Store.
Users often try to problem-solve when they search. We know these are high intent users because they're already in the App Store. We know that they are savvy at navigating around the App Store and do so at lightning speed. For example, your screenshots/video will get about 3 seconds to tell a compelling visual story and convince a user to download. So, optimizing creative is also an essential part of ASO. 
Below is a great example of how to leverage ASO. The highly relevant search terms are, "grocery" "delivery". Optimizing for these keywords in the subtitle etc., enabled the app to rank #1 organically and compete against a sponsored ad!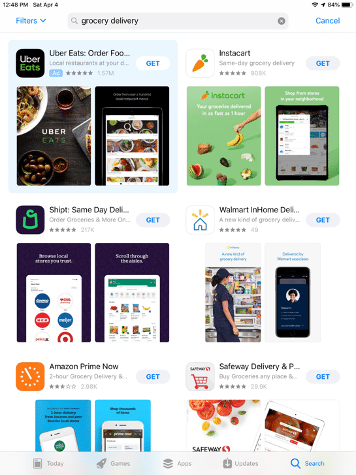 Relevancy is the road to visibility in today's competitive marketplace. 
Unfortunately, app marketers get little insight into the path to purchase because of the lack of data particularly on the ASO side.
An integrated ASO & ASA strategy helps to achieve the following:
Combines the advantages of paid, (ability to affect scale), with organic practices greatly enhancing the probability of success. 

Offers the ability to strategically overlay and counter the weaknesses of one with the strengths of the other.

Provides more insight into algorithms and user behavior to inform next steps.
The importance of access to mobile data can't be overstated. Data plays a crucial role in this process so it's important to partner with a resource/consultant that can give you mobile data that is actionable.
Armed with this information, expertise, and strategies the ability to influence algorithms and secure visibility in the App Store is well within reach.